The Gold Girl on Huffington Post
http://www.huffingtonpost.com/lauren-kaminsky/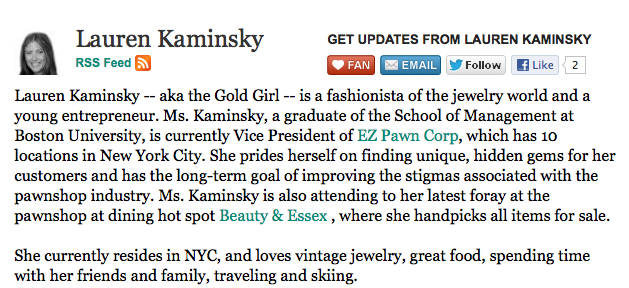 Check out the GoldGirl at Huffington Post's Style Section where she is a Blogger on all things "Gold" related!
Take some time out and peruse Lauren's comments and advice by selecting one of her latest posts:
The Goldgirl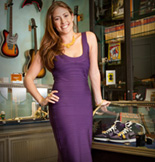 Lauren Kaminsky- aka The Gold Girl is a young entrepreneur in Manhattan. Working in her father's pawnshop is anything but ordinary and each day leads to something new. Passionate about the gold items that come her way, Lauren shares them and her daily excursions with us on this blog.