PawnOnTheCobb is the social media outlet used by GoldGirl to express and share her unique work environment and love for culinary excursions, because nothing is better than good food, wine, and all things gold.

Browsing articles tagged with " vintagejewelryshow "
A treasure hunt of gold jewelry is one to never turn down. Therefore, the antique watch and jewelry show is a great way to view vendors who collect and sell their vintage jewelry. This show travels around and can be seen in NYC next July. I attended the latest show in Las Vegas during jewelry week. It can get a bit overwhelming, so here are my tips if you ever plan to check a vintage jewelry show out
Read More...
This week Vegas saw its yearly influx of jewelry industry professionals as they all convened to attend the jewelry shows that occurred in the city that really never sleeps! Between JCK, Couture, & The Antique and Vintage Jewelry Show, the city was buzzing with gold, diamonds, and a constant vibe of positive energy. Although many of us were exhausted after each day's events, that didn't stop us from seeking out the best in gold designs.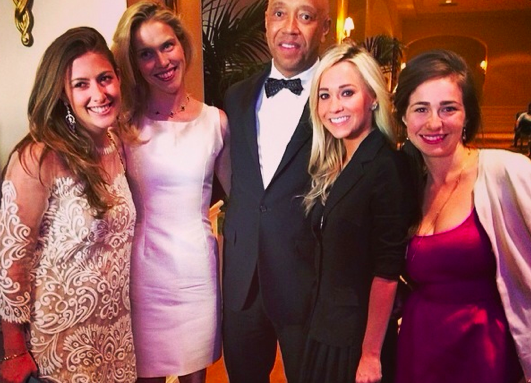 Read More...
This past weekend I was able to swing by the NY Antique Jewelry & Watch Show at the Metropolitan Pavilion.  A great show that is open to the public, and is where buyers and dealers come face to face to view, discuss, & sell their collections of precious jewels.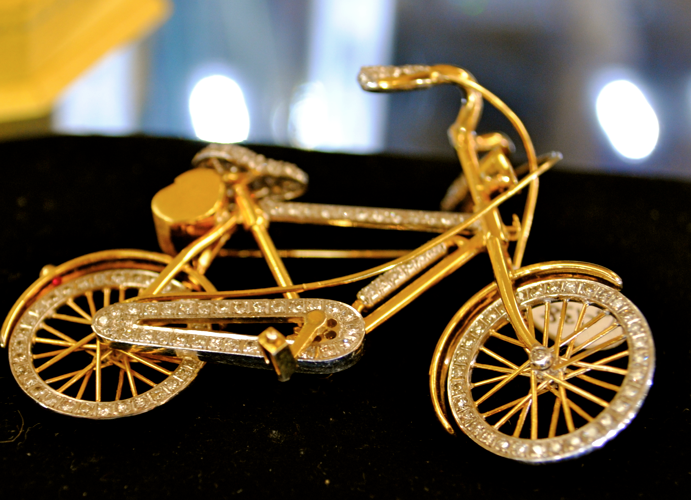 Read More...
The Goldgirl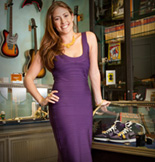 Lauren Kaminsky- aka The Gold Girl is a young entrepreneur in Manhattan. Working in her father's pawnshop is anything but ordinary and each day leads to something new. Passionate about the gold items that come her way, Lauren shares them and her daily excursions with us on this blog.