PawnOnTheCobb is the social media outlet used by GoldGirl to express and share her unique work environment and love for culinary excursions, because nothing is better than good food, wine, and all things gold.

Browsing articles tagged with " vintagejewelry "
My family has shaped my entire perspective on the buying and wearing of gold jewelry. Like a rite of passage passed down to me from generations above, gold and its everlasting value has been a topic at my household family gatherings and dinners for years for as long as I can remember. "Where was gold at today?", my grandfather would ask constantly. At the time, this question was confusing, but what I did understand was that gold was special. Read more.
Read More...
Two commodities that may obviously appear to be very different on the outside, gold and leather, are actually quite similar – not to mention they compliment one another. Gold, a precious metal that is known to withstand the tests of time, has many similarities with the lust for leather due it its durability and everlasting value. Both are typically in high demand and are usually featured as luxury goods. With that said, I am making a bold claim that gold and leather is the new wardrobe staple.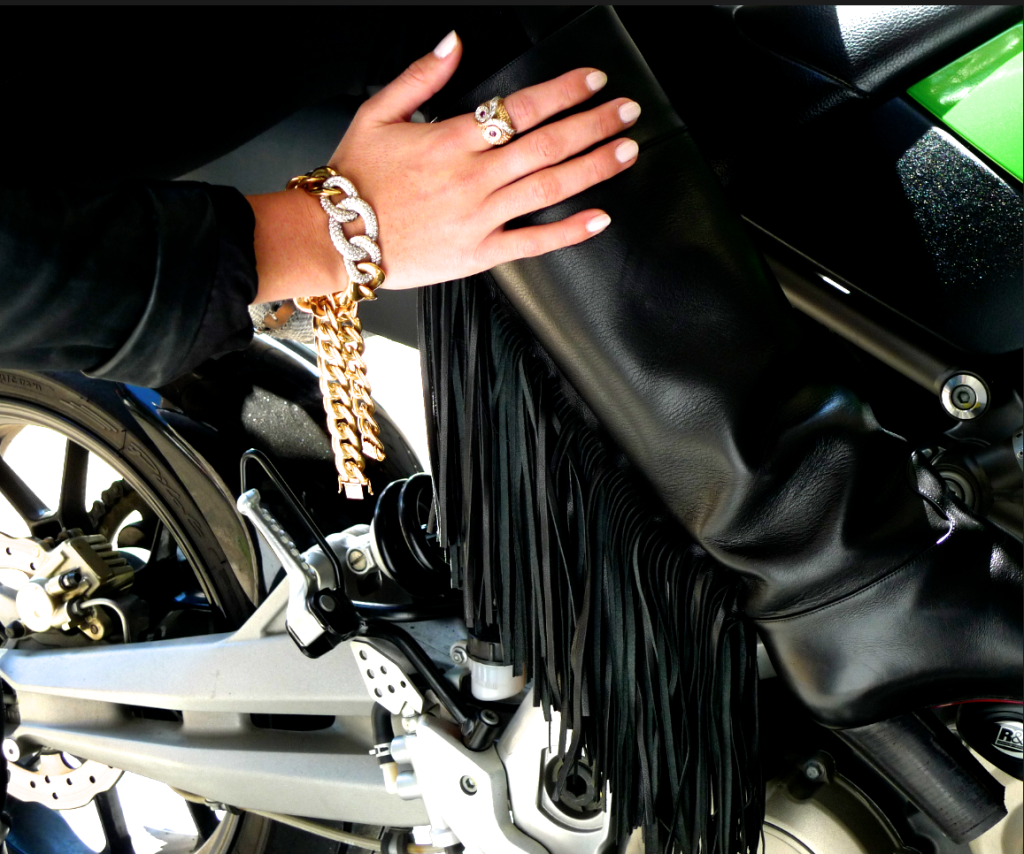 Read More...
In its latest issue, Glamour magazine features an article written by The Man Repeller aka Leandra Medine. She discusses the ever-growing prevalence of workout clothes seen everywhere… except the gym. Medine questions if these wearers are actually working out or just wearing the latest Adidas x Stella McCartney collab as everyday fashion. And why shouldn't they?
Read More...
At an undisclosed location, I was recently privy to handling the jewelry at LoveGold's Fall fashion shoot. For those who are unfamiliar with what it is like on set, each aspect needs to be absolutely perfect in order to result in the ideal finished product. From the manicure to the angle, direction, and style – each function has an "expert: that works his or her own craft. This creates a seamless interaction and allows the gold jewelry and couture fashion to look their best in photographs.
Read More...
One of the best characteristics of yellow gold is that its warm hue nearly goes with everything. From the oldest in vintage to the latest and newest in designs, yellow gold and gemstones have had a timeless love affair of complimenting colors and style. Since a big trend at Couture 2014 was rainbow bright gemstones in gold, I've decided to select my favorite vintage pieces that follow suit.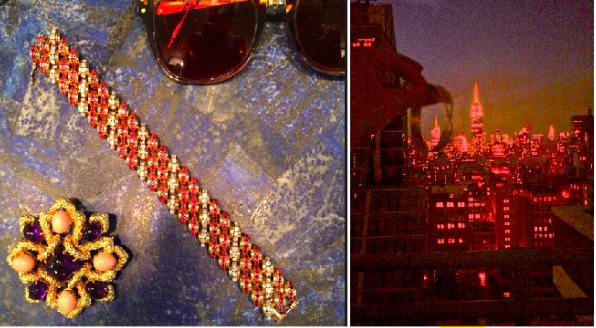 Read More...
Exhibitors and guests can typically be overheard discussing "the show" over at The Paris hotel while attending Couture, the esteemed exhibition for the very best and most elegant in fine jewelry. However, the "show" that is being referenced is very often the Vintage Jewelry and Watch Show a mere few hotels away. The reason for its popularity and ability to draw the most critical eyes in the jewelry world are the glimmering possessions transcending centuries that are on display by seemingly "proud parents" (aka dealers), who are willing to tell all about their most valued pieces and their fascinating histories. Although I discussed tips for seeking out the best in rare pieces at a vintage show, here are a few that still have me thinking- when will I see this piece again? The show will be making its way to NYC on July 25th, so thankfully very soon!
Read More...
A treasure hunt of gold jewelry is one to never turn down. Therefore, the antique watch and jewelry show is a great way to view vendors who collect and sell their vintage jewelry. This show travels around and can be seen in NYC next July. I attended the latest show in Las Vegas during jewelry week. It can get a bit overwhelming, so here are my tips if you ever plan to check a vintage jewelry show out
Read More...
There's something about vintage jewelry that always catches my eye; be it a piece's carefully handcrafted filigree and etchings, the tarnished look of yellow gold, or even an unusually made piece that you just don't see anymore, it all just draws me in. This week a few special pieces came my way that I have decided to highlight in this post.
Read More...
When working with vintage and antique jewelry, it is a given that a cameo, or a piece with a portrait will come into the mix every so often. I am always fascinated by these works of art, which are typically handmade out of a seashell, coin, or agate, and are then faceted into gold. Most that I have seen are rarely alike, adding to the element of surprise.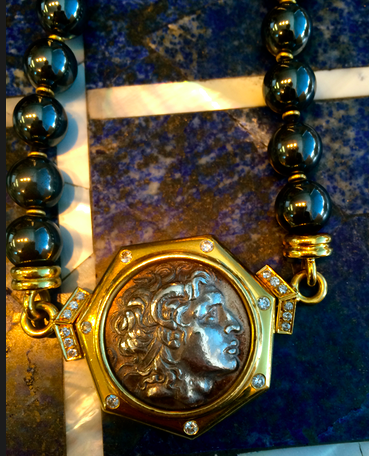 Read More...
Since it has been absolutely freezing in NYC I would not allow a single inch of my body to be exposed in this weather. Therefore, putting on jewelry before anything else has been a must and stacking my gold has become 2nd nature to layering my sweaters and scarves. Read more for my favorite looks of the week and the newest vintage pieces that I am loving at the moment.
Read More...
The Goldgirl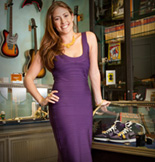 Lauren Kaminsky- aka The Gold Girl is a young entrepreneur in Manhattan. Working in her father's pawnshop is anything but ordinary and each day leads to something new. Passionate about the gold items that come her way, Lauren shares them and her daily excursions with us on this blog.