PawnOnTheCobb is the social media outlet used by GoldGirl to express and share her unique work environment and love for culinary excursions, because nothing is better than good food, wine, and all things gold.

Browsing articles tagged with " Lovegoldlive "
Hollywood's most sought after starlets and actors attended the Screen Actors Guild Awards this past Sunday in Beverly Hills, California. As per the usual red carpet fashion, the jewels were not left at home, and gold jewelry was prominent among the fashion elite.
Noticeable trends worn by the stars included vintage and antique yellow gold jewelry provided by the notable Fred Leighton and also daintier modern pieces that added finishing touches to the perfect ensembles. I loved how many looks used jewelry as the focal point, keeping everything simple yet tied together through gold. See below for my favorite looks from the evening to see how you can re-­‐create the look!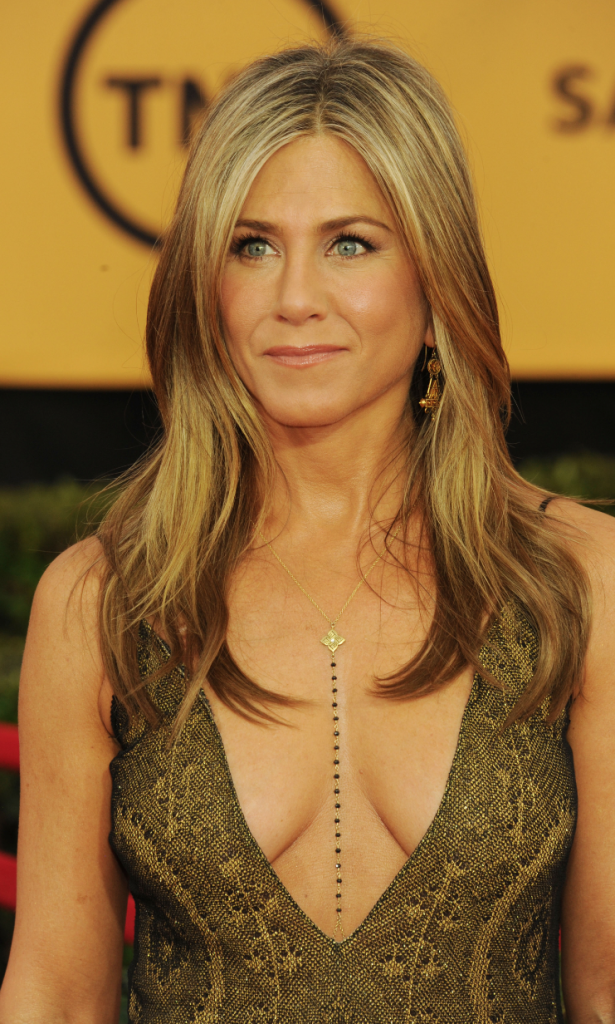 Read More...
From firsthand experience as a bride-­‐to-­‐be I can tell you that no one discloses all of the expected outfits and accessories you need over the course of your engagement. It all starts with what to wear to your engagement party, followed by bridal shower, bridesmaids luncheon, etc. Not one to obsess over clothing (jewelry is always more my thing) I found it fun to incorporate special gold accessories leading up to the big day. Here is some inspiration, along with ideas from esteemed jewelry designers such as Fred Leighton & Cartier, along with newer designers Marli & Sutra.
Read More...
If the guys in your life are anything like the ones in my family then taking to jewelry has been something they have had to warm up to. With the exceptions of owning a few staples, gifting jewelry is not always easy for someone who rarely wears it. Therefore, I suggest staying with the classics and help build a collection that he can use and have forever. Read more for my suggestions in best in gold for him!
Read More...
My family has shaped my entire perspective on the buying and wearing of gold jewelry. Like a rite of passage passed down to me from generations above, gold and its everlasting value has been a topic at my household family gatherings and dinners for years for as long as I can remember. "Where was gold at today?", my grandfather would ask constantly. At the time, this question was confusing, but what I did understand was that gold was special. Read more.
Read More...
On Wednesday evening, LoveGold and I hosted the first "Golden Hour" in the pawnshop at Beauty & Essex. The event was dedicated to the launch of the store's "Charm Bracelet Bar." Editors and guests sipped champagne and dined on Chef Chris Santos' well-known light bites, such as grilled cheese and tomato soup dumplings, while browsing through the vast collection of gold vintage charms. Read more.
Read More...
There are collectors of all sorts of things and hoarders of all sorts of messes. However, when it comes to charms I am a little bit of both. I collect in the sense that, if I come across a charm that I absolutely need to have, consider it mine… for my collection. I hoard because that piece most likely was thrown in a box and put away for years. Now, I have a bunch of charms in a box for my collection and they are finally making their debut.
Next week Beauty & Essex Pawnshop will be launching a charm bracelet bar featuring all of the charms that I have had in my collection. Diners, patrons, and passersby can stop in and make a fully customizable beaded charm bracelet with all gold charms.
Check this out for some of my favorites.
Read More...
Two commodities that may obviously appear to be very different on the outside, gold and leather, are actually quite similar – not to mention they compliment one another. Gold, a precious metal that is known to withstand the tests of time, has many similarities with the lust for leather due it its durability and everlasting value. Both are typically in high demand and are usually featured as luxury goods. With that said, I am making a bold claim that gold and leather is the new wardrobe staple.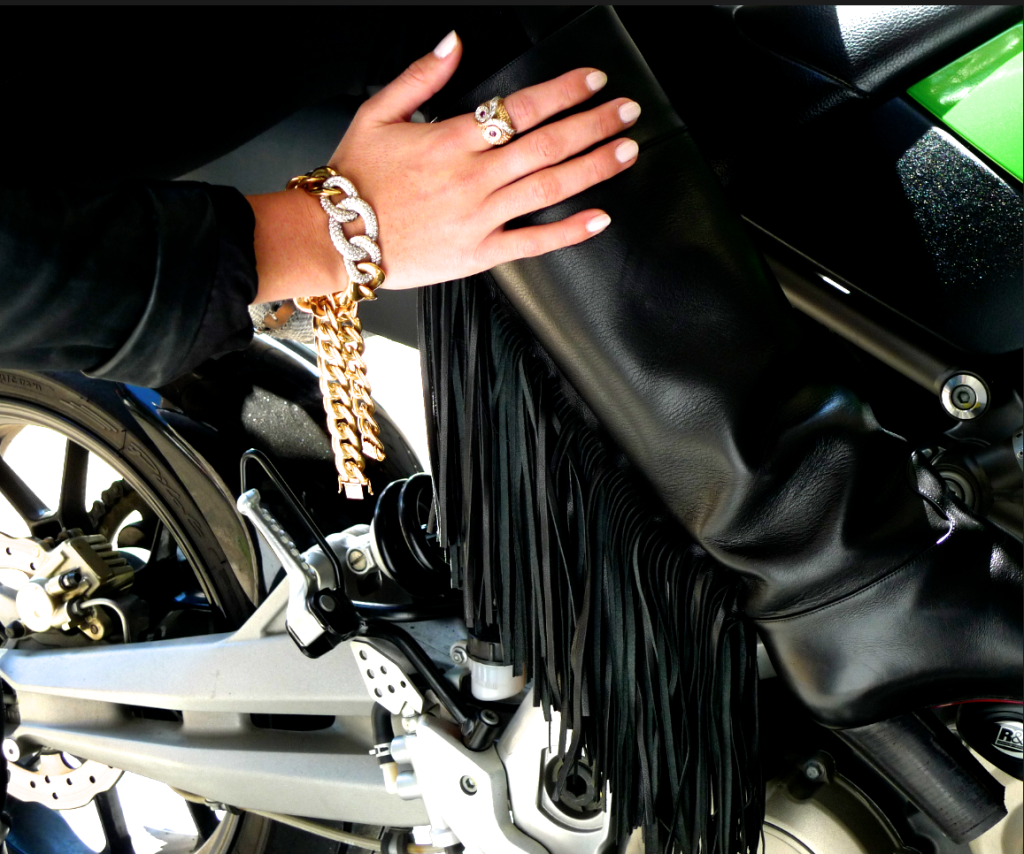 Read More...
As you would expect it to be, right smack in the middle of Soho is the Fragments Jewelry showroom. Fragments, for those who do not know, is a specialty PR house that represents and also sells (only a few doors down) a number of well-known jewelry designers and their collections. Therefore, when an editor's breakfast is called upon, whether rain or shine, all will come to check out the newest dazzling pieces that grace the Fragments showcases.
Read More...
One of the best characteristics of yellow gold is that its warm hue nearly goes with everything. From the oldest in vintage to the latest and newest in designs, yellow gold and gemstones have had a timeless love affair of complimenting colors and style. Since a big trend at Couture 2014 was rainbow bright gemstones in gold, I've decided to select my favorite vintage pieces that follow suit.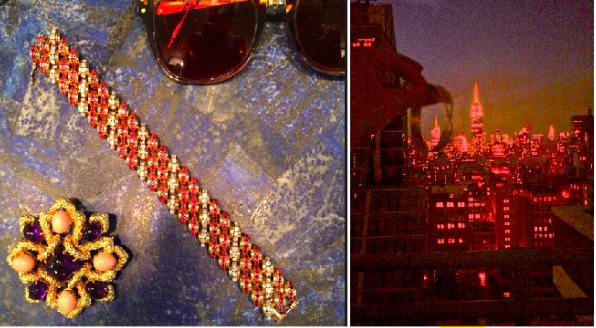 Read More...
In my opinion, an ideal summer weekend in New York City consists of either two things- a rooftop BBQ in the city or an escape outside the concrete jungle. Luckily for me, this weekend I was able to experience the best of both worlds. Among my weekend travels, not only was I surrounded by great company, I also spotted some perfect summer jewelry. Check out some of the highlights at the link:
Read More...
The Goldgirl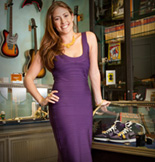 Lauren Kaminsky- aka The Gold Girl is a young entrepreneur in Manhattan. Working in her father's pawnshop is anything but ordinary and each day leads to something new. Passionate about the gold items that come her way, Lauren shares them and her daily excursions with us on this blog.