PawnOnTheCobb is the social media outlet used by GoldGirl to express and share her unique work environment and love for culinary excursions, because nothing is better than good food, wine, and all things gold.

Browsing articles tagged with " lovegoldblogger "
In its latest issue, Glamour magazine features an article written by The Man Repeller aka Leandra Medine. She discusses the ever-growing prevalence of workout clothes seen everywhere… except the gym. Medine questions if these wearers are actually working out or just wearing the latest Adidas x Stella McCartney collab as everyday fashion. And why shouldn't they?
Read More...
When originally trying to envision the perfect ensemble for a day at the races, images of "old money" immediately come to mind. For example, ladies wearing large brimmed hats, white gloves, below the knee dresses, and pearls all fit the stereotype. However, we are no longer stuck in the 80's and while horse race fashion still maintains its elegance, the style could use an update. A great way to look the part, but also infuse a modern touch is to play with equestrian style using jewelry.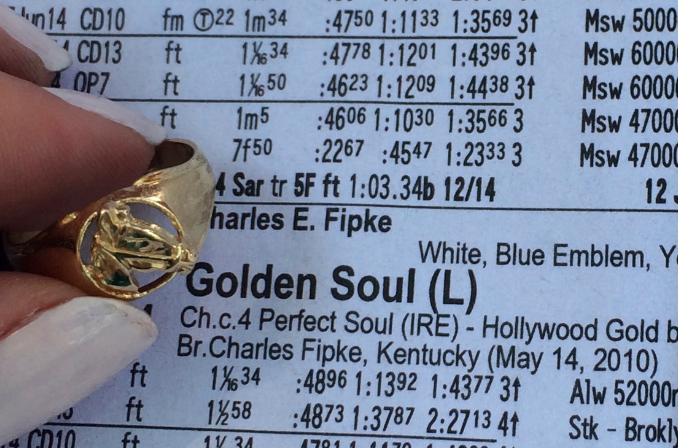 Read More...
Exhibitors and guests can typically be overheard discussing "the show" over at The Paris hotel while attending Couture, the esteemed exhibition for the very best and most elegant in fine jewelry. However, the "show" that is being referenced is very often the Vintage Jewelry and Watch Show a mere few hotels away. The reason for its popularity and ability to draw the most critical eyes in the jewelry world are the glimmering possessions transcending centuries that are on display by seemingly "proud parents" (aka dealers), who are willing to tell all about their most valued pieces and their fascinating histories. Although I discussed tips for seeking out the best in rare pieces at a vintage show, here are a few that still have me thinking- when will I see this piece again? The show will be making its way to NYC on July 25th, so thankfully very soon!
Read More...
It was once told to me that jade in the shape of an egg is a symbol of good luck. Whether true or not, this stuck with me and, as a result, when I curated my first collection of gold vintage jewelry to be sold at Beauty & Essex, one of the pieces was an 18kt gold bracelet with jade hanging in an egg shape. It sold within days of the opening. Read more for less obvious good luck charms found at the store this week!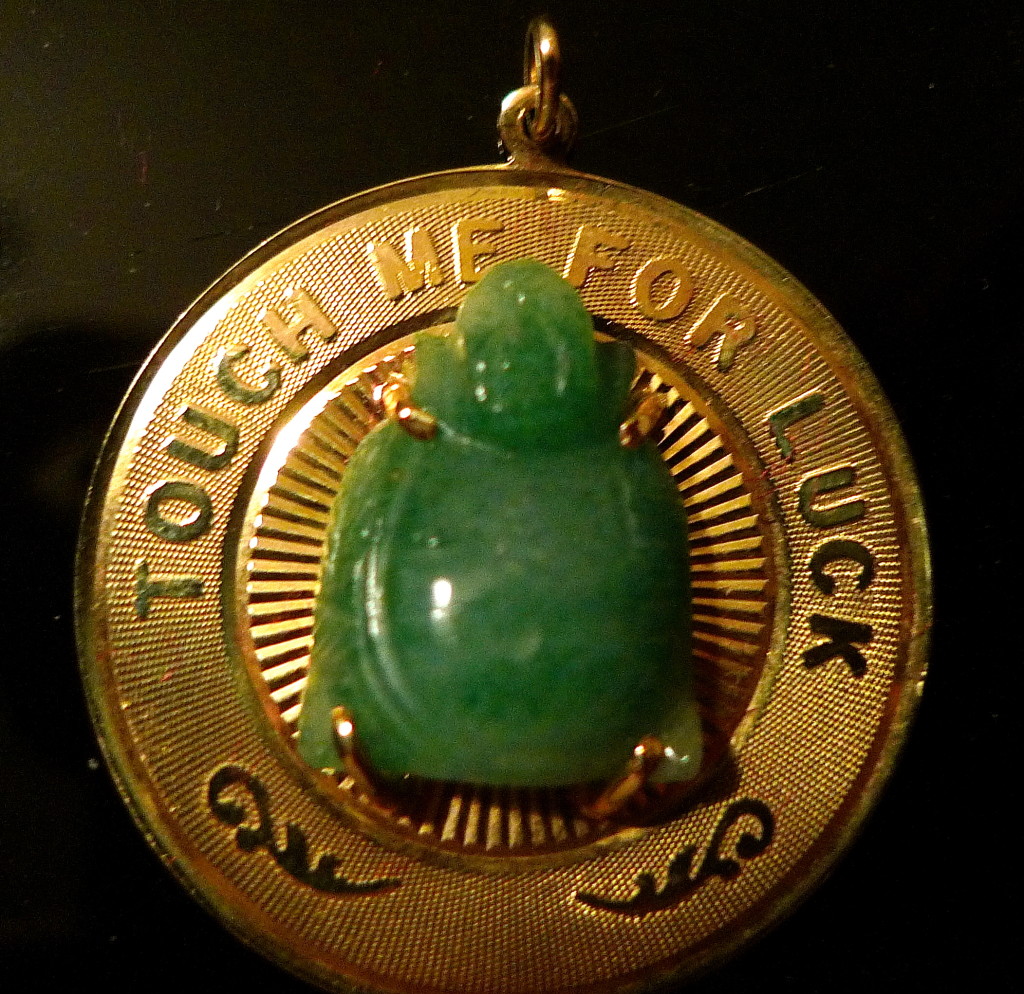 Read More...
If you haven't heard of or have tried stacking with gold rings, now is a good time to start. To start- investing in a few solid gold bands or with gemstones is key, so this weekend, I played around with a vintage set that had princess cut rubies set in 18kt gold. I used these rings as my "base" and matched other rings around them.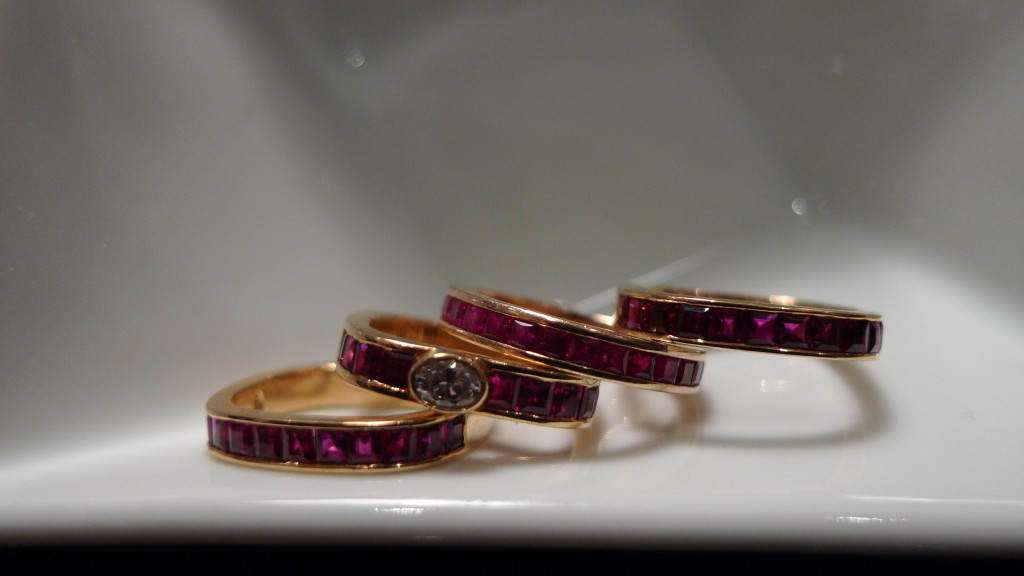 Read More...
The Goldgirl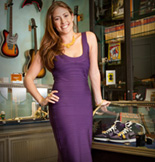 Lauren Kaminsky- aka The Gold Girl is a young entrepreneur in Manhattan. Working in her father's pawnshop is anything but ordinary and each day leads to something new. Passionate about the gold items that come her way, Lauren shares them and her daily excursions with us on this blog.