PawnOnTheCobb is the social media outlet used by GoldGirl to express and share her unique work environment and love for culinary excursions, because nothing is better than good food, wine, and all things gold.

Browsing articles tagged with " jewelryblogger "
Cozy sweaters, ski slopes, chunky gold jewelry, and hot chocolate are a few things that make winter in NYC bearable. Whether I am visiting a ski resort and at après ski, or trekking through the winter storms on the streets of New York City, I find my gold jewelry to be a second skin to me, just like my long-­‐johns and Vince sweaters. My key winter accessory advice is go big with gold and layer what you can.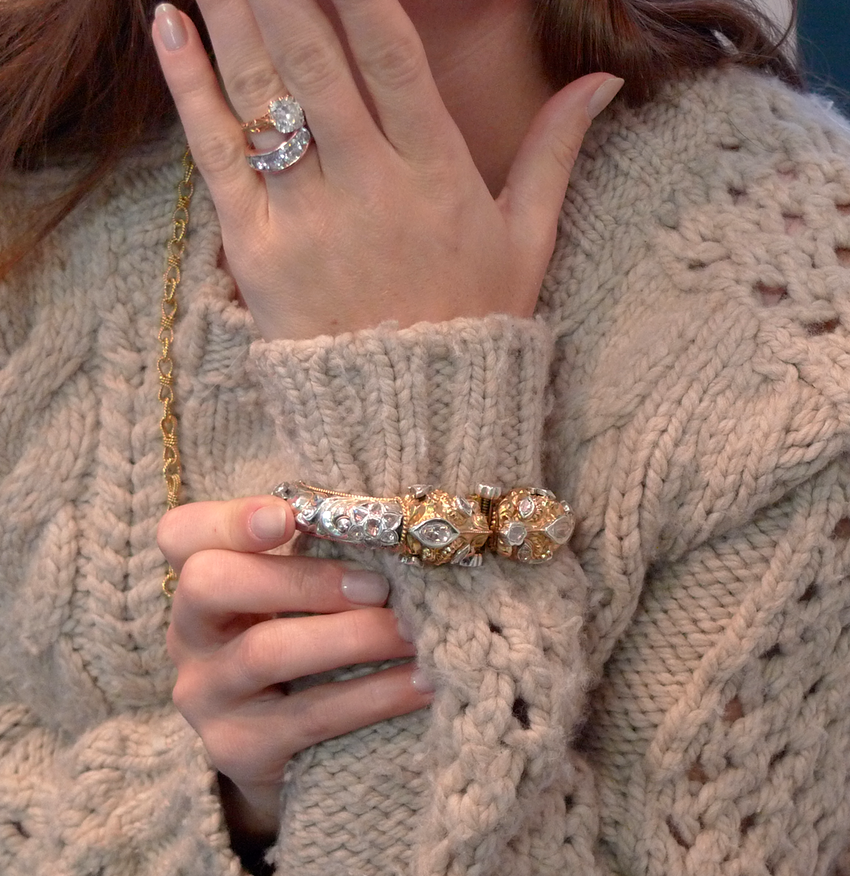 Read More...
This past weekend was the annual "big" jewelry week for anyone in the industry, with a plethora of events ranging from awards and luncheons to black tie galas. I attended the inspiring Diamond Empowerment Fund Good Awards & The Twenty- Four Karat Club's annual banquet. Read more!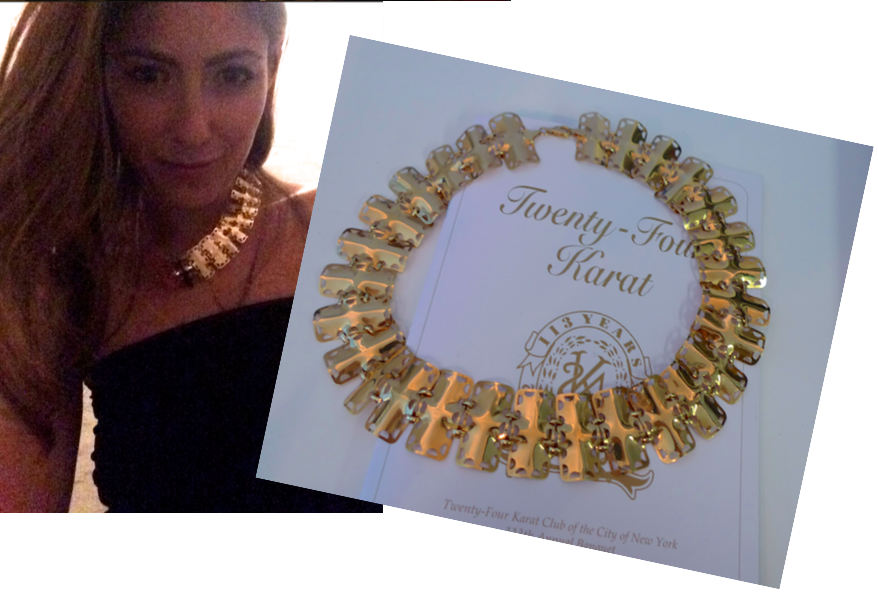 Read More...
Two commodities that may obviously appear to be very different on the outside, gold and leather, are actually quite similar – not to mention they compliment one another. Gold, a precious metal that is known to withstand the tests of time, has many similarities with the lust for leather due it its durability and everlasting value. Both are typically in high demand and are usually featured as luxury goods. With that said, I am making a bold claim that gold and leather is the new wardrobe staple.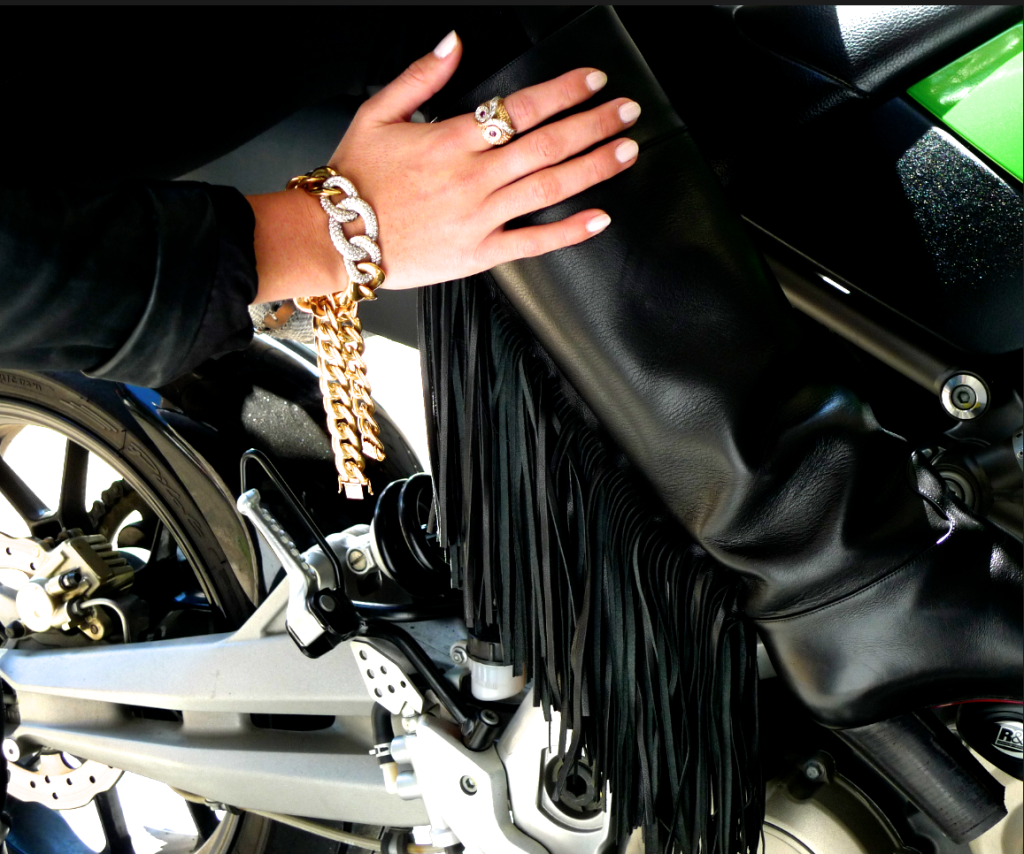 Read More...
This week will kick off one of the busiest events for those in the jewelry industry- three jewelry shows all concentrated in lovely Las Vegas. These shows include JCK, Couture, & The Antique Jewelry & Watch Show. With exhibits spread out at all different hotels, the city is bound to see the best of the best in jewels.
This year, I will be attending Couture at the Wynn for the 2nd time, which is the premier fine jewelry show. Before heading out to Sin City with LoveGold, I decided to catch up with jewelry aficionado and PR maven Michelle Orman. Michelle is President of Last Word Communications and is one of the forces behind the show's great success. After being an attendee for 14 years, it is definitely not her first rodeo! Read more to find out!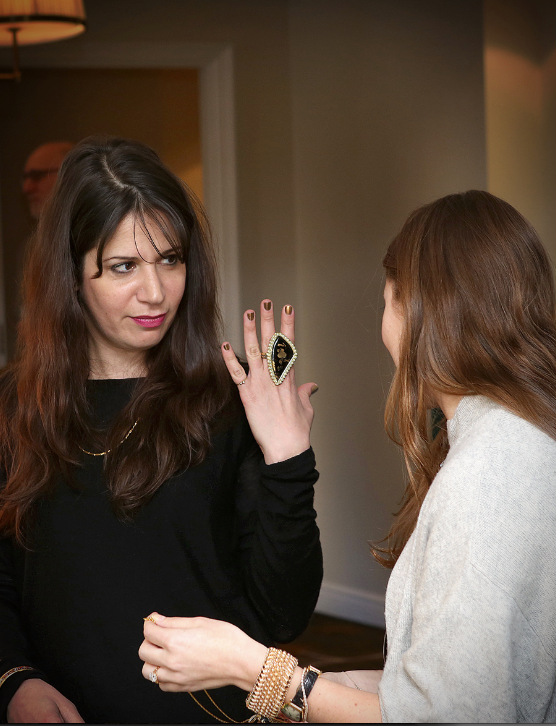 Read More...
The Goldgirl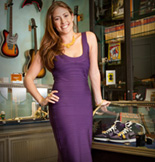 Lauren Kaminsky- aka The Gold Girl is a young entrepreneur in Manhattan. Working in her father's pawnshop is anything but ordinary and each day leads to something new. Passionate about the gold items that come her way, Lauren shares them and her daily excursions with us on this blog.