PawnOnTheCobb is the social media outlet used by GoldGirl to express and share her unique work environment and love for culinary excursions, because nothing is better than good food, wine, and all things gold.

Browsing articles tagged with " Jewelry "
Hollywood's most sought after starlets and actors attended the Screen Actors Guild Awards this past Sunday in Beverly Hills, California. As per the usual red carpet fashion, the jewels were not left at home, and gold jewelry was prominent among the fashion elite.
Noticeable trends worn by the stars included vintage and antique yellow gold jewelry provided by the notable Fred Leighton and also daintier modern pieces that added finishing touches to the perfect ensembles. I loved how many looks used jewelry as the focal point, keeping everything simple yet tied together through gold. See below for my favorite looks from the evening to see how you can re-­‐create the look!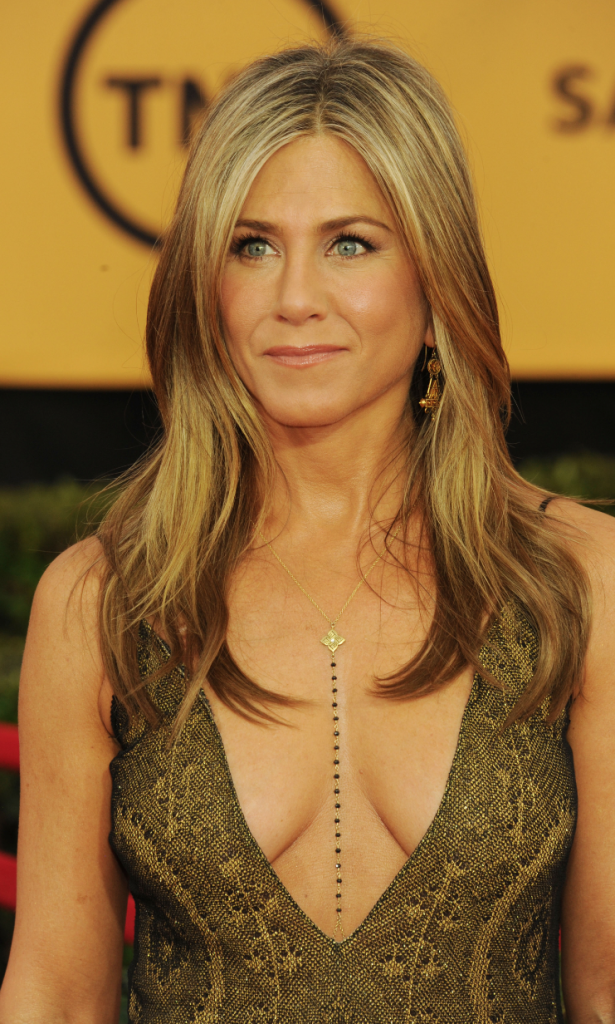 Read More...
In its latest issue, Glamour magazine features an article written by The Man Repeller aka Leandra Medine. She discusses the ever-growing prevalence of workout clothes seen everywhere… except the gym. Medine questions if these wearers are actually working out or just wearing the latest Adidas x Stella McCartney collab as everyday fashion. And why shouldn't they?
Read More...
As you would expect it to be, right smack in the middle of Soho is the Fragments Jewelry showroom. Fragments, for those who do not know, is a specialty PR house that represents and also sells (only a few doors down) a number of well-known jewelry designers and their collections. Therefore, when an editor's breakfast is called upon, whether rain or shine, all will come to check out the newest dazzling pieces that grace the Fragments showcases.
Read More...
Mother's Day is right around the corner and if you are looking for the perfect gift, look no further than the options featured on today's blog post. Here's a sneak peak to one of my favorites for a Mom who loves keepsakes: Jennifer Fisher 14kt gold bangles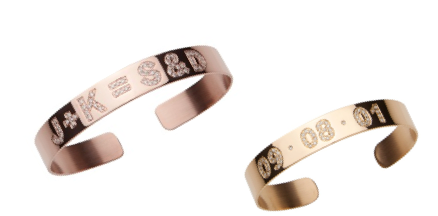 Read More...
This weekend I was lucky enough to escape New York City with my fiancé and head south to Miami. I packed in preparation of wearing my boldest and "gold-est" accessories, especially knowing that when in town I would be in good company of some serious gold aficionados (see my pic from lunch with the Buddha Mama ladies).
Read More...
If you didn't realize, there is something about yellow gold that draws me in.
Click the link to see more pictures of how the warmth of gold fits perfectly with the colors of fall.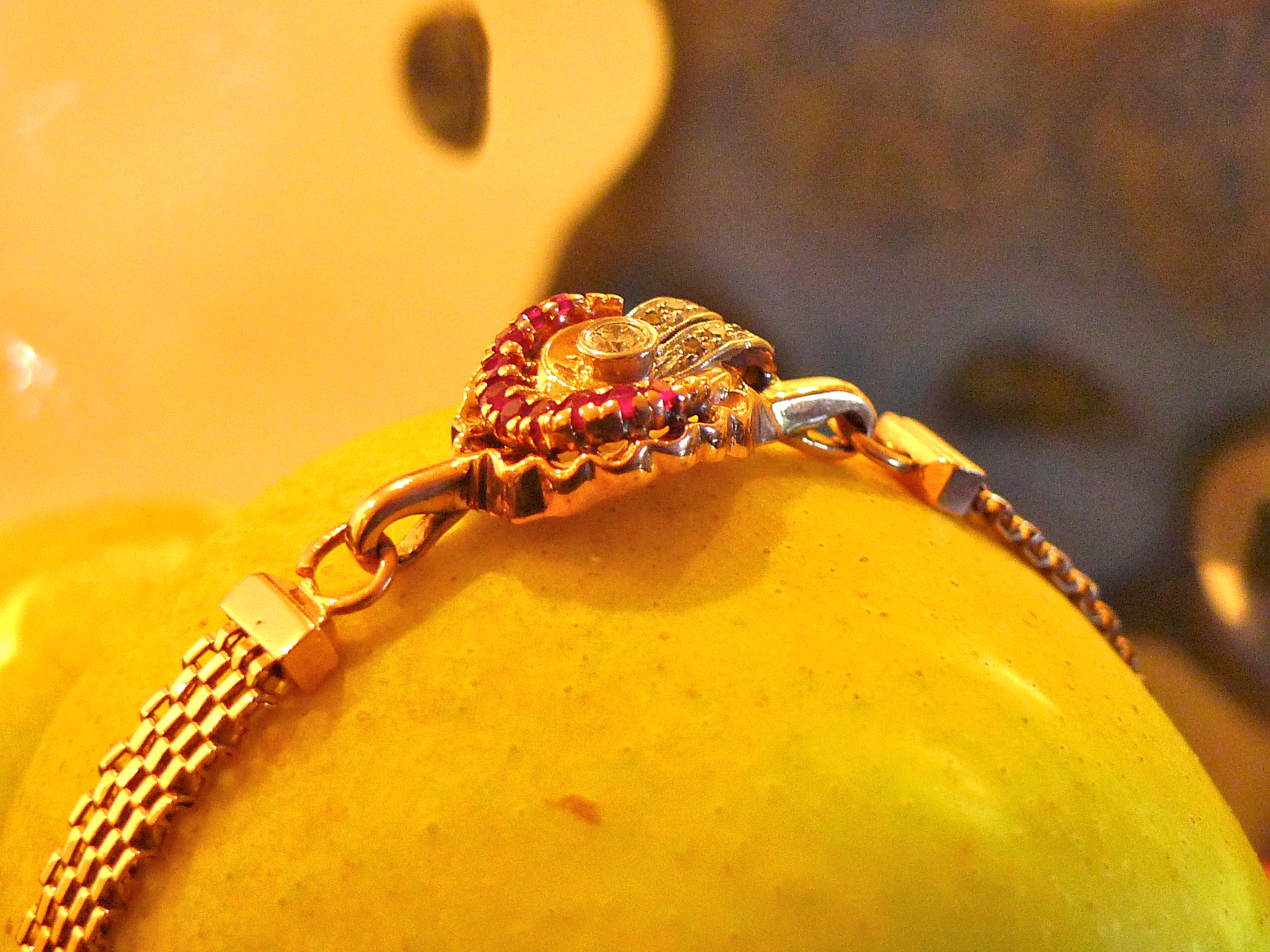 Read More...
TAO has made its way downtown and opened its doors with a bang based on last Saturday night's grand-opening party. Celebrities, restaurateurs, and TAO group family & friends previewed the new massive space underneath the Maritime Hotel that features a club next door. As you leave 9th Avenue and enter the door to the restaurant you are taken down a long hall and made to feel as though you have just entered an Asian Dynasty's Palace. With the invitation stating "black tie festive," gold was the perfect yin to this events yang.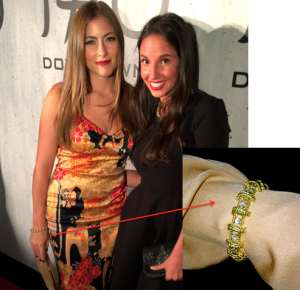 Read More...
New York City based jewelry designer, Jade Lustig's jewelry line, caught my eye when a picture was posted online of this stunning rose gold engagement ring that she had custom designed for her line named Jade Trau. Currently obsessing over rose gold for summer, I decided to catch up with the 6th generation jeweler on her super chic gold jewelry style and her collection that is currently available for sale.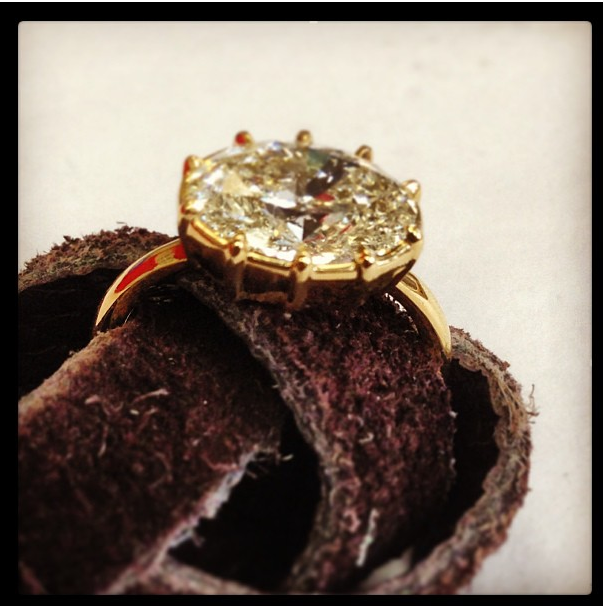 A hot trend right now in jewelry is stacking your rings, here's how designer, Jade, does her ring party.
Read More...
Fitzgerald's famous novel is making a major comeback in theaters this week and will be the first film at the Cannes Film Festival. As a result, I probably do not need to be the first to tell you that Great Gatsby style is everywhere.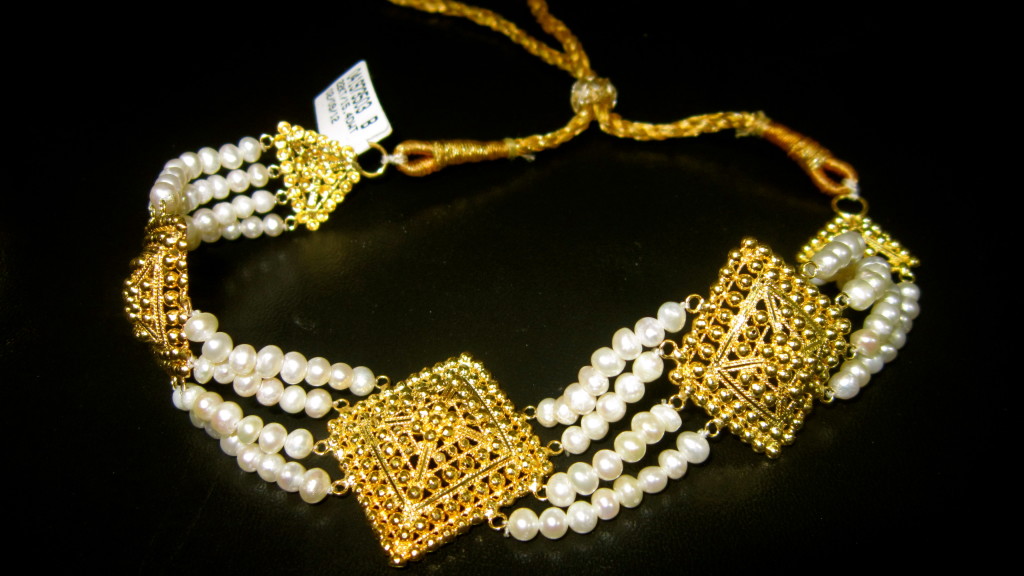 Read More...
Sifting through and organizing my jewelry box is one task I enjoy doing quite often. A typical scenario begins by gently inspecting each piece, putting it into place, and coming across a once obsessed over ring or bracelet and thinking to myself "why am I not wearing this more often?"…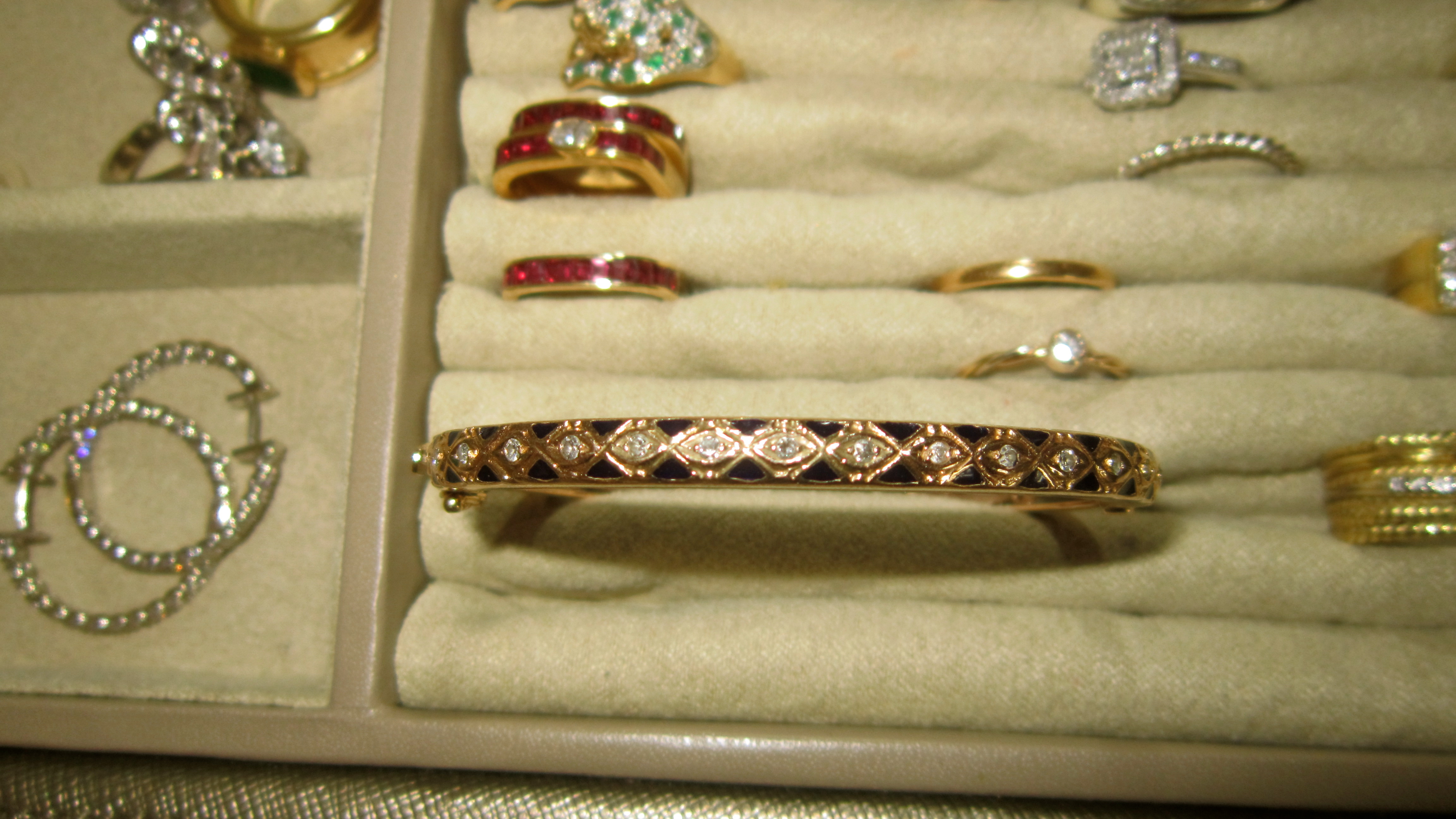 Read More...
The Goldgirl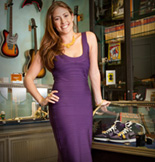 Lauren Kaminsky- aka The Gold Girl is a young entrepreneur in Manhattan. Working in her father's pawnshop is anything but ordinary and each day leads to something new. Passionate about the gold items that come her way, Lauren shares them and her daily excursions with us on this blog.