PawnOnTheCobb is the social media outlet used by GoldGirl to express and share her unique work environment and love for culinary excursions, because nothing is better than good food, wine, and all things gold.

Browsing articles tagged with " jadetrau "
As the holidays are quickly approaching it is always a good idea to gift items that will not only sparkle and shine but will also retain value for many years to come (she wants jewelry, duh!). With so many great jewelry designers out there, it is hard to go wrong with a jewelry gift, however, navigating through to find what is best for that special someone is what I am here to help with! Here are a few of my favorite pieces that would be great gifts for her, check back next week for gifts for him.
Read More...
Ear cuffs were a large part of Couture, and jewelry designers were not shy to show off their most creative and stylish pieces. Another trend that I really enjoyed seeing were gold headbands. Whether used as a glimmer of gold wire in your hair or a statement crown for a black tie affair, gold headpieces are a trend that has been around for centuries. I am not opposed! Read more for some of my favorite gold pieces.

Read More...
Ranging from ear cuffs to headbands, the places you can adorn with gold jewelry are endless and jewelry designers are leaving little "real estate" uncovered. These featured designers show off just how wild their imaginations can go as they take "wearable fine jewelry" to a whole other level. This week will start with ear cuffs, followed by more "inventive" fine jewels next Monday. Check it out the below & stay tuned!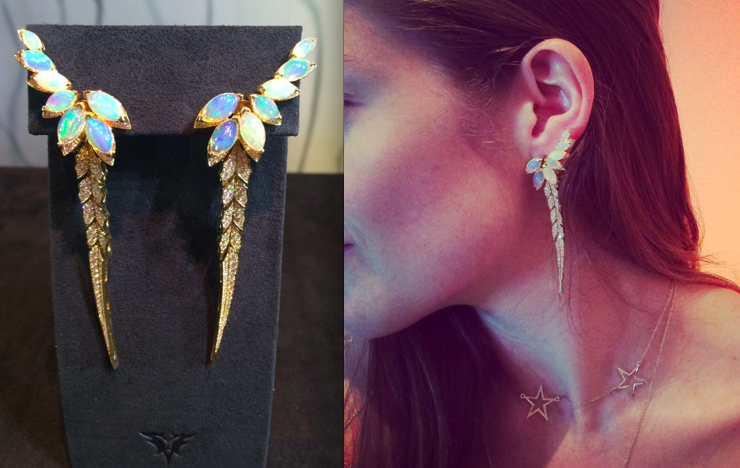 Read More...
There is no arguing that gold and diamonds are a perfect marriage. The two are so ideal together that when a designer with an extensive background within the diamond industry also showcases her talents designing with gold, the results exceed the sum of the individual crafts.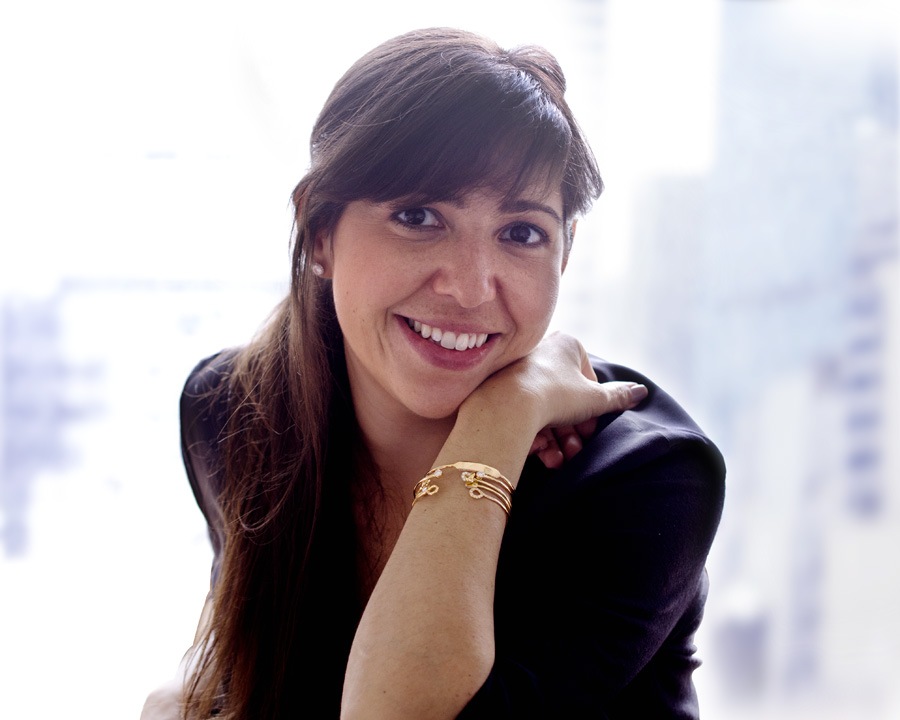 This is Jade Lustig, a 6th generation Diamantaire, as well as creator and designer of Jade Trau. Read more for my Q & A with the designer.
Read More...
New York City based jewelry designer, Jade Lustig's jewelry line, caught my eye when a picture was posted online of this stunning rose gold engagement ring that she had custom designed for her line named Jade Trau. Currently obsessing over rose gold for summer, I decided to catch up with the 6th generation jeweler on her super chic gold jewelry style and her collection that is currently available for sale.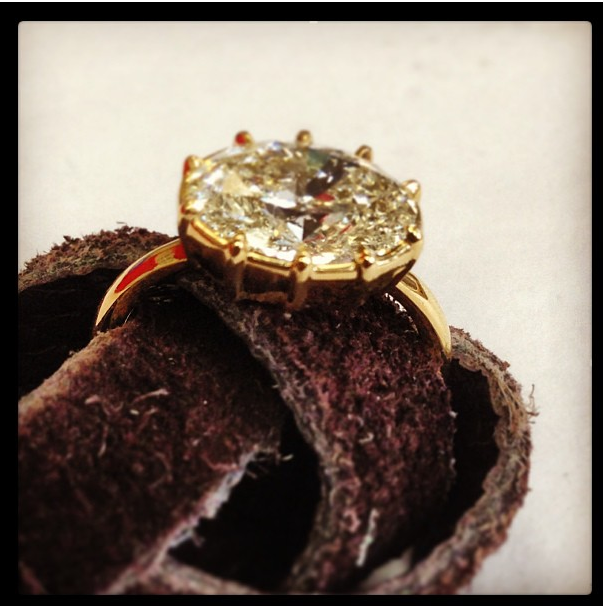 A hot trend right now in jewelry is stacking your rings, here's how designer, Jade, does her ring party.
Read More...
The Goldgirl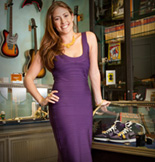 Lauren Kaminsky- aka The Gold Girl is a young entrepreneur in Manhattan. Working in her father's pawnshop is anything but ordinary and each day leads to something new. Passionate about the gold items that come her way, Lauren shares them and her daily excursions with us on this blog.