PawnOnTheCobb is the social media outlet used by GoldGirl to express and share her unique work environment and love for culinary excursions, because nothing is better than good food, wine, and all things gold.

Browsing articles tagged with " hintingseason "
This weekend was full of wonderful memories that will stay with me the rest of my life as my boyfriend proposed to me and we celebrated with our friends and family. One of the many highlights was slipping the engagement ring on my finger for the first time and feeling the waterfall of emotions that I had never experienced before. Upon being given the best holiday present that a girl could ask for, I have decided to share my engagement ring experience and offer advice to other "goldgirls" out there that may not be looking for your typical ring.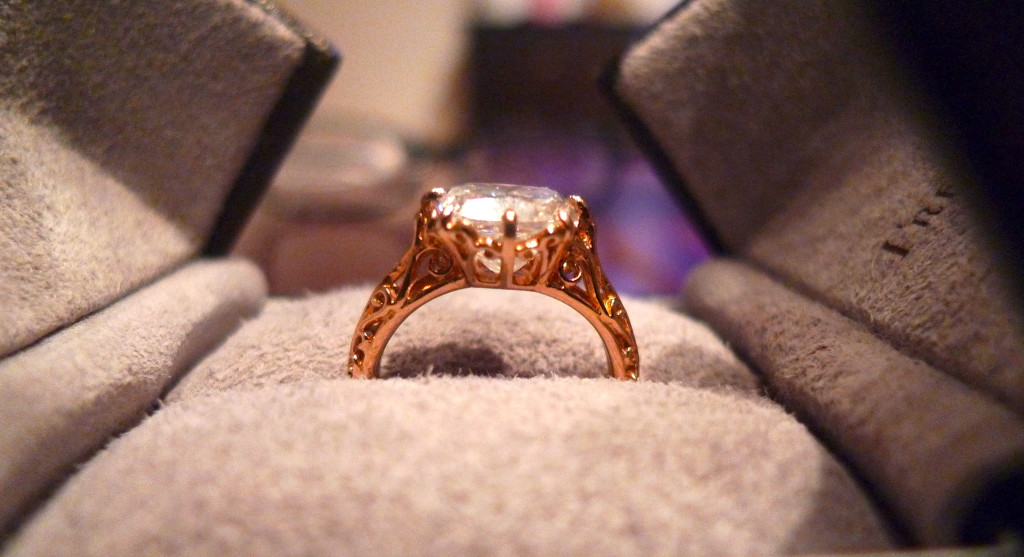 Read More...
Last Wednesday, John Dempsey co-hosted a salon-style evening at his private residence on the Upper East Side with well-known photographer Douglas Friedman and Harper Bazaar's Amanda Weiner. Inspired by a necklace I spotted on a guest on her way out- here are a few gold pieces that would be a great addition to the perfect holiday party outfit.
Read More...
Seeing the expressions and emotions invoked when a designer speaks and describes working with gold is what I continue to look forward to each time I have the opportunity to discuss a newly discovered jewelry line. Everyone that I have spoken to and have profiled fondly recalls an early memory relating to gold and then tells the story of living life with the task of recreating and sharing a similar memory with others. This is what I loved about Landon Slane- she is aware that her own creations are constantly becoming a part of other people's stories. Just as a gold charm bracelet given to her by her mother at a young age inspired her, Slane disclosed to me that it is "humbling to be a part of people's celebrations and memories by choosing to buy one of my pieces." As a consumer, it is often lost that your purchase is also very likely a personal and intimate creation for the designer. I will never forget that after Slane mentioned this.
Read More...
I used to believe lockets were creepy. As you can imagine, on the vintage jewelry end of it, many lockets have come my way. However, instead of them being filled with photos of loved ones, they had strangers staring blankly back at me. I found myself asking questions about these people and dreaming up romanticized scenarios on why their photos in a locket came into one of my 13 vintage jewelry stores. I had no desire to ever own a locket, knowing that one day a stranger, like myself, could be looking at photos of my loved ones with the same apathetic regard.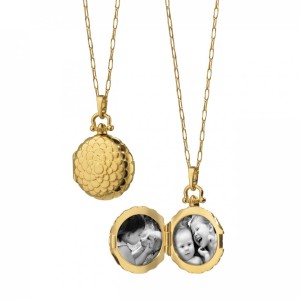 Read More...
When it comes to gold jewelry, it has been said, "more is more." However, applying this trend while at the same time trying not to look like you've piled on your entire jewelry box can be a challenge. Here are my tips for the best gold-stacking wrists.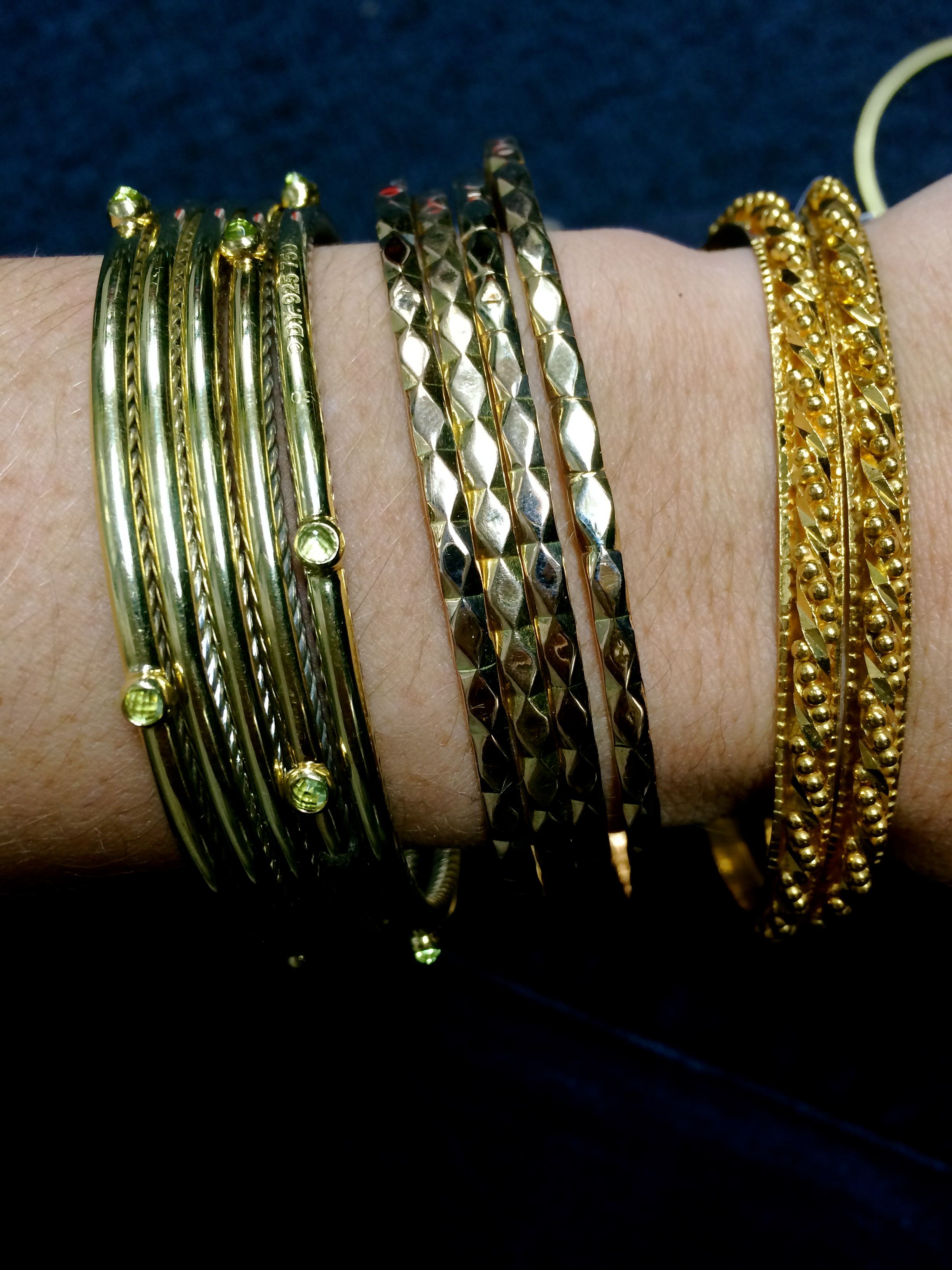 Read More...
The Goldgirl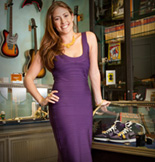 Lauren Kaminsky- aka The Gold Girl is a young entrepreneur in Manhattan. Working in her father's pawnshop is anything but ordinary and each day leads to something new. Passionate about the gold items that come her way, Lauren shares them and her daily excursions with us on this blog.