PawnOnTheCobb is the social media outlet used by GoldGirl to express and share her unique work environment and love for culinary excursions, because nothing is better than good food, wine, and all things gold.

Browsing articles tagged with " goldrings "
Big trends that I noticed at the AGTA Spectrum awards were that most stones were featured in yellow or rose gold, tons of opals, and lots of unexpected color combinations. Doug, CEO of AGTA, had explained to me that each color has a complement (go back to elementary school color wheels), gemologists and designers are very aware of these complementary colors and often use stones such as purple and yellow together.
Check out my pictures from the event to see some of my favorite pieces:
Read More...
A wild imagination along with the skills necessary to create beautiful and unique pieces are important tools a designer needs for success. Wendy Brandes is a designer who implements all of these tactics. Her eccentric and intellectual personality draws you in and are the reason for her quirky, inventive and original pieces. Inspired by powerful women, English literature, and obsessed with mechanical pieces (think spinning globes) her line makes you do a double and even triple take. I couldn't believe my eyes – you need to check out these artistic, story-telling symbolic pieces.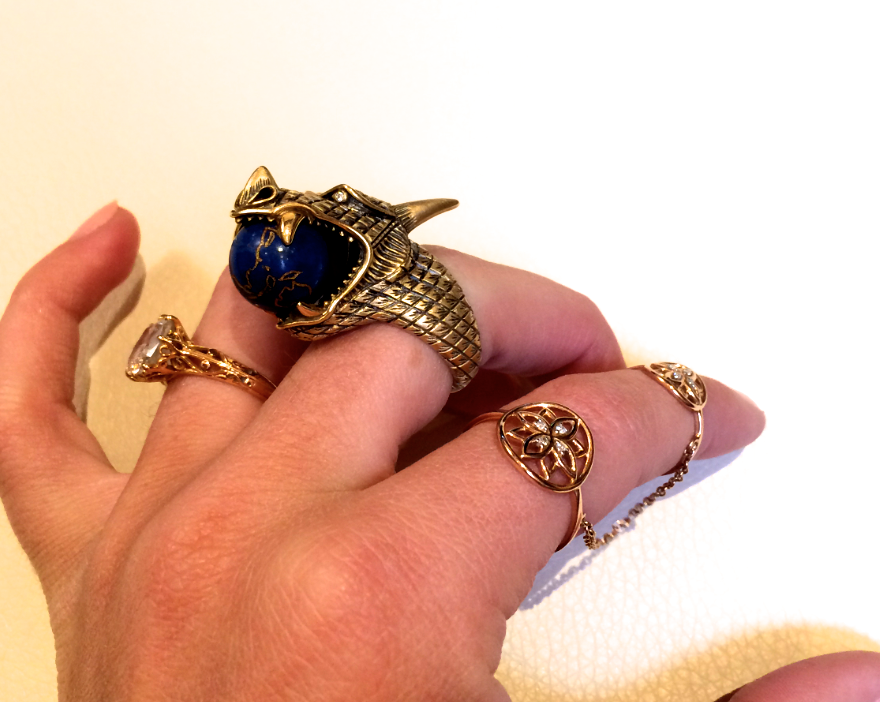 Read More...
If you haven't heard of or have tried stacking with gold rings, now is a good time to start. To start- investing in a few solid gold bands or with gemstones is key, so this weekend, I played around with a vintage set that had princess cut rubies set in 18kt gold. I used these rings as my "base" and matched other rings around them.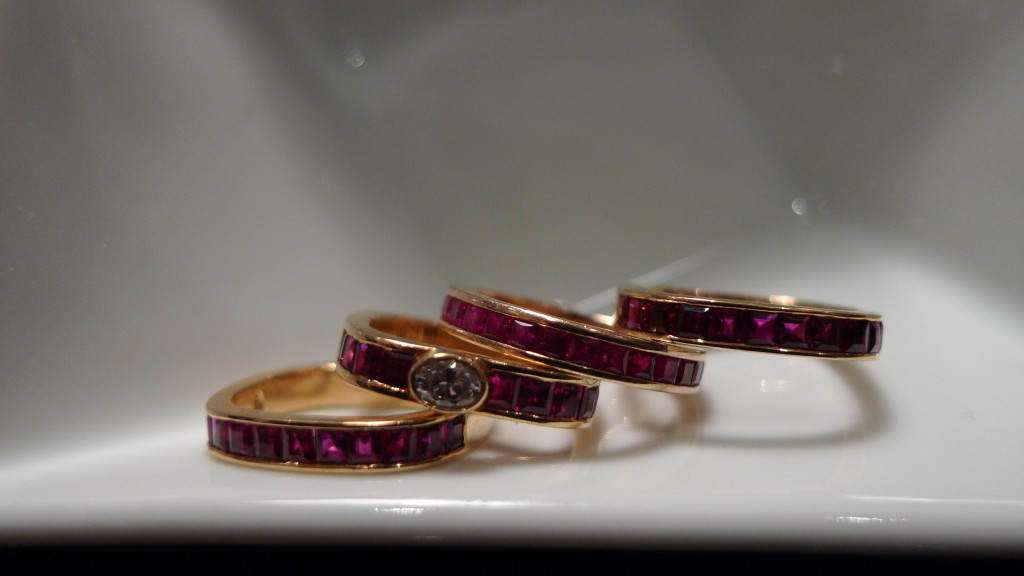 Read More...
The Goldgirl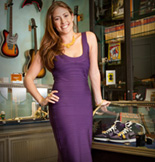 Lauren Kaminsky- aka The Gold Girl is a young entrepreneur in Manhattan. Working in her father's pawnshop is anything but ordinary and each day leads to something new. Passionate about the gold items that come her way, Lauren shares them and her daily excursions with us on this blog.