PawnOnTheCobb is the social media outlet used by GoldGirl to express and share her unique work environment and love for culinary excursions, because nothing is better than good food, wine, and all things gold.

Browsing articles tagged with " goldjewelry "
Hollywood's most sought after starlets and actors attended the Screen Actors Guild Awards this past Sunday in Beverly Hills, California. As per the usual red carpet fashion, the jewels were not left at home, and gold jewelry was prominent among the fashion elite.
Noticeable trends worn by the stars included vintage and antique yellow gold jewelry provided by the notable Fred Leighton and also daintier modern pieces that added finishing touches to the perfect ensembles. I loved how many looks used jewelry as the focal point, keeping everything simple yet tied together through gold. See below for my favorite looks from the evening to see how you can re-­‐create the look!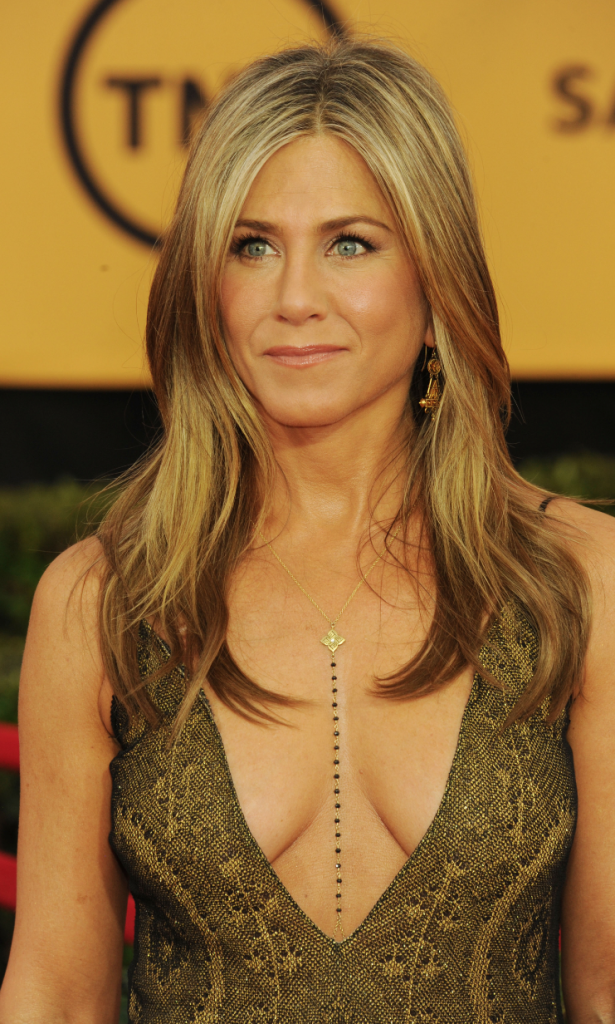 Read More...
Cozy sweaters, ski slopes, chunky gold jewelry, and hot chocolate are a few things that make winter in NYC bearable. Whether I am visiting a ski resort and at après ski, or trekking through the winter storms on the streets of New York City, I find my gold jewelry to be a second skin to me, just like my long-­‐johns and Vince sweaters. My key winter accessory advice is go big with gold and layer what you can.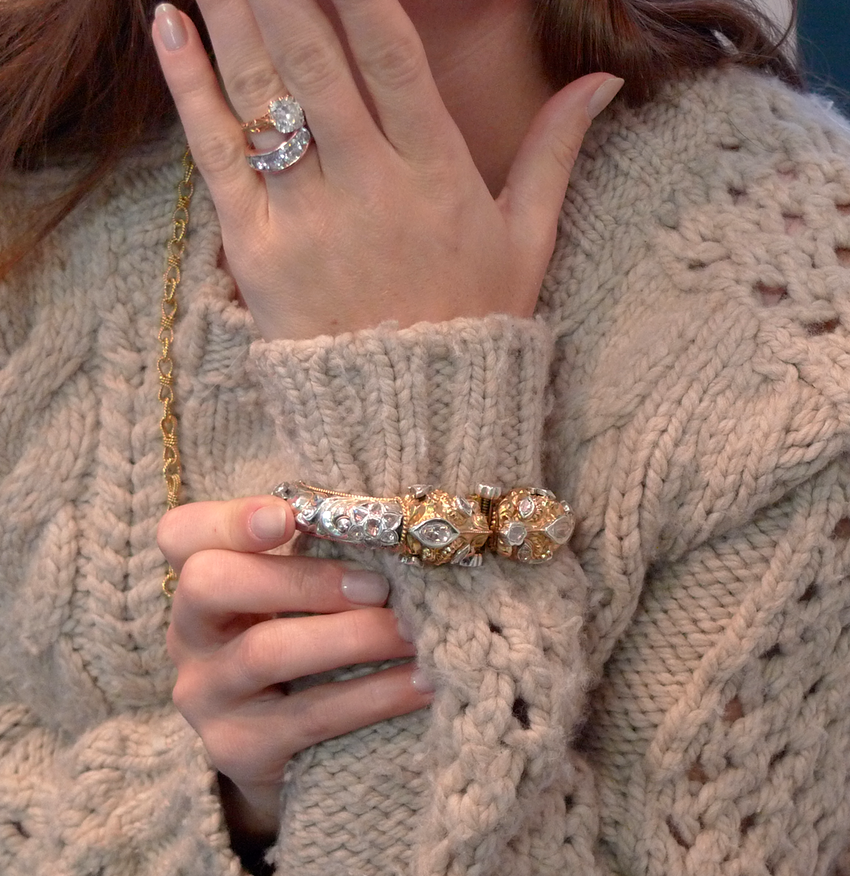 Read More...
If the guys in your life are anything like the ones in my family then taking to jewelry has been something they have had to warm up to. With the exceptions of owning a few staples, gifting jewelry is not always easy for someone who rarely wears it. Therefore, I suggest staying with the classics and help build a collection that he can use and have forever. Read more for my suggestions in best in gold for him!
Read More...
Prevalent on fall fashion runways from New York and London to Paris and Milan, were go-go 1960's touches and tendencies. These styles included swing jackets that make you want to dance in circles, knee-high glossy boots that could have you dancing for days, and simple makeshift dresses that transfer easily from day to night. With style icons such as Audrey Hepburn and Jackie O, it is no wonder that we keep trying to reinvent the classics and bring back these styles. Check out below to see my spin on classic 1960's fashion with my current favorites in gold vintage jewelry.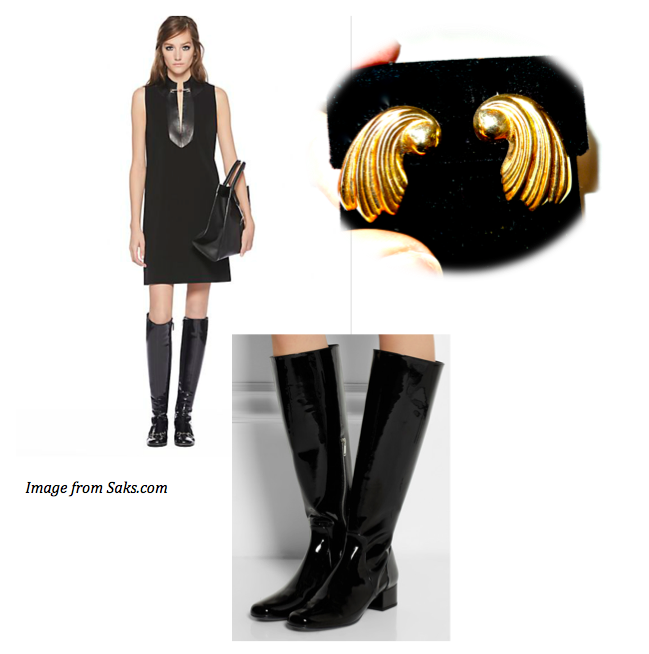 Read More...
Big trends that I noticed at the AGTA Spectrum awards were that most stones were featured in yellow or rose gold, tons of opals, and lots of unexpected color combinations. Doug, CEO of AGTA, had explained to me that each color has a complement (go back to elementary school color wheels), gemologists and designers are very aware of these complementary colors and often use stones such as purple and yellow together.
Check out my pictures from the event to see some of my favorite pieces:
Read More...
A wild imagination along with the skills necessary to create beautiful and unique pieces are important tools a designer needs for success. Wendy Brandes is a designer who implements all of these tactics. Her eccentric and intellectual personality draws you in and are the reason for her quirky, inventive and original pieces. Inspired by powerful women, English literature, and obsessed with mechanical pieces (think spinning globes) her line makes you do a double and even triple take. I couldn't believe my eyes – you need to check out these artistic, story-telling symbolic pieces.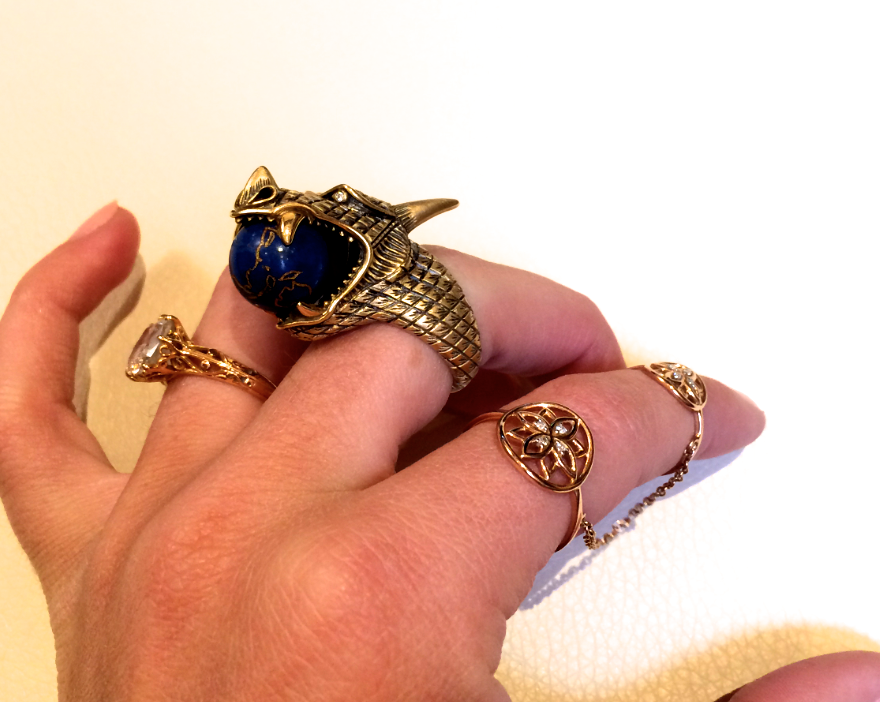 Read More...
In its latest issue, Glamour magazine features an article written by The Man Repeller aka Leandra Medine. She discusses the ever-growing prevalence of workout clothes seen everywhere… except the gym. Medine questions if these wearers are actually working out or just wearing the latest Adidas x Stella McCartney collab as everyday fashion. And why shouldn't they?
Read More...
For a new twist on fall fashion, I tried incorporating the latest fall color – blush – with the best in current vintage yellow gold jewelry. Fall is a favorite season of mine, and typically goes hand in hand with autumn browns and deep burgundy shades, which all complement yellow gold very well. This season I challenge you to do the same and mix it up. Hold on to your pastel wardrobe for as long as you can and always add some gold to bring out the best of this season's soft airy light pink hue.
See the link for my picks of this season's blush with gold pieces.
Read More...
Picture what fresh rain droplets look like when they have just fallen on a big green leaf. Now imagine what that would look like if the rain were replaced with droplets of 18kt gold and the leaf was a rare jet-­‐black fossil over a million years old. This ingenuity is why creative designer, Jacqueline Cullen, is making fascinating fine jewelry & explains why her line nearly sold out on Net-a-Porter. Her inventive and show-­‐stopping pieces use a material known as Whitby Jet, which was very popular in Victorian Mourning jewelry. She then uses a unique process where 18kt gold is applied to pins and embedded down into the jet—so cool! I was able to first catch up with the designer at Couture in Las Vegas, and now presented her with a few questions. Check out my interview with the designer below.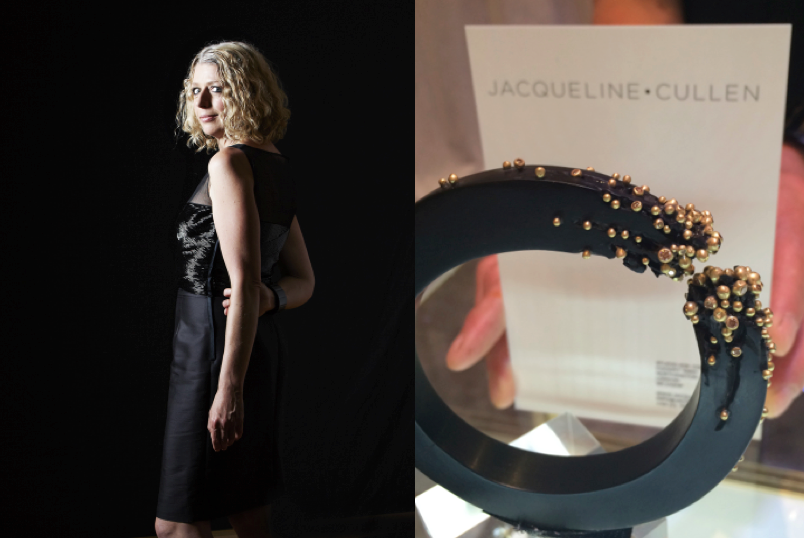 Read More...
At this time you have probably already seen the good and the bad, have analyzed who was wearing what (loved Michelle Dockery's choice in jewels) and seen the latest predictions for upcoming fall fashion based on celebrity styles on the red carpet at the Emmy Awards. Therefore, with Breaking Bad making a serious sweep and capturing the attention of the nation's TV viewers, I have decided to take a unique twist on Emmy's style and pair up vintage gold jewelry with the dynamic lead cast as their characters may have worn it in the actual show.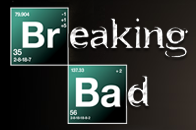 Read More...
The Goldgirl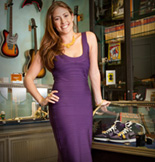 Lauren Kaminsky- aka The Gold Girl is a young entrepreneur in Manhattan. Working in her father's pawnshop is anything but ordinary and each day leads to something new. Passionate about the gold items that come her way, Lauren shares them and her daily excursions with us on this blog.