PawnOnTheCobb is the social media outlet used by GoldGirl to express and share her unique work environment and love for culinary excursions, because nothing is better than good food, wine, and all things gold.

Browsing articles tagged with " falljewelry "
Two commodities that may obviously appear to be very different on the outside, gold and leather, are actually quite similar – not to mention they compliment one another. Gold, a precious metal that is known to withstand the tests of time, has many similarities with the lust for leather due it its durability and everlasting value. Both are typically in high demand and are usually featured as luxury goods. With that said, I am making a bold claim that gold and leather is the new wardrobe staple.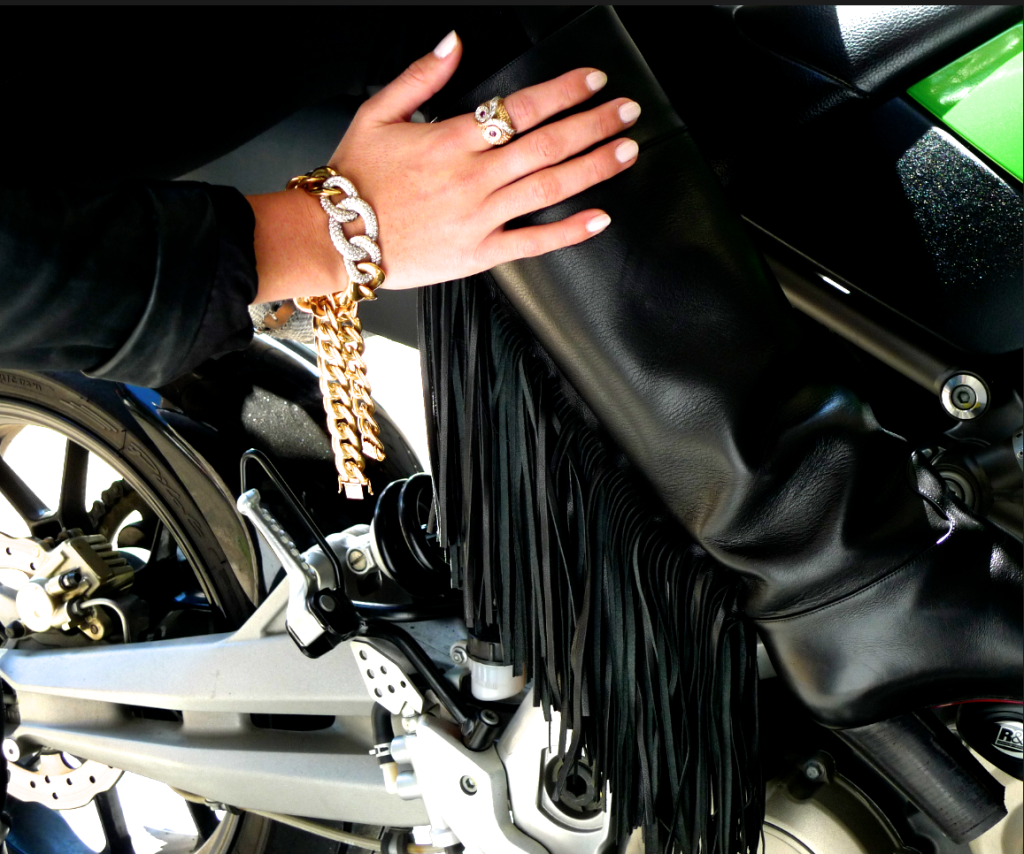 Read More...
In its latest issue, Glamour magazine features an article written by The Man Repeller aka Leandra Medine. She discusses the ever-growing prevalence of workout clothes seen everywhere… except the gym. Medine questions if these wearers are actually working out or just wearing the latest Adidas x Stella McCartney collab as everyday fashion. And why shouldn't they?
Read More...
For a new twist on fall fashion, I tried incorporating the latest fall color – blush – with the best in current vintage yellow gold jewelry. Fall is a favorite season of mine, and typically goes hand in hand with autumn browns and deep burgundy shades, which all complement yellow gold very well. This season I challenge you to do the same and mix it up. Hold on to your pastel wardrobe for as long as you can and always add some gold to bring out the best of this season's soft airy light pink hue.
See the link for my picks of this season's blush with gold pieces.
Read More...
At an undisclosed location, I was recently privy to handling the jewelry at LoveGold's Fall fashion shoot. For those who are unfamiliar with what it is like on set, each aspect needs to be absolutely perfect in order to result in the ideal finished product. From the manicure to the angle, direction, and style – each function has an "expert: that works his or her own craft. This creates a seamless interaction and allows the gold jewelry and couture fashion to look their best in photographs.
Read More...
If you didn't realize, there is something about yellow gold that draws me in.
Click the link to see more pictures of how the warmth of gold fits perfectly with the colors of fall.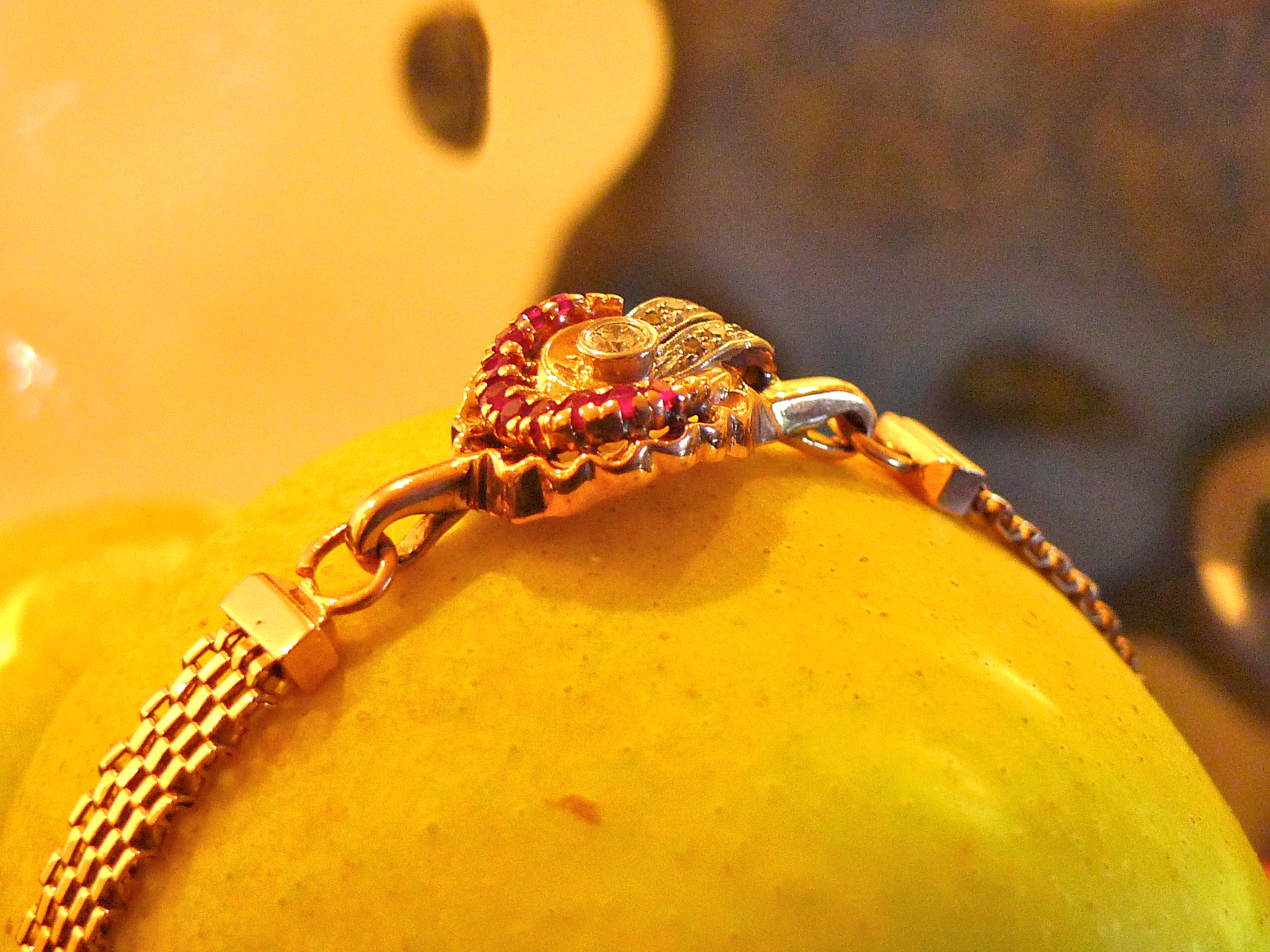 Read More...
The hot sundrenched days of summer seem long gone and October is only a day away. How do you transition from summer to fall? Are you taking the crisp season head-on by adding burgundy and brown hues to your wardrobe? Or are you still clinging on to summer with some hints of sunshine and summer's past in your accessories? Whatever it may be, here are my picks for incorporating autumn.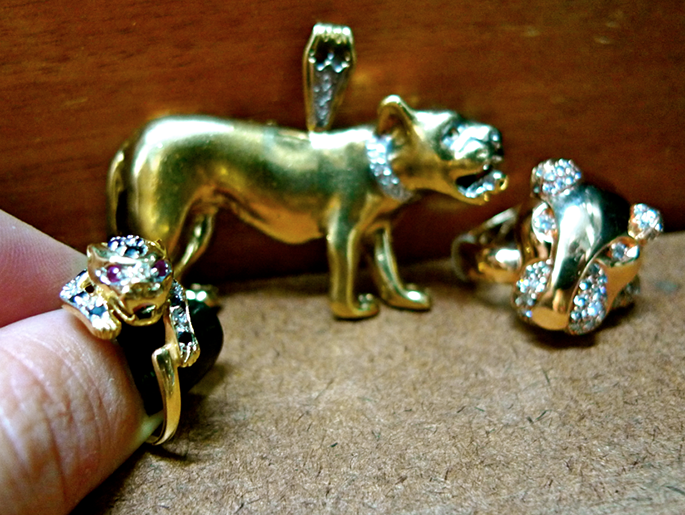 Read More...
The Goldgirl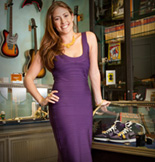 Lauren Kaminsky- aka The Gold Girl is a young entrepreneur in Manhattan. Working in her father's pawnshop is anything but ordinary and each day leads to something new. Passionate about the gold items that come her way, Lauren shares them and her daily excursions with us on this blog.