PawnOnTheCobb is the social media outlet used by GoldGirl to express and share her unique work environment and love for culinary excursions, because nothing is better than good food, wine, and all things gold.

Browsing articles tagged with " buddhamama "
As the holidays are quickly approaching it is always a good idea to gift items that will not only sparkle and shine but will also retain value for many years to come (she wants jewelry, duh!). With so many great jewelry designers out there, it is hard to go wrong with a jewelry gift, however, navigating through to find what is best for that special someone is what I am here to help with! Here are a few of my favorite pieces that would be great gifts for her, check back next week for gifts for him.
Read More...
I was once told that "you can tell a lot about a woman just by taking a look into her jewelry box." Only really ever seeing a family member's or close friend's jewelry box, I immediately imagined peering into a strangers' and fantasizing about what I would find. It seemed so wrong, but what could I discover about this new person? Would I find mementos from celebrations, charms from places travelled, pieces referring to children or even grandchildren, or maybe even more refined pieces with serious wow factors that symbolize special occasions or nights out. Either way, a woman's jewelry box holds her most prized possessions. As a special feature focusing on pieces of jewelry with sentimental value, I am showcasing women within the fine- jewelry industry that have a story about their favorite staple piece that represents a future heirloom with sentimental value.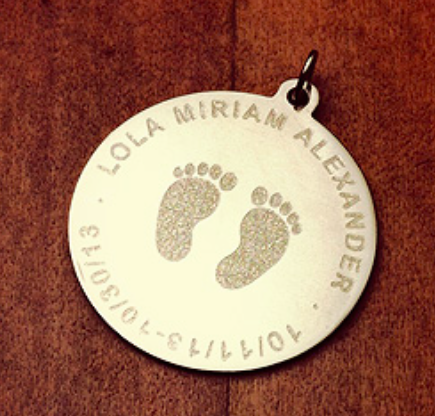 Read More...
Collaborations are a great thing. Collaborations are even greater when they involve one of your favorite designers who are selling exclusively at your store. This is big news. Read more!
Read More...
New York City you may have or may not have realized but this past week was a big week in jewelry. The industry pretty much took over, and whether or not you noticed – it was major. Jewelry happenings almost every day and/or night felt as what I would imagine the GoldGirl equivalent of the awards season in Los Angeles.. minus the red carpet, celebrities, and prime TV showing. Either way, here is a brief recap of events that took place around the big apple and the best in gold jewels.
Read More...
This weekend I was lucky enough to escape New York City with my fiancé and head south to Miami. I packed in preparation of wearing my boldest and "gold-est" accessories, especially knowing that when in town I would be in good company of some serious gold aficionados (see my pic from lunch with the Buddha Mama ladies).
Read More...
Buddha Mama is a jewelry line that is more than originally meets the eye. Each of Nancy Badia's beautiful pieces embodies a positive lifestyle. Besides creating exquisite fine jewelry pieces, Badia, the jewelry line's founder & designer instills Buddhist values and intricacies to each of her jewelry "babies."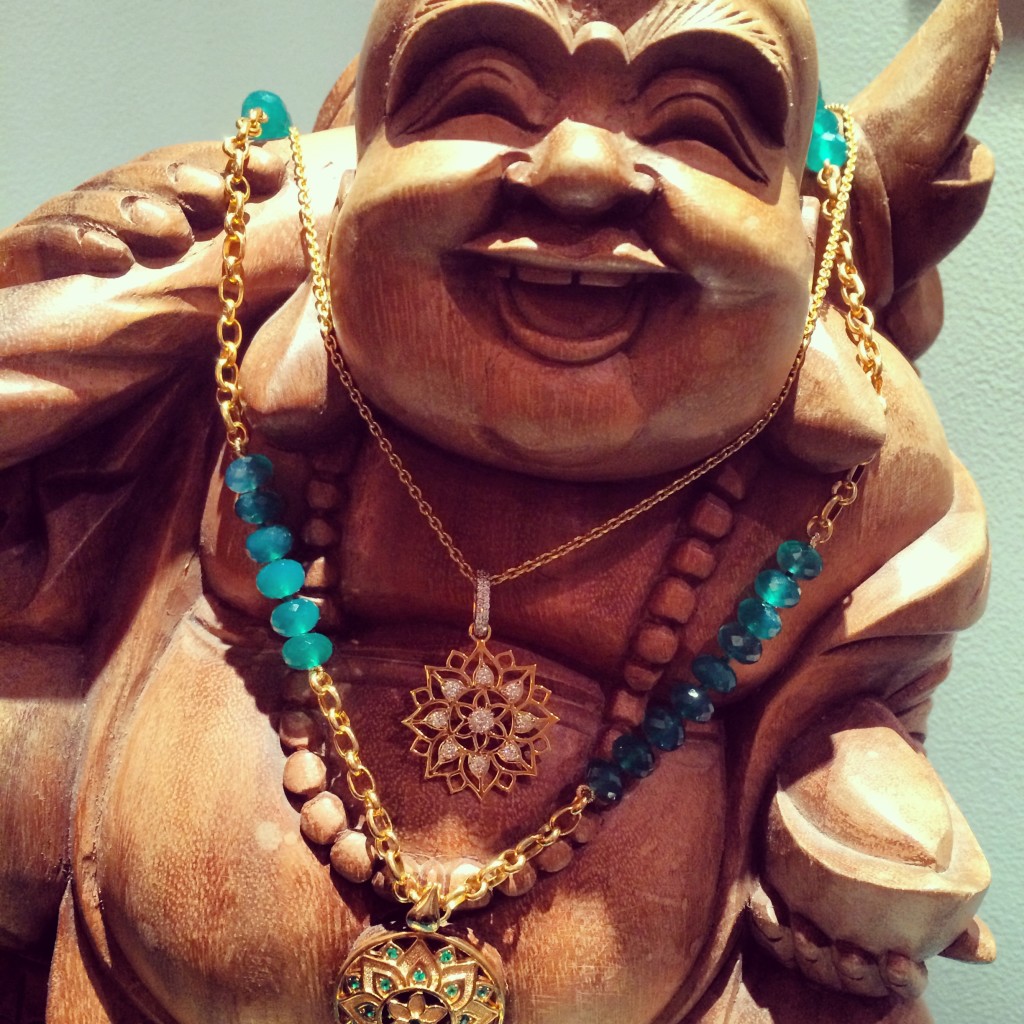 Read More...
The Goldgirl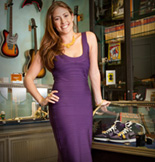 Lauren Kaminsky- aka The Gold Girl is a young entrepreneur in Manhattan. Working in her father's pawnshop is anything but ordinary and each day leads to something new. Passionate about the gold items that come her way, Lauren shares them and her daily excursions with us on this blog.