PawnOnTheCobb is the social media outlet used by GoldGirl to express and share her unique work environment and love for culinary excursions, because nothing is better than good food, wine, and all things gold.

Browsing articles in " Gold Gold Gold! "
Still haven't finished your holiday shopping? Not to worry, here are some last minute gift ideas handpicked bygoldgirl!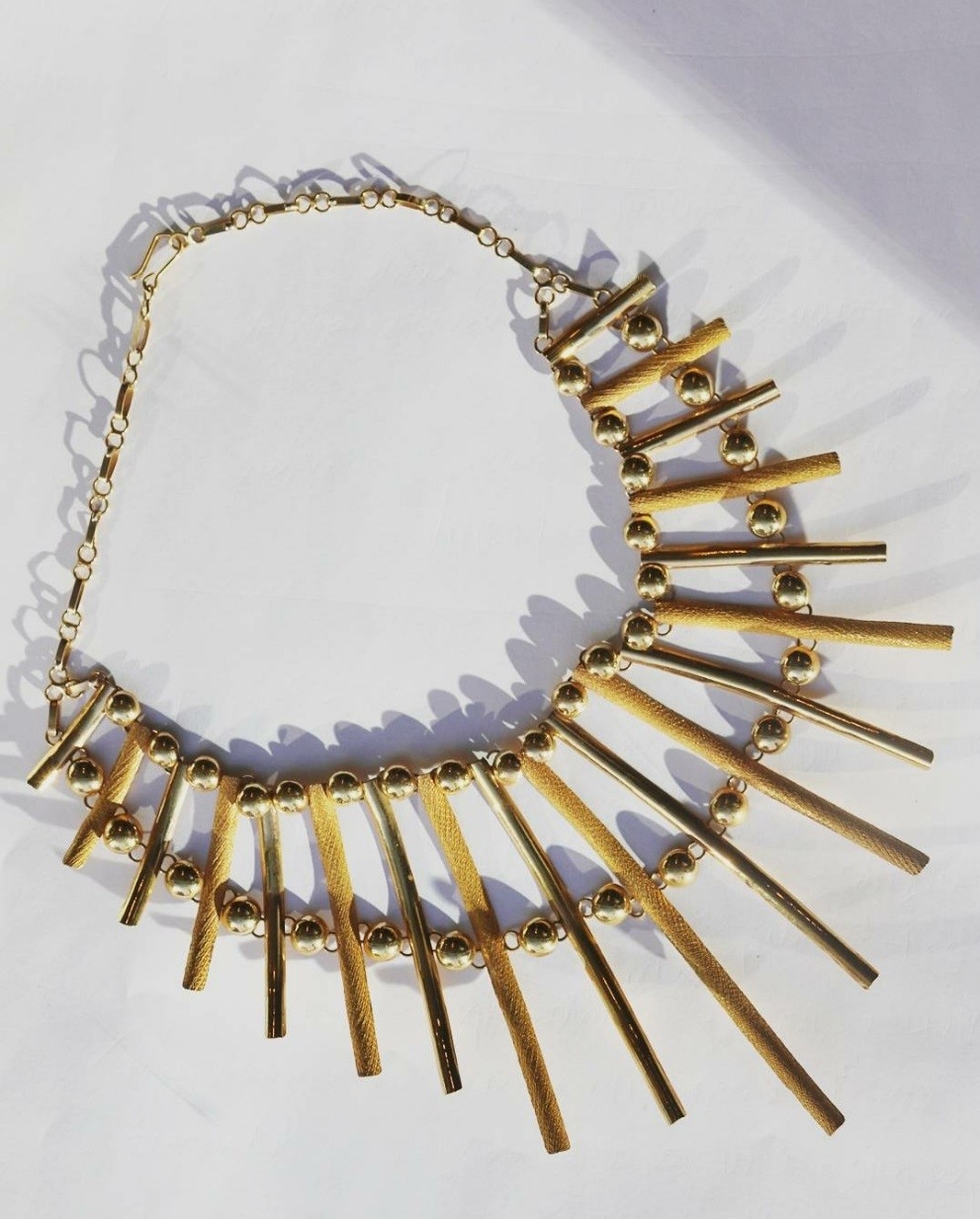 Read More...
In a marketplace full of every fake item you can imagine, from Rolexes to Celine bags, it is no wonder that this Asian-world understands the value of a precious metal. For centuries Buddhist temples have been created by pooled funds from the local communities to use gold leaf to decorate vast columns. Buddha's that have outlived wars and destruction were made in the rich gold-tone. Everywhere you turn throughout Bangkok, there most likely is something made of gold. I was in "gold-girl" heaven.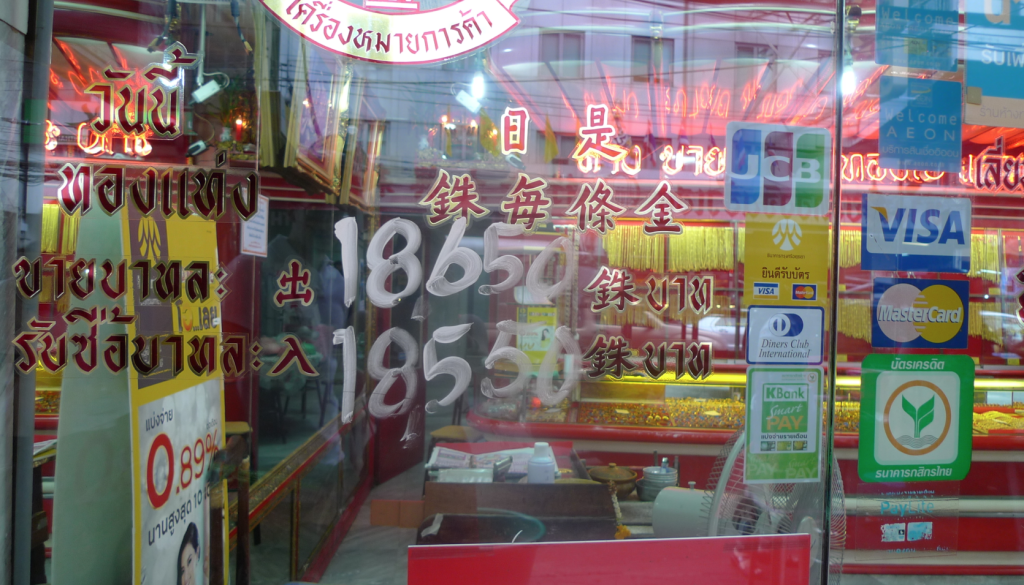 Read More...
A wild imagination along with the skills necessary to create beautiful and unique pieces are important tools a designer needs for success. Wendy Brandes is a designer who implements all of these tactics. Her eccentric and intellectual personality draws you in and are the reason for her quirky, inventive and original pieces. Inspired by powerful women, English literature, and obsessed with mechanical pieces (think spinning globes) her line makes you do a double and even triple take. I couldn't believe my eyes – you need to check out these artistic, story-telling symbolic pieces.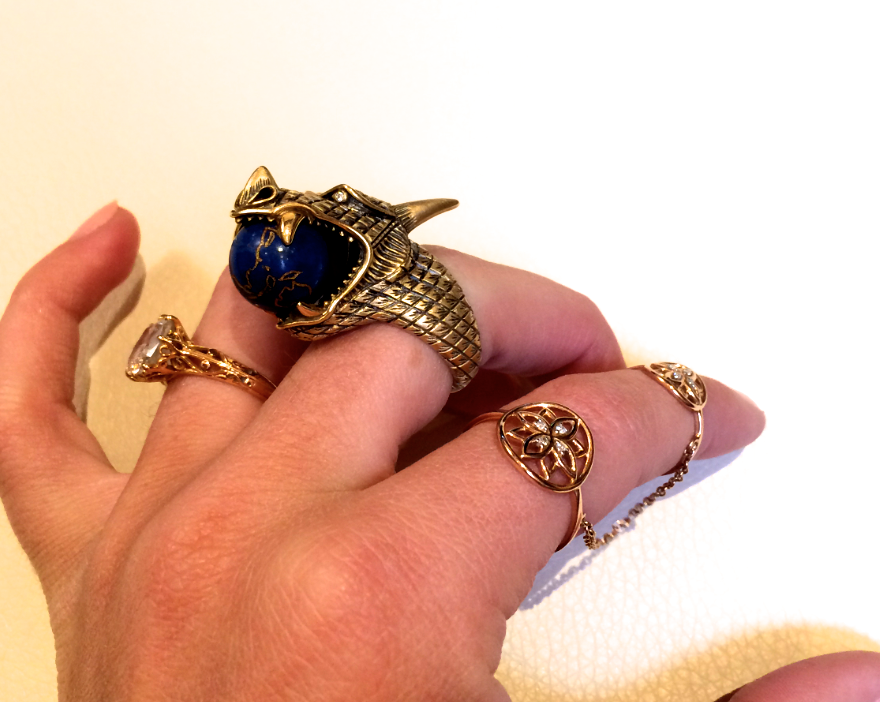 Read More...
In its latest issue, Glamour magazine features an article written by The Man Repeller aka Leandra Medine. She discusses the ever-growing prevalence of workout clothes seen everywhere… except the gym. Medine questions if these wearers are actually working out or just wearing the latest Adidas x Stella McCartney collab as everyday fashion. And why shouldn't they?
Read More...
As you would expect it to be, right smack in the middle of Soho is the Fragments Jewelry showroom. Fragments, for those who do not know, is a specialty PR house that represents and also sells (only a few doors down) a number of well-known jewelry designers and their collections. Therefore, when an editor's breakfast is called upon, whether rain or shine, all will come to check out the newest dazzling pieces that grace the Fragments showcases.
Read More...
If you haven't heard of or have tried stacking with gold rings, now is a good time to start. To start- investing in a few solid gold bands or with gemstones is key, so this weekend, I played around with a vintage set that had princess cut rubies set in 18kt gold. I used these rings as my "base" and matched other rings around them.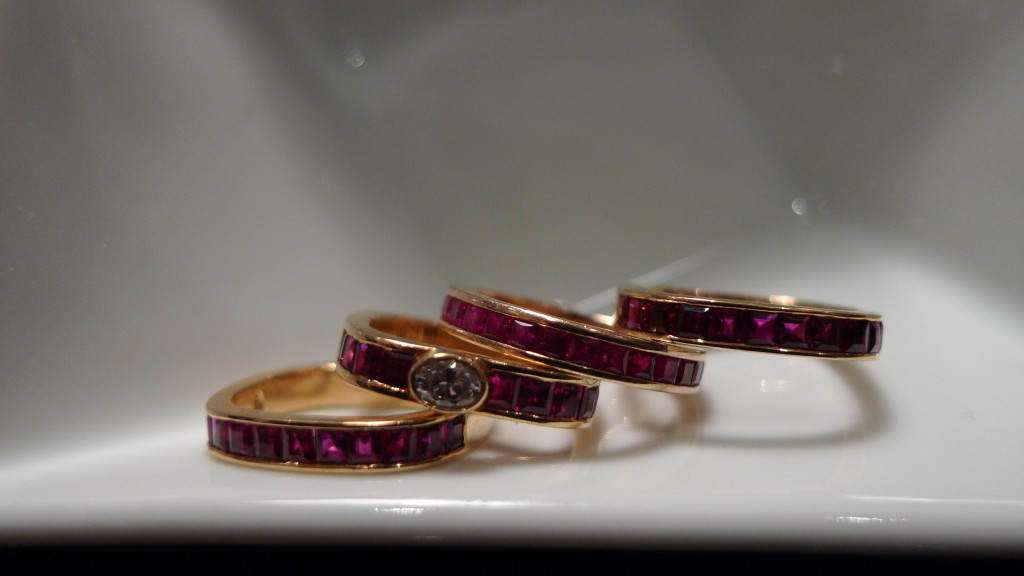 Read More...
As the guys gleamed over Seattle touchdowns and were angered by the lack of competitive play delivered by the Broncos, the girls admired gold jewels over NY's #1 Buffalo wings from International Wing Factory. Check out below for my gold-looks from over the weekend.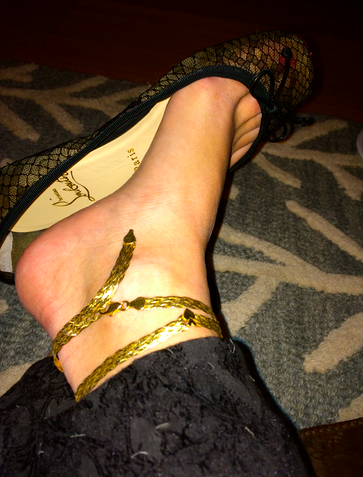 Read More...
While the left coast floated to luncheons, dinners, and events leading up to the Golden Globes in LA, the who's-who in jewelry in NYC attended THE jewelry industry event of the year, The Gem Awards.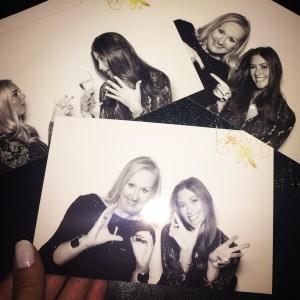 Read More...
This weekend was full of wonderful memories that will stay with me the rest of my life as my boyfriend proposed to me and we celebrated with our friends and family. One of the many highlights was slipping the engagement ring on my finger for the first time and feeling the waterfall of emotions that I had never experienced before. Upon being given the best holiday present that a girl could ask for, I have decided to share my engagement ring experience and offer advice to other "goldgirls" out there that may not be looking for your typical ring.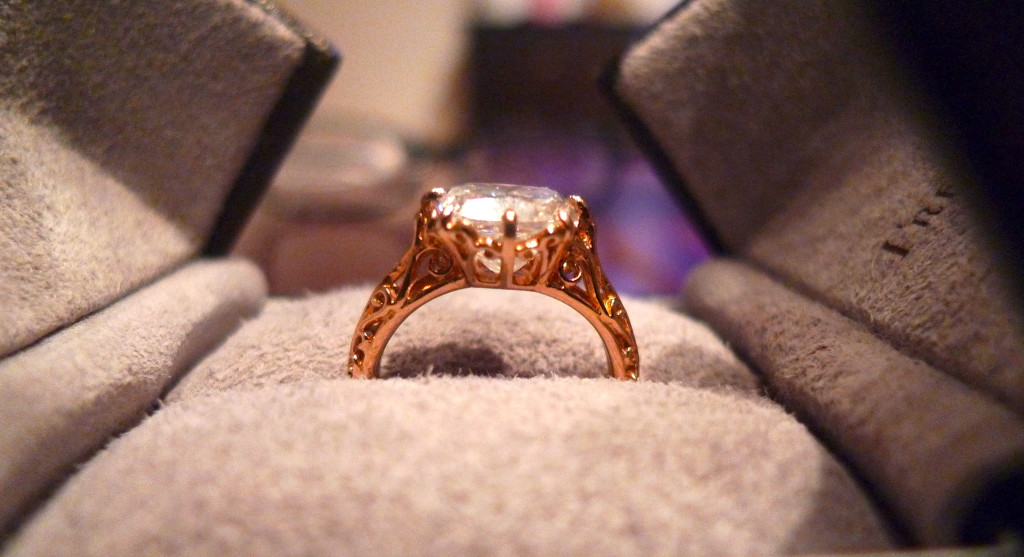 Read More...
Seeing the expressions and emotions invoked when a designer speaks and describes working with gold is what I continue to look forward to each time I have the opportunity to discuss a newly discovered jewelry line. Everyone that I have spoken to and have profiled fondly recalls an early memory relating to gold and then tells the story of living life with the task of recreating and sharing a similar memory with others. This is what I loved about Landon Slane- she is aware that her own creations are constantly becoming a part of other people's stories. Just as a gold charm bracelet given to her by her mother at a young age inspired her, Slane disclosed to me that it is "humbling to be a part of people's celebrations and memories by choosing to buy one of my pieces." As a consumer, it is often lost that your purchase is also very likely a personal and intimate creation for the designer. I will never forget that after Slane mentioned this.
Read More...
The Goldgirl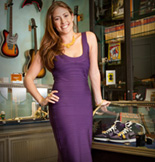 Lauren Kaminsky- aka The Gold Girl is a young entrepreneur in Manhattan. Working in her father's pawnshop is anything but ordinary and each day leads to something new. Passionate about the gold items that come her way, Lauren shares them and her daily excursions with us on this blog.