PawnOnTheCobb is the social media outlet used by GoldGirl to express and share her unique work environment and love for culinary excursions, because nothing is better than good food, wine, and all things gold.

Browsing articles in " Future Heirlooms "
Born into this business from day 1 it was my dad who trained me how to appraise items, while my mom handled teaching me how to appreciate and wear jewelry. It's been a crazy ride in pawn-world since I've graduated college but I've come to realize that the history of pawnshops in New York City mainly belongs to my family and a few close work colleagues of mine that are still in the business. Therefore, gathering and sharing my family's pawn history is going to be a big focus of mine in the next few months. Check out a few vintage pictures from my Grandpa's first few years at work —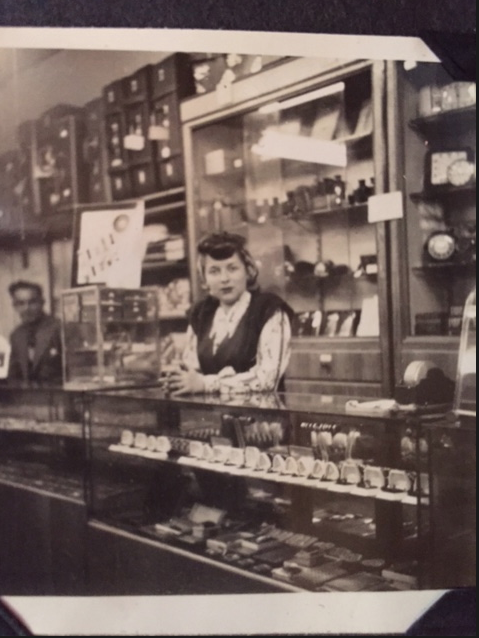 Read More...
Cozy sweaters, ski slopes, chunky gold jewelry, and hot chocolate are a few things that make winter in NYC bearable. Whether I am visiting a ski resort and at après ski, or trekking through the winter storms on the streets of New York City, I find my gold jewelry to be a second skin to me, just like my long-­‐johns and Vince sweaters. My key winter accessory advice is go big with gold and layer what you can.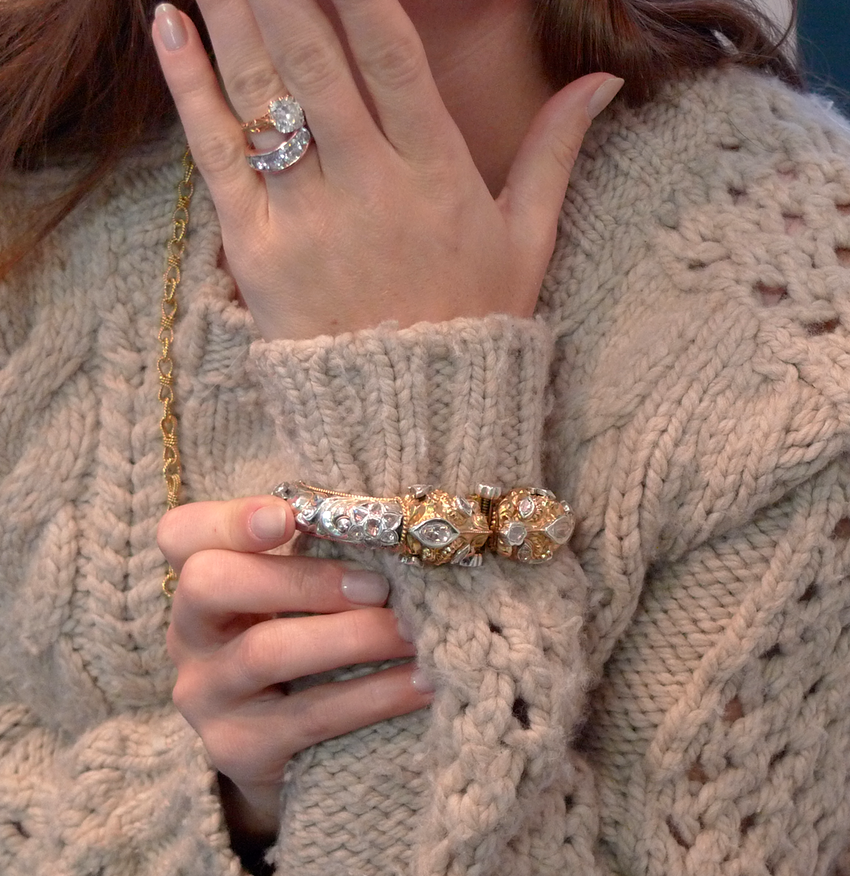 Read More...
If the guys in your life are anything like the ones in my family then taking to jewelry has been something they have had to warm up to. With the exceptions of owning a few staples, gifting jewelry is not always easy for someone who rarely wears it. Therefore, I suggest staying with the classics and help build a collection that he can use and have forever. Read more for my suggestions in best in gold for him!
Read More...
I was once told that "you can tell a lot about a woman just by taking a look into her jewelry box." Only really ever seeing a family member's or close friend's jewelry box, I immediately imagined peering into a strangers' and fantasizing about what I would find. It seemed so wrong, but what could I discover about this new person? Would I find mementos from celebrations, charms from places travelled, pieces referring to children or even grandchildren, or maybe even more refined pieces with serious wow factors that symbolize special occasions or nights out. Either way, a woman's jewelry box holds her most prized possessions. As a special feature focusing on pieces of jewelry with sentimental value, I am showcasing women within the fine- jewelry industry that have a story about their favorite staple piece that represents a future heirloom with sentimental value.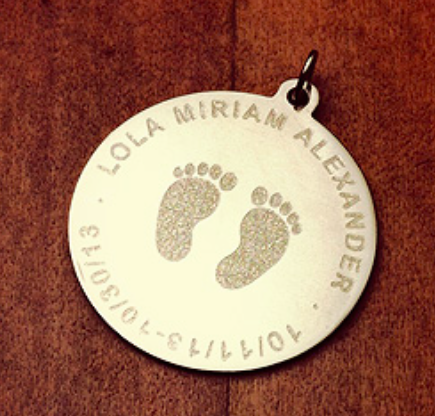 Read More...
The Goldgirl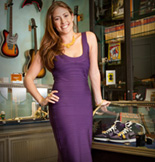 Lauren Kaminsky- aka The Gold Girl is a young entrepreneur in Manhattan. Working in her father's pawnshop is anything but ordinary and each day leads to something new. Passionate about the gold items that come her way, Lauren shares them and her daily excursions with us on this blog.