PawnOnTheCobb is the social media outlet used by GoldGirl to express and share her unique work environment and love for culinary excursions, because nothing is better than good food, wine, and all things gold.

Browsing articles in " family business "
Born into this business from day 1 it was my dad who trained me how to appraise items, while my mom handled teaching me how to appreciate and wear jewelry. It's been a crazy ride in pawn-world since I've graduated college but I've come to realize that the history of pawnshops in New York City mainly belongs to my family and a few close work colleagues of mine that are still in the business. Therefore, gathering and sharing my family's pawn history is going to be a big focus of mine in the next few months. Check out a few vintage pictures from my Grandpa's first few years at work —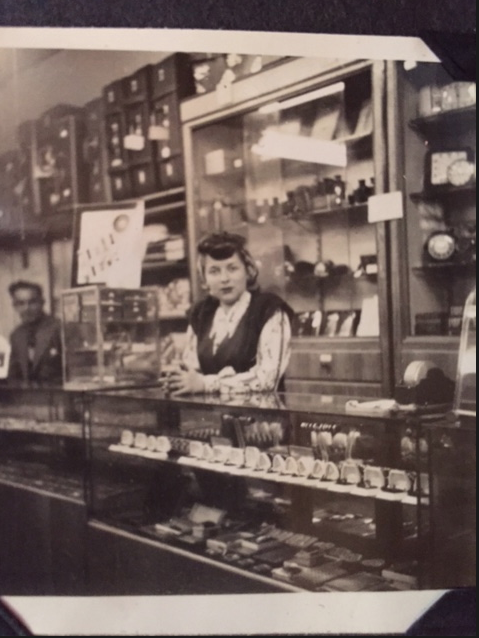 Read More...
There are collectors of all sorts of things and hoarders of all sorts of messes. However, when it comes to charms I am a little bit of both. I collect in the sense that, if I come across a charm that I absolutely need to have, consider it mine… for my collection. I hoard because that piece most likely was thrown in a box and put away for years. Now, I have a bunch of charms in a box for my collection and they are finally making their debut.
Next week Beauty & Essex Pawnshop will be launching a charm bracelet bar featuring all of the charms that I have had in my collection. Diners, patrons, and passersby can stop in and make a fully customizable beaded charm bracelet with all gold charms.
Check this out for some of my favorites.
Read More...
As a pawnbroker, the daily price of gold has always dictated trends within my family business. Growing up, spot prices were always a hot topic at the dinner table and of course the value of owning gold pieces was instilled in my mind from a very early age (which is why I was never allowed to own the silver Tiffany & Co bracelet all my friends had!). As a result, it has almost become second-nature for me to check the daily spot price of gold (its up today!) and search for answers on why and how it effects my daily business operations every morning before I begin my day.
Read More...
Running a business is easy. Said no one ever. However, running a family business does have its perks and one being that I can always count on my dad to be consistent. Security is and always has been on his mind, especially when it comes to designing our newest stores…
Read More...
Recently, I was told about a school for those looking to go into the car dealership business, mainly those that are children of owners of the business. When will there […]
Read More...
The Goldgirl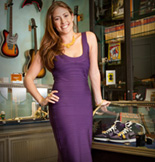 Lauren Kaminsky- aka The Gold Girl is a young entrepreneur in Manhattan. Working in her father's pawnshop is anything but ordinary and each day leads to something new. Passionate about the gold items that come her way, Lauren shares them and her daily excursions with us on this blog.