PawnOnTheCobb is the social media outlet used by GoldGirl to express and share her unique work environment and love for culinary excursions, because nothing is better than good food, wine, and all things gold.

Browsing articles in " EZ Pawn Corp Branch Stores "
Born into this business from day 1 it was my dad who trained me how to appraise items, while my mom handled teaching me how to appreciate and wear jewelry. It's been a crazy ride in pawn-world since I've graduated college but I've come to realize that the history of pawnshops in New York City mainly belongs to my family and a few close work colleagues of mine that are still in the business. Therefore, gathering and sharing my family's pawn history is going to be a big focus of mine in the next few months. Check out a few vintage pictures from my Grandpa's first few years at work —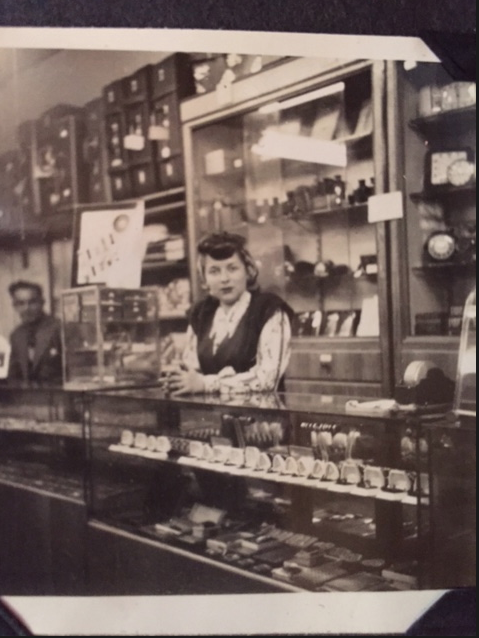 Read More...
Running a business is easy. Said no one ever. However, running a family business does have its perks and one being that I can always count on my dad to be consistent. Security is and always has been on his mind, especially when it comes to designing our newest stores…
Read More...
Bernie is our diamond specialist here at EZ Pawn Corp's 14th street store. Today he taught me how to look at a diamond using a "proportions scope." although this tool can easily be confused for a hot pink neon shot glass- …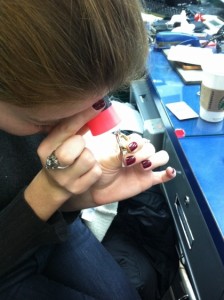 Read More...
Yo Estoy nuestra tienda en Jackson heights. Es Muy spanish aqui. Silvia esta ensenandome español…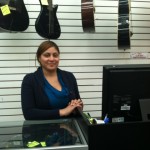 Read More...
The Goldgirl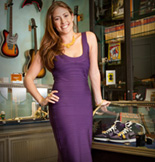 Lauren Kaminsky- aka The Gold Girl is a young entrepreneur in Manhattan. Working in her father's pawnshop is anything but ordinary and each day leads to something new. Passionate about the gold items that come her way, Lauren shares them and her daily excursions with us on this blog.