PawnOnTheCobb is the social media outlet used by GoldGirl to express and share her unique work environment and love for culinary excursions, because nothing is better than good food, wine, and all things gold.

Browsing articles in " Designer Spotlight "
For my next post I wanted to feature one my favorite LA based jewelry designers and personal friends Tania and Ladan Shayan of Shay Jewelry. Over the years, I've featured some special pieces from their collections in the stores I curate and they're always a huge hit so I decided to sit down with them and see what makes them tick.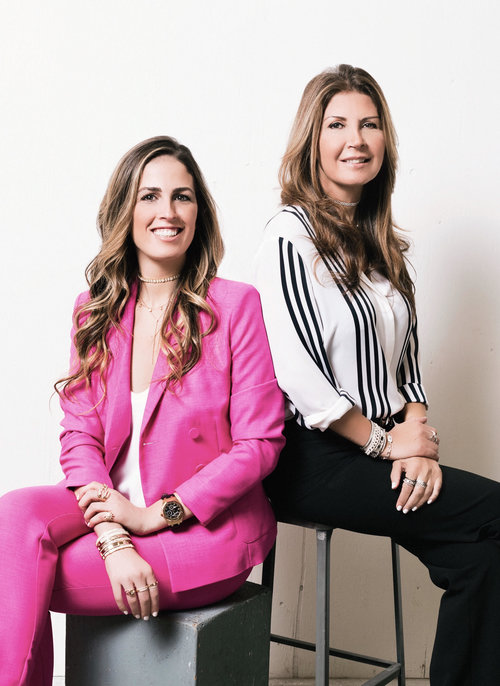 Read More...
I was once told that "you can tell a lot about a woman just by taking a look into her jewelry box." Only really ever seeing a family member's or close friend's jewelry box, I immediately imagined peering into a strangers' and fantasizing about what I would find. It seemed so wrong, but what could I discover about this new person? Would I find mementos from celebrations, charms from places travelled, pieces referring to children or even grandchildren, or maybe even more refined pieces with serious wow factors that symbolize special occasions or nights out. Either way, a woman's jewelry box holds her most prized possessions. As a special feature focusing on pieces of jewelry with sentimental value, I am showcasing women within the fine- jewelry industry that have a story about their favorite staple piece that represents a future heirloom with sentimental value.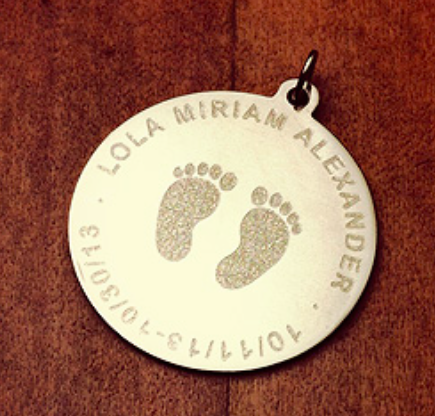 Read More...
Collaborations are a great thing. Collaborations are even greater when they involve one of your favorite designers who are selling exclusively at your store. This is big news. Read more!
Read More...
A wild imagination along with the skills necessary to create beautiful and unique pieces are important tools a designer needs for success. Wendy Brandes is a designer who implements all of these tactics. Her eccentric and intellectual personality draws you in and are the reason for her quirky, inventive and original pieces. Inspired by powerful women, English literature, and obsessed with mechanical pieces (think spinning globes) her line makes you do a double and even triple take. I couldn't believe my eyes – you need to check out these artistic, story-telling symbolic pieces.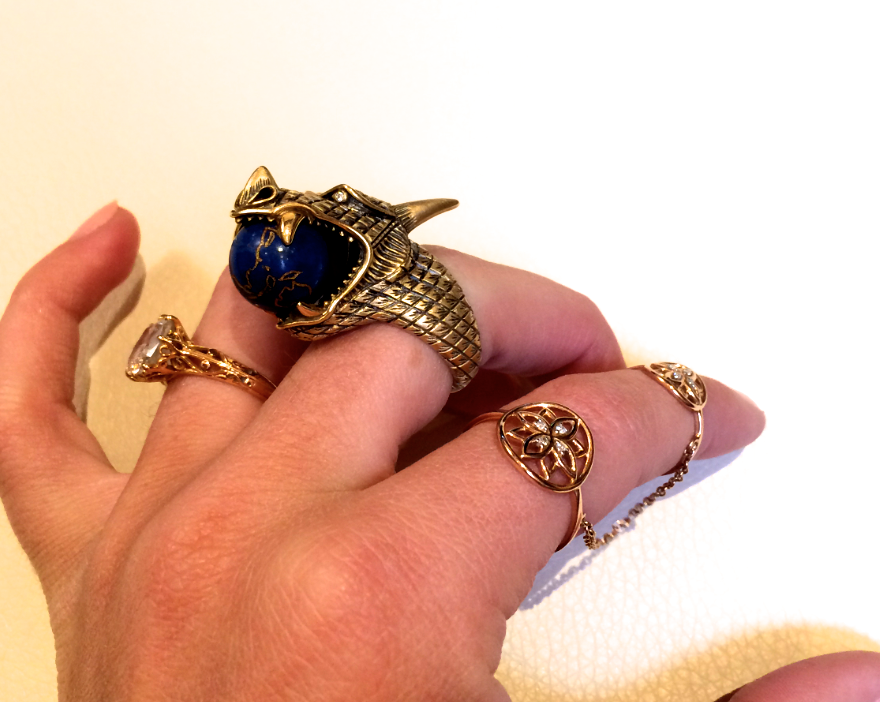 Read More...
Picture what fresh rain droplets look like when they have just fallen on a big green leaf. Now imagine what that would look like if the rain were replaced with droplets of 18kt gold and the leaf was a rare jet-­‐black fossil over a million years old. This ingenuity is why creative designer, Jacqueline Cullen, is making fascinating fine jewelry & explains why her line nearly sold out on Net-a-Porter. Her inventive and show-­‐stopping pieces use a material known as Whitby Jet, which was very popular in Victorian Mourning jewelry. She then uses a unique process where 18kt gold is applied to pins and embedded down into the jet—so cool! I was able to first catch up with the designer at Couture in Las Vegas, and now presented her with a few questions. Check out my interview with the designer below.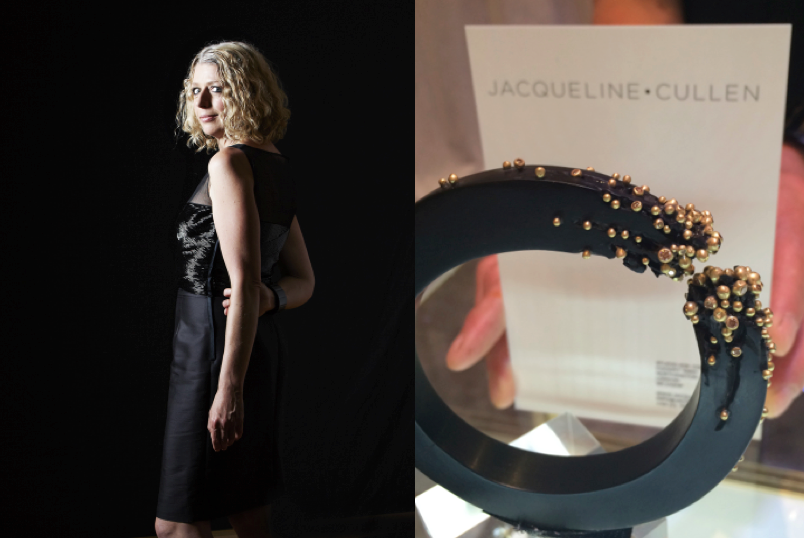 Read More...
Wearing jewelry is a way of showing others what's important to you. Whether it is your children's initials, a locket with loving faces, or an important date, you can turn any piece of jewelry into a treasured memento.
At Couture 2014, I met a designer who is taking this wearable "keepsake" idea a step further.
Read More...
There is no arguing that gold and diamonds are a perfect marriage. The two are so ideal together that when a designer with an extensive background within the diamond industry also showcases her talents designing with gold, the results exceed the sum of the individual crafts.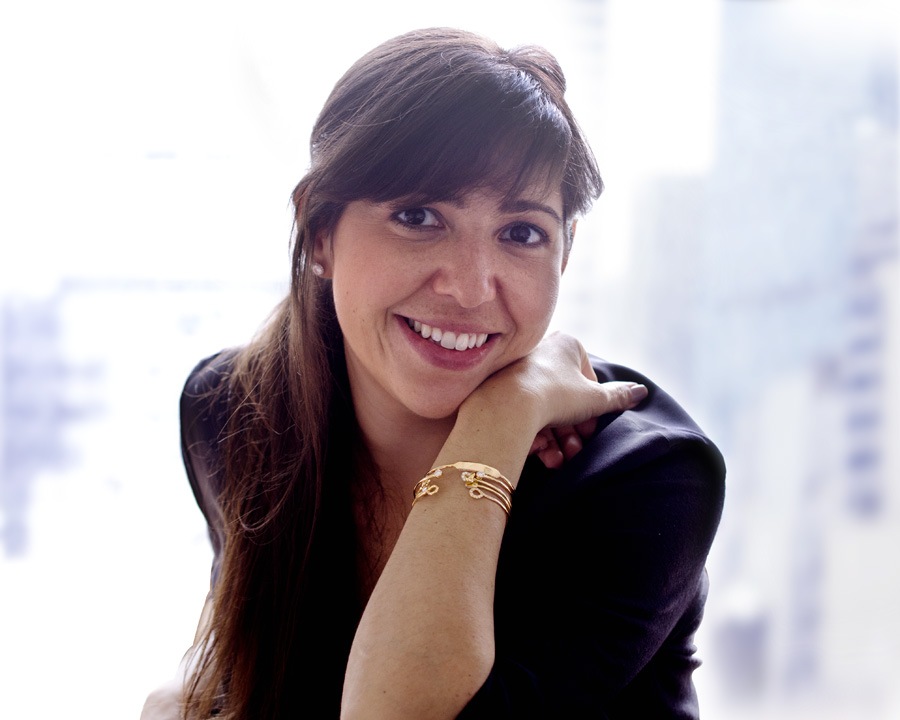 This is Jade Lustig, a 6th generation Diamantaire, as well as creator and designer of Jade Trau. Read more for my Q & A with the designer.
Read More...
Seeing the expressions and emotions invoked when a designer speaks and describes working with gold is what I continue to look forward to each time I have the opportunity to discuss a newly discovered jewelry line. Everyone that I have spoken to and have profiled fondly recalls an early memory relating to gold and then tells the story of living life with the task of recreating and sharing a similar memory with others. This is what I loved about Landon Slane- she is aware that her own creations are constantly becoming a part of other people's stories. Just as a gold charm bracelet given to her by her mother at a young age inspired her, Slane disclosed to me that it is "humbling to be a part of people's celebrations and memories by choosing to buy one of my pieces." As a consumer, it is often lost that your purchase is also very likely a personal and intimate creation for the designer. I will never forget that after Slane mentioned this.
Read More...
I used to believe lockets were creepy. As you can imagine, on the vintage jewelry end of it, many lockets have come my way. However, instead of them being filled with photos of loved ones, they had strangers staring blankly back at me. I found myself asking questions about these people and dreaming up romanticized scenarios on why their photos in a locket came into one of my 13 vintage jewelry stores. I had no desire to ever own a locket, knowing that one day a stranger, like myself, could be looking at photos of my loved ones with the same apathetic regard.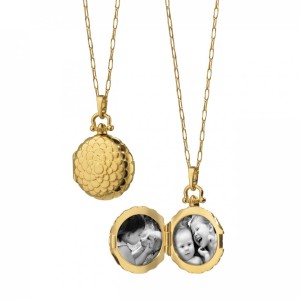 Read More...
Brazilian jewelry designer, Luis Morais, has been in the industry since 1998 and his designs are anything but ordinary. With sharp edges, geometric shapes, and a sleek design, Morais' latest collection takes a turn from his famous beaded bracelets towards a handful of rock'n'roll inspired gold pieces. Cuff bracelets, link necklaces, and unique rings all comprise a fantastic line made entirely out of 18kt gold. A gold VIP pass anyone?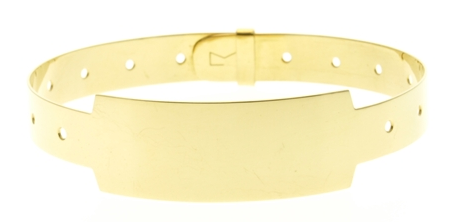 Click the link for my full interview with the designer and the gold ring that inspired his career.
Read More...
The Goldgirl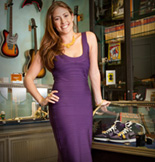 Lauren Kaminsky- aka The Gold Girl is a young entrepreneur in Manhattan. Working in her father's pawnshop is anything but ordinary and each day leads to something new. Passionate about the gold items that come her way, Lauren shares them and her daily excursions with us on this blog.