PawnOnTheCobb is the social media outlet used by GoldGirl to express and share her unique work environment and love for culinary excursions, because nothing is better than good food, wine, and all things gold.

Browsing articles in " Celebs & Gold "
For the past few years the statement necklace has been the IT jewelry accessory. Key pieces included diamonds, rhinestones, lots of color, and nearly anything glitzy, which when added to a simple outfit would totally complete its look. However, watch out necklace, the new "it" piece is officially the statement earring! Read more for my current favorite earring picks!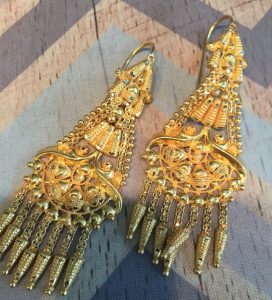 Read More...
Hollywood's most sought after starlets and actors attended the Screen Actors Guild Awards this past Sunday in Beverly Hills, California. As per the usual red carpet fashion, the jewels were not left at home, and gold jewelry was prominent among the fashion elite.
Noticeable trends worn by the stars included vintage and antique yellow gold jewelry provided by the notable Fred Leighton and also daintier modern pieces that added finishing touches to the perfect ensembles. I loved how many looks used jewelry as the focal point, keeping everything simple yet tied together through gold. See below for my favorite looks from the evening to see how you can re-­‐create the look!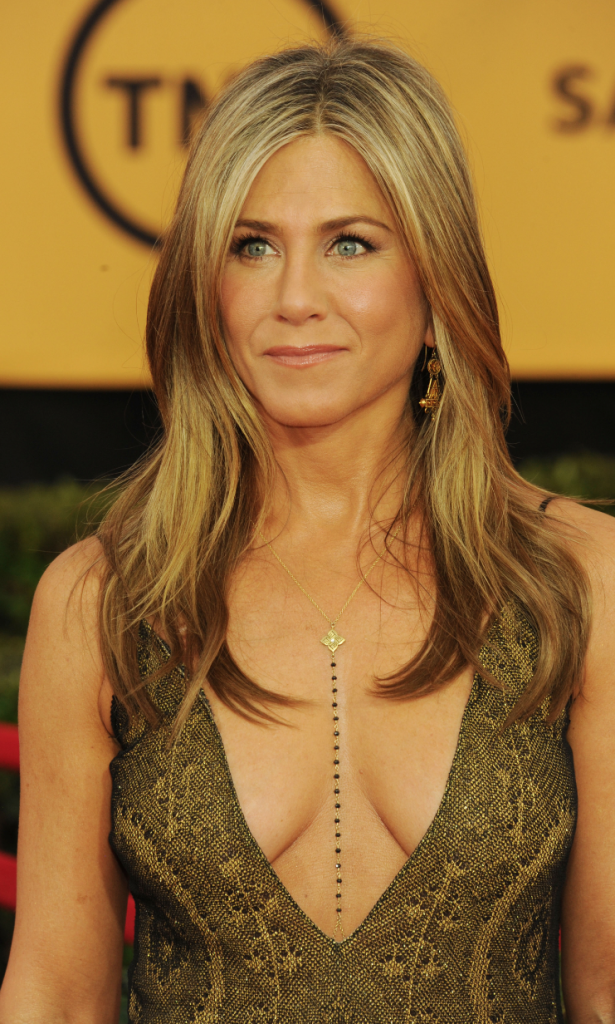 Read More...
This past weekend was the annual "big" jewelry week for anyone in the industry, with a plethora of events ranging from awards and luncheons to black tie galas. I attended the inspiring Diamond Empowerment Fund Good Awards & The Twenty- Four Karat Club's annual banquet. Read more!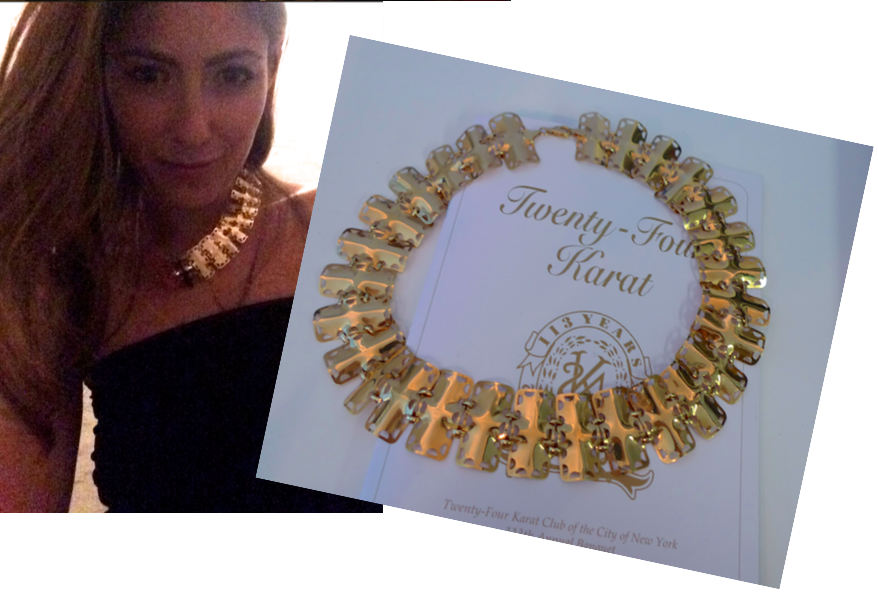 Read More...
TAO has made its way downtown and opened its doors with a bang based on last Saturday night's grand-opening party. Celebrities, restaurateurs, and TAO group family & friends previewed the new massive space underneath the Maritime Hotel that features a club next door. As you leave 9th Avenue and enter the door to the restaurant you are taken down a long hall and made to feel as though you have just entered an Asian Dynasty's Palace. With the invitation stating "black tie festive," gold was the perfect yin to this events yang.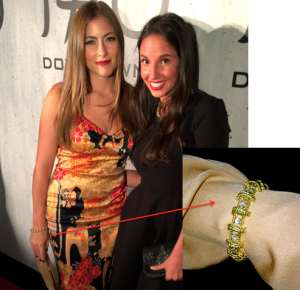 Read More...
The epitome of Parisian Chic, Carine appears to effortlessly put together "it" styles
and enjoys pairing her selections with gold jewelry. Click the link to read more!
.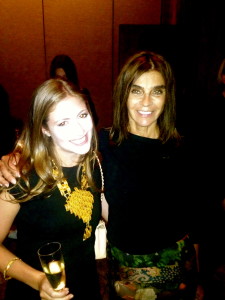 Read More...
When I had told my friends that I was going to a burlesque show, they were at a loss for words. Unsure of how to explain what I was getting myself into I decided to go ahead and give it a go and report back. My initial thoughts on what to expect did not even begin or prepare me for the stir of emotion, the build up, and the art of this burlesque show….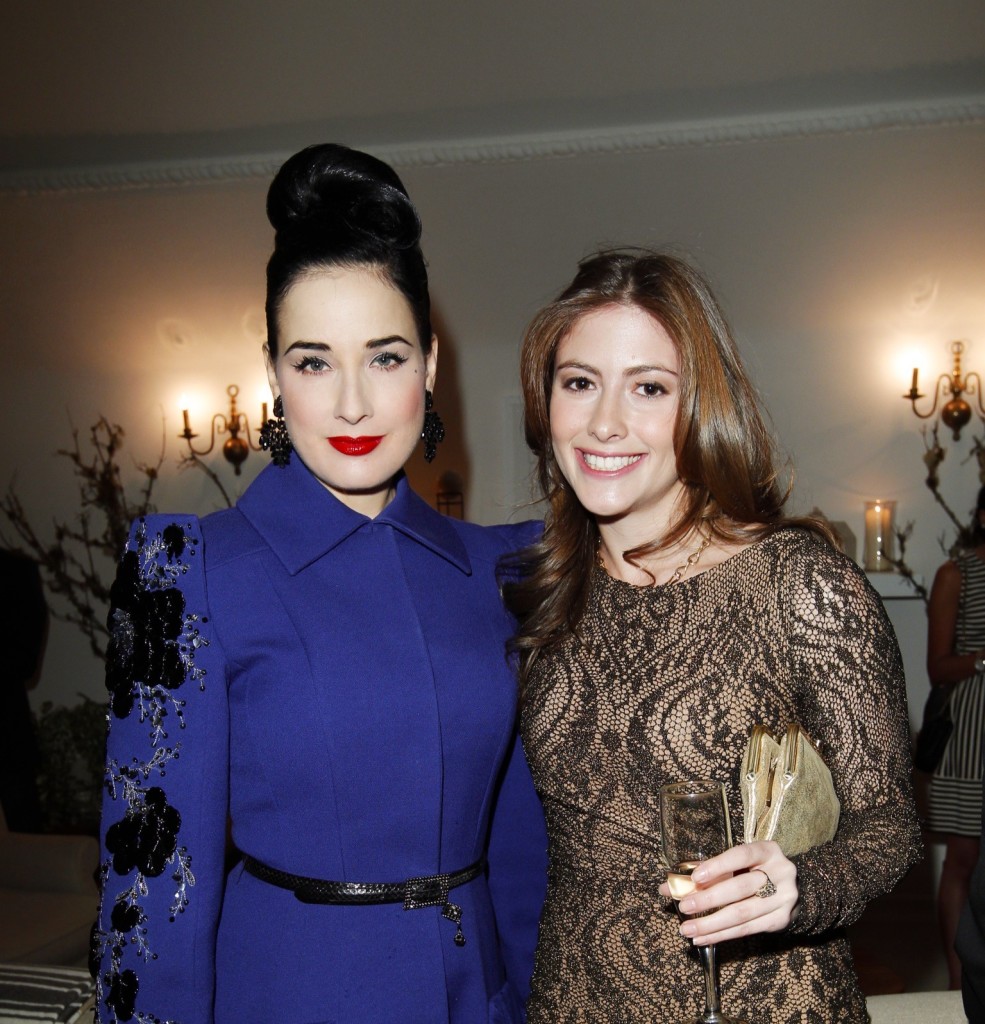 Read More...
The Goldgirl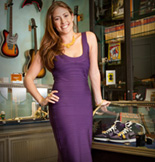 Lauren Kaminsky- aka The Gold Girl is a young entrepreneur in Manhattan. Working in her father's pawnshop is anything but ordinary and each day leads to something new. Passionate about the gold items that come her way, Lauren shares them and her daily excursions with us on this blog.