PawnOnTheCobb is the social media outlet used by GoldGirl to express and share her unique work environment and love for culinary excursions, because nothing is better than good food, wine, and all things gold.

Browsing articles in " Cameo Jewelry "
Cozy sweaters, ski slopes, chunky gold jewelry, and hot chocolate are a few things that make winter in NYC bearable. Whether I am visiting a ski resort and at après ski, or trekking through the winter storms on the streets of New York City, I find my gold jewelry to be a second skin to me, just like my long-­‐johns and Vince sweaters. My key winter accessory advice is go big with gold and layer what you can.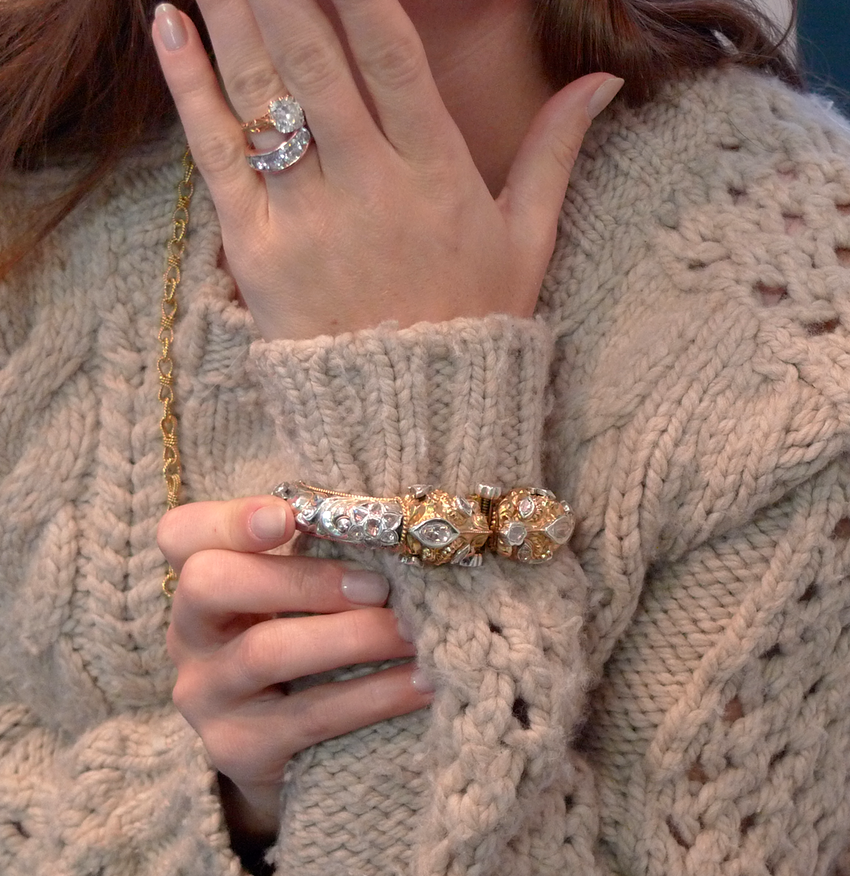 Read More...
A treasure hunt of gold jewelry is one to never turn down. Therefore, the antique watch and jewelry show is a great way to view vendors who collect and sell their vintage jewelry. This show travels around and can be seen in NYC next July. I attended the latest show in Las Vegas during jewelry week. It can get a bit overwhelming, so here are my tips if you ever plan to check a vintage jewelry show out
Read More...
When working with vintage and antique jewelry, it is a given that a cameo, or a piece with a portrait will come into the mix every so often. I am always fascinated by these works of art, which are typically handmade out of a seashell, coin, or agate, and are then faceted into gold. Most that I have seen are rarely alike, adding to the element of surprise.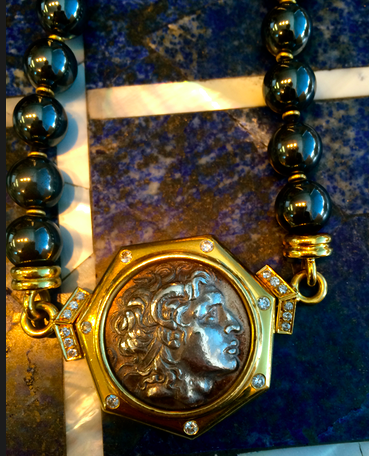 Read More...
The Goldgirl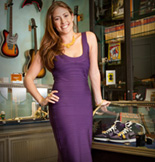 Lauren Kaminsky- aka The Gold Girl is a young entrepreneur in Manhattan. Working in her father's pawnshop is anything but ordinary and each day leads to something new. Passionate about the gold items that come her way, Lauren shares them and her daily excursions with us on this blog.