PawnOnTheCobb is the social media outlet used by GoldGirl to express and share her unique work environment and love for culinary excursions, because nothing is better than good food, wine, and all things gold.

Browsing articles in " A day in the life "
For my next post I wanted to feature one my favorite LA based jewelry designers and personal friends Tania and Ladan Shayan of Shay Jewelry. Over the years, I've featured some special pieces from their collections in the stores I curate and they're always a huge hit so I decided to sit down with them and see what makes them tick.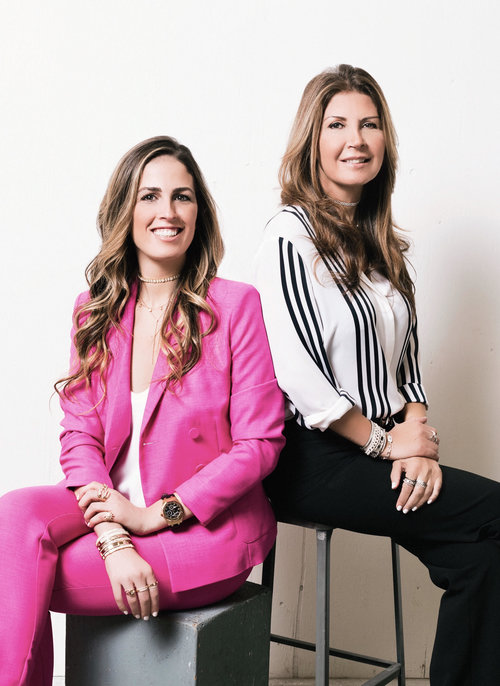 Read More...
It's been a while since I've had the opportunity to blog, and while I wish I could log-in more often it's because I've been kept very busy opening my latest outpost in Hollywood! Through my partnership with the Tao Group, the Beauty & Essex Pawnshop has now opened its 3rd outpost.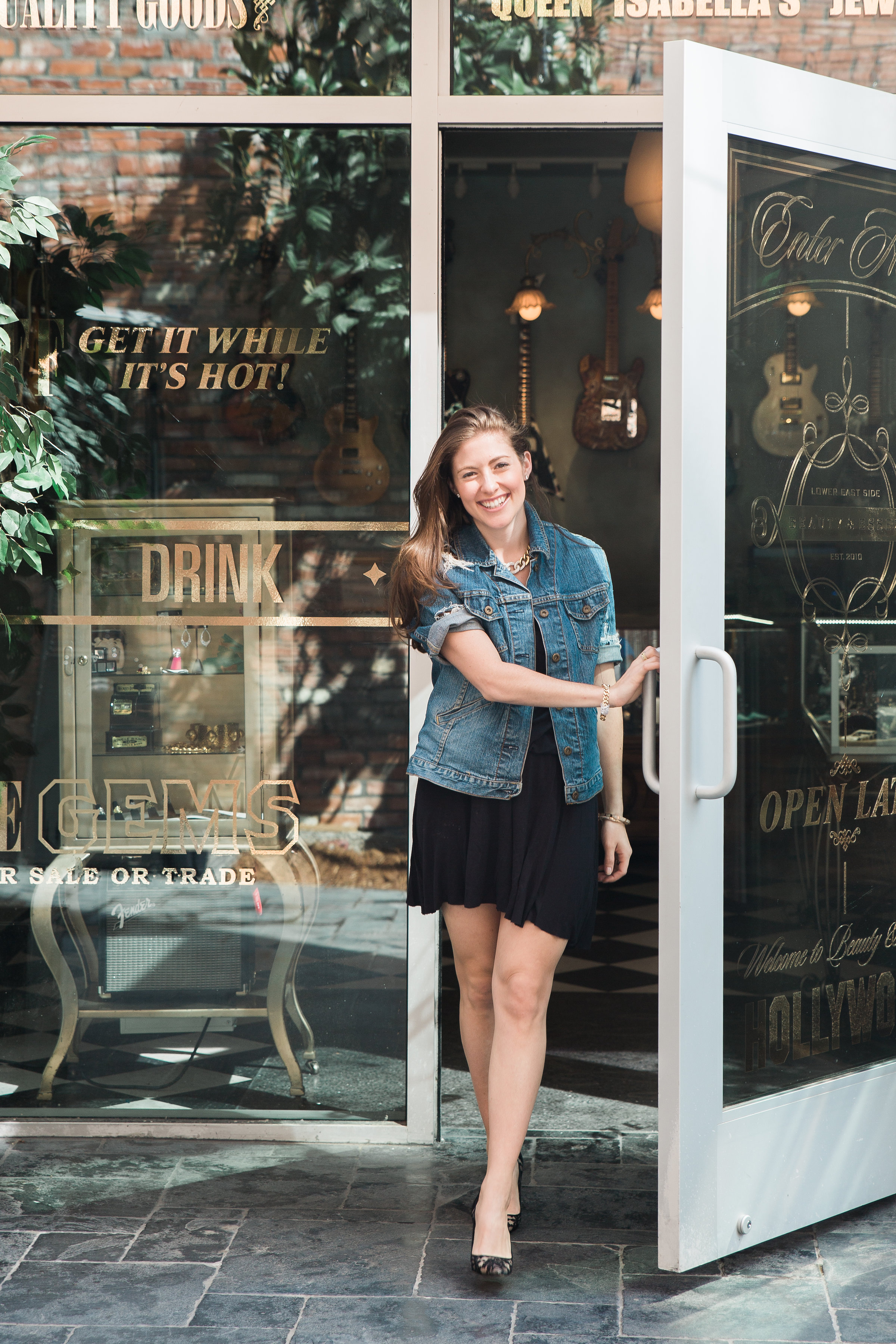 Read More...
Born into this business from day 1 it was my dad who trained me how to appraise items, while my mom handled teaching me how to appreciate and wear jewelry. It's been a crazy ride in pawn-world since I've graduated college but I've come to realize that the history of pawnshops in New York City mainly belongs to my family and a few close work colleagues of mine that are still in the business. Therefore, gathering and sharing my family's pawn history is going to be a big focus of mine in the next few months. Check out a few vintage pictures from my Grandpa's first few years at work —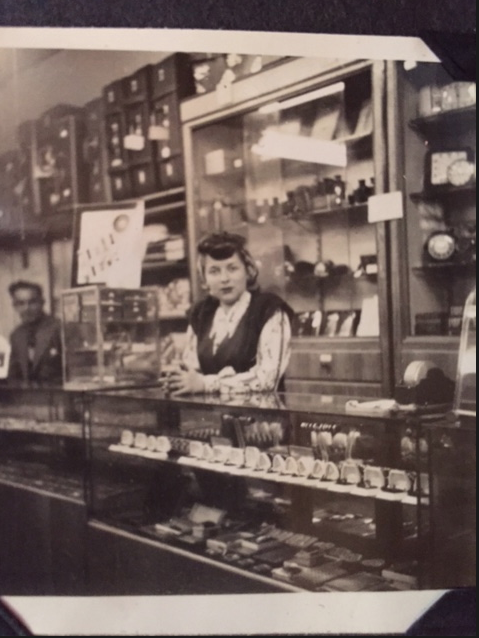 Read More...
In a marketplace full of every fake item you can imagine, from Rolexes to Celine bags, it is no wonder that this Asian-world understands the value of a precious metal. For centuries Buddhist temples have been created by pooled funds from the local communities to use gold leaf to decorate vast columns. Buddha's that have outlived wars and destruction were made in the rich gold-tone. Everywhere you turn throughout Bangkok, there most likely is something made of gold. I was in "gold-girl" heaven.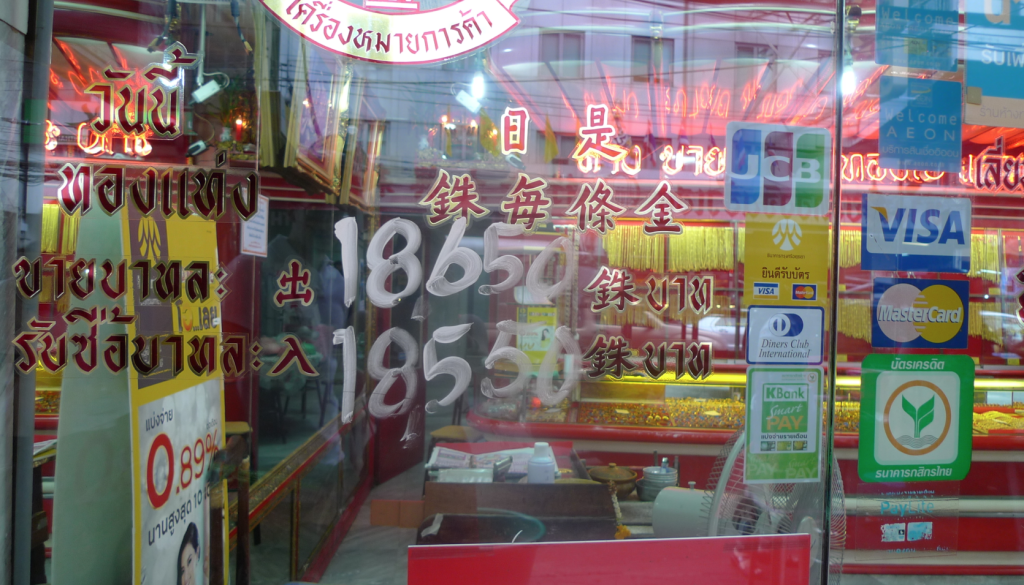 Read More...
There are collectors of all sorts of things and hoarders of all sorts of messes. However, when it comes to charms I am a little bit of both. I collect in the sense that, if I come across a charm that I absolutely need to have, consider it mine… for my collection. I hoard because that piece most likely was thrown in a box and put away for years. Now, I have a bunch of charms in a box for my collection and they are finally making their debut.
Next week Beauty & Essex Pawnshop will be launching a charm bracelet bar featuring all of the charms that I have had in my collection. Diners, patrons, and passersby can stop in and make a fully customizable beaded charm bracelet with all gold charms.
Check this out for some of my favorites.
Read More...
In its latest issue, Glamour magazine features an article written by The Man Repeller aka Leandra Medine. She discusses the ever-growing prevalence of workout clothes seen everywhere… except the gym. Medine questions if these wearers are actually working out or just wearing the latest Adidas x Stella McCartney collab as everyday fashion. And why shouldn't they?
Read More...
For a new twist on fall fashion, I tried incorporating the latest fall color – blush – with the best in current vintage yellow gold jewelry. Fall is a favorite season of mine, and typically goes hand in hand with autumn browns and deep burgundy shades, which all complement yellow gold very well. This season I challenge you to do the same and mix it up. Hold on to your pastel wardrobe for as long as you can and always add some gold to bring out the best of this season's soft airy light pink hue.
See the link for my picks of this season's blush with gold pieces.
Read More...
At an undisclosed location, I was recently privy to handling the jewelry at LoveGold's Fall fashion shoot. For those who are unfamiliar with what it is like on set, each aspect needs to be absolutely perfect in order to result in the ideal finished product. From the manicure to the angle, direction, and style – each function has an "expert: that works his or her own craft. This creates a seamless interaction and allows the gold jewelry and couture fashion to look their best in photographs.
Read More...
When originally trying to envision the perfect ensemble for a day at the races, images of "old money" immediately come to mind. For example, ladies wearing large brimmed hats, white gloves, below the knee dresses, and pearls all fit the stereotype. However, we are no longer stuck in the 80's and while horse race fashion still maintains its elegance, the style could use an update. A great way to look the part, but also infuse a modern touch is to play with equestrian style using jewelry.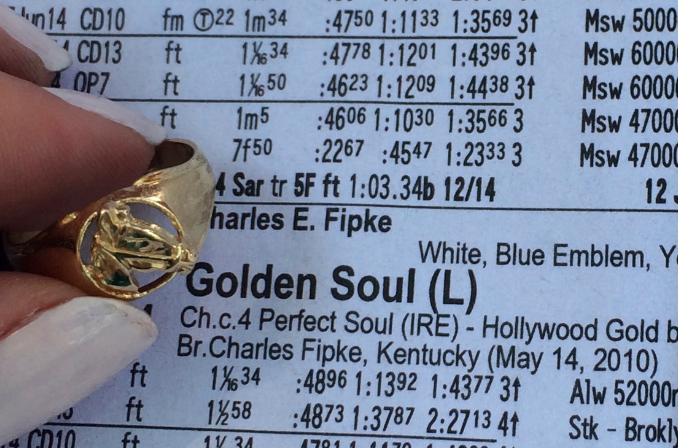 Read More...
In my opinion, an ideal summer weekend in New York City consists of either two things- a rooftop BBQ in the city or an escape outside the concrete jungle. Luckily for me, this weekend I was able to experience the best of both worlds. Among my weekend travels, not only was I surrounded by great company, I also spotted some perfect summer jewelry. Check out some of the highlights at the link:
Read More...
The Goldgirl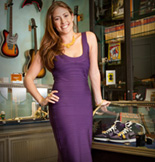 Lauren Kaminsky- aka The Gold Girl is a young entrepreneur in Manhattan. Working in her father's pawnshop is anything but ordinary and each day leads to something new. Passionate about the gold items that come her way, Lauren shares them and her daily excursions with us on this blog.