For my next post I wanted to feature one my favorite LA based jewelry designers and personal friends Tania and Ladan of Shay Jewelry. Over the years, I've featured some special pieces from their collections in the stores I curate and they're always a huge hit so I decided to sit down with them and see what makes them tick.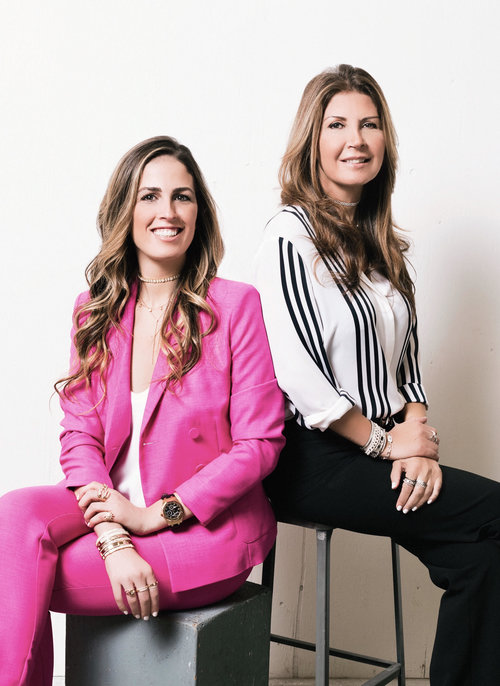 Ladan and Tania Shayan
How long have you been designing Jewelry for and where did the idea of starting a business together come from?
Tania: Over a decade now. I made bracelets in high school. I wore them and happened to catch the attention of a couple boutiques at the time.
Ladan: I was in the jewelry business before I had kids. I paused to raise them. Once Tania began to making her bracelets it just made sense to press play and go into business together.
How do your individual styles influence the pieces you design?
It's almost like opposites attract. My favorite collection is our Essentials collection because it can be worn everyday. Whereas Ladan likes big statement pieces aka our Heritage collection.
Ultimately, it comes down to us trying on the jewelry in person. It's hard to explain but we I think our designs compliment each other quite well.
Who is the Shay customer you have in mind while designing most pieces?
Our jewelry embraces both the complementary – and opposing – sides of a woman's personality. She knows what she wants and doesn't hesitate for a second to go after it.
You have a huge following on social media…who are some of your favorites to follow? Do you go to social media for inspiration?
We love @Chiara Ferragni, @beautifuldestinations,
@popeyethefoodie, & @netaporter
Aside from the pieces you design, are there other designers that you admire?
Everything Fred Leighton designs is absolutely exquisite.
Being a mother daughter fine jewelry duo, we can imagine there are some beautiful family heirlooms in your personal collections… Is there a favorite? What's the backstory?
A Victorian Diamond Crescent moon that was passed down through the family. It was a piece that Ladan's Mother gave to her at her graduation and then was passed down to me. Later, we changed the pin into a necklace and it is a piece that rarely comes off my neck and has inspired many of our designs and gave me an appreciation and love for antique jewelry. It was my first vintage piece.
What is your personal fav gem stone? Diamond Cut?
Tania: Emerald / Baguette
Ladan: Sapphire / Marquise
Being Los Angeles natives, what are some west coast things that inspire you both?
Tania: LA has pretty incredible street style here. There's not a day that goes by that I don't see a stranger on the streets dressed in a unique style.
Ladan: The architecture is incredible here. So many amazing houses that are beautiful inside and out.
Favorite West Coast phrase or West Coast in one word!
Easy! West Coast Best Coast
We're new to the West Coast… where are your favorite hot spots for foodies, cocktails, and of course shopping locations?
Drinks: Soho House Malibu or Delilah
Food: Catch LA or Toca Madera
Shopping: South Coast Plaza or good ole' Rodeo Drive
Favorite travel destination?
You can never go wrong with Paris France or Ibiza Spain.
If you weren't designing jewelry together what would you both be doing?
Tania: Fashion Stylist – What more could someone want…shopping for a living 😉
Ladan: Sculptor – I love to working with my hands and being able to express myself through materials from the earth. To make something out of nothing.
Tell us about how Shay has evolved from mostly costume jewelry to now fine jewelry?
It's pretty straight forward, costume jewelry is very trendy and apart of the fast fashion industry. Whereas, yes our fine jewelry is trendy but it's also an investment. We enjoy selling fine jewelry more because we know our customers will cherish it forever. Haven't you heard? Diamonds are forever! 😉
What's next for SHAY?
Growing our company as a recognizable fine jewelry house throughout the world!
Looking forward to seeing whats next from Shay…
Check back in for more designer spotlights to come!
-BGG
1 Comment
The Goldgirl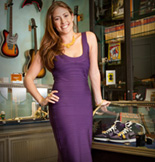 Lauren Kaminsky- aka The Gold Girl is a young entrepreneur in Manhattan. Working in her father's pawnshop is anything but ordinary and each day leads to something new. Passionate about the gold items that come her way, Lauren shares them and her daily excursions with us on this blog.