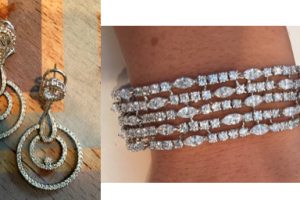 For the past few years the statement necklace has been the IT jewelry accessory.  Key pieces include diamonds, rhinestones, lots of color, and nearly anything glitzy which when added to a simple outfit can totally complete its look. However, watch out necklace, the new "it" piece is officially the statement earring.
As seen everywhere from NYC Fashion Week to the Red Carpet at the Emmy Awards – a simple clean neckline with a bold hanging ear lobe is the way to go!
Here are a few of my favorite looks from this month and how you can pull off a great statement earring with a few vintage gold options that I currently have for sale.
1 Comment
The Goldgirl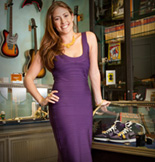 Lauren Kaminsky- aka The Gold Girl is a young entrepreneur in Manhattan. Working in her father's pawnshop is anything but ordinary and each day leads to something new. Passionate about the gold items that come her way, Lauren shares them and her daily excursions with us on this blog.