While jewelry is my passion, being a pawnbroker is my life.. I never thought I would actually say those words!
I can barely remember a family meal growing up or holiday where that days business  at the shop was not being discussed or loan portfolios not being compared.  Similarly, I remember each day before school my dad asking me what the spot price of that day's gold was (as if I would actually know) and now me realizing that he still does the same thing.. except I now know what he's talking about and always can reply the answer.  Born into this business from day 1 it was my dad who trained me how appraise items, while my mom handled teaching me how to appreciate and wear jewelry.  Its been a crazy ride in pawn-world since i've graduated college but I've come to realize that the history of pawnshops in New York City mainly belongs to my family and a few close work colleagues of mine that are still in the business.  Therefore, gathering and sharing my family's pawn history is going to be a big focus of mine in the next few months.  Here are a few vintage pictures from my Grandpa's first few years at work: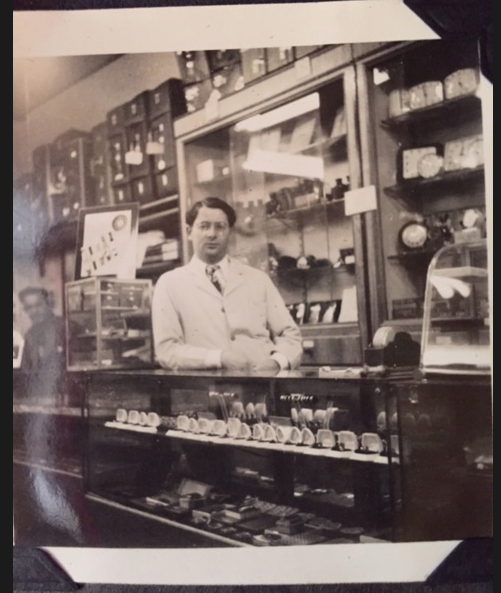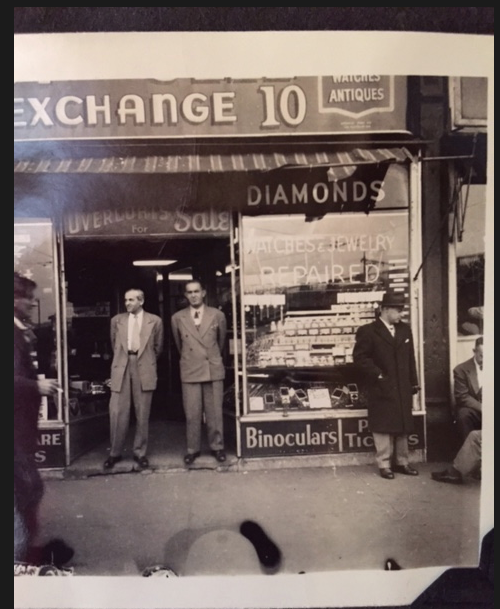 1 Comment
The Goldgirl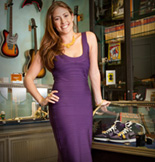 Lauren Kaminsky- aka The Gold Girl is a young entrepreneur in Manhattan. Working in her father's pawnshop is anything but ordinary and each day leads to something new. Passionate about the gold items that come her way, Lauren shares them and her daily excursions with us on this blog.