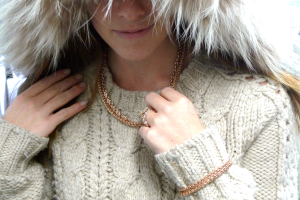 Cozy sweaters, ski slopes, chunky gold jewelry, and hot chocolate are a few things that make winter in NYC bearable. Whether I am visiting a ski resort and at après ski, or trekking through the winter storms on the streets of New York City, I find my gold jewelry to be a second skin to me, just like my long-­‐johns and Vince sweaters. My key winter accessory advice is go big with gold and layer what you can.
A great way to match your heavy knits with jewelry is by layering to add a bigger effect. Since light necklaces and bracelets can get hidden or lost in the sea of clothing, adding depth with gold necklaces and bracelets over your sweaters is a great look. Here I have pairs of two vintage rose gold bracelets and necklaces I put on before braving the cold.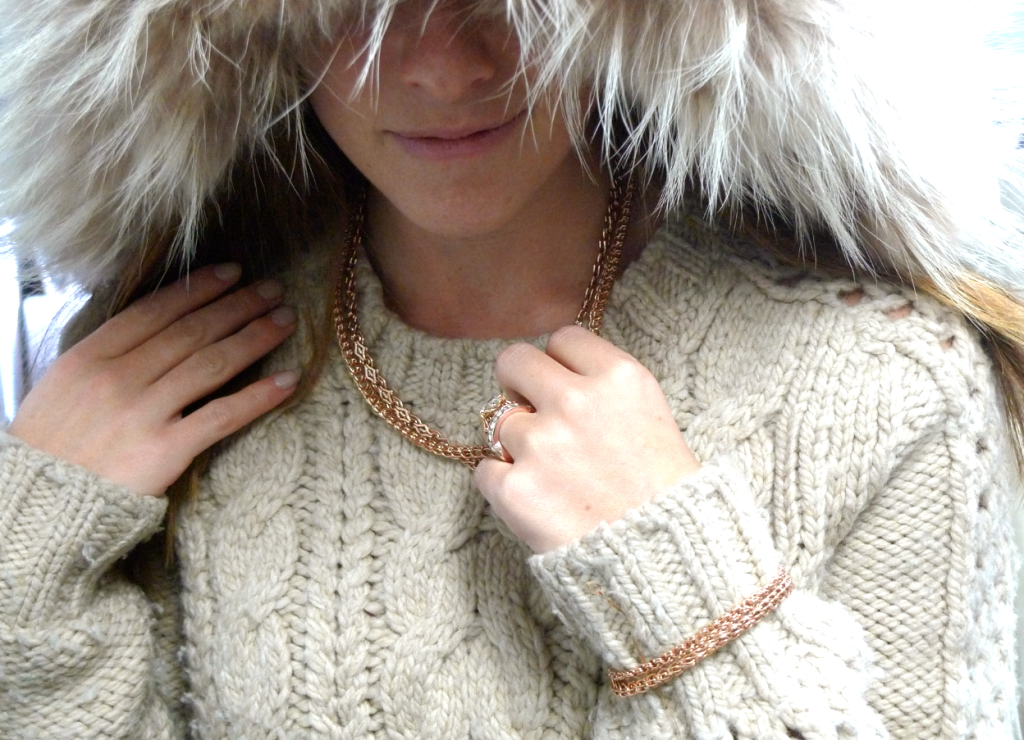 Earrings are always a great way to add a pop of color underneath layers of scarves and hats. I love these vintage but modern looking gemstone drop earrings.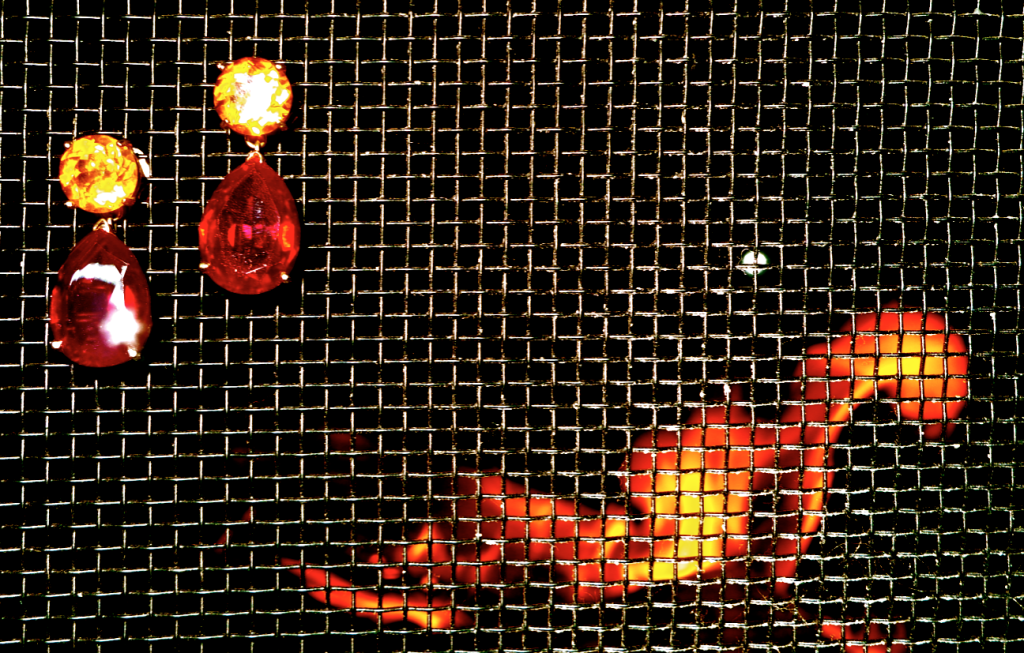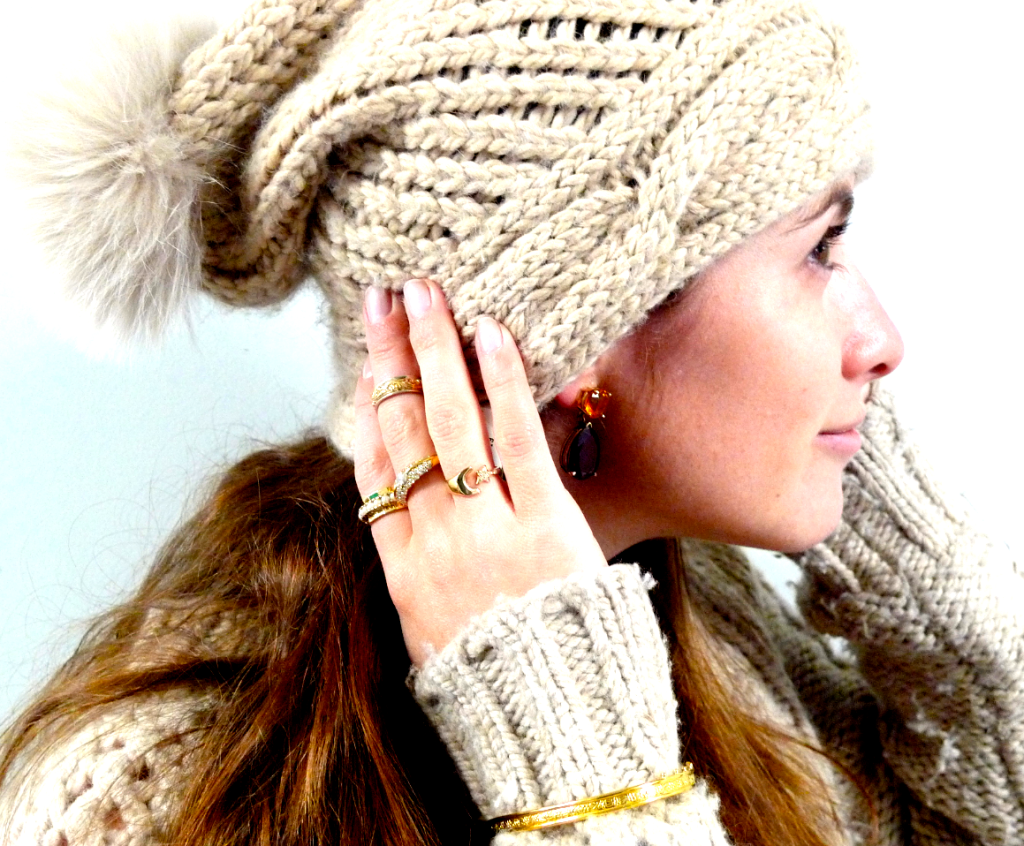 Assorted gold rings, the gemstone earrings featured above, and a vintage cameo bangle bracelet all were worn to create the perfect winter with gold ensemble.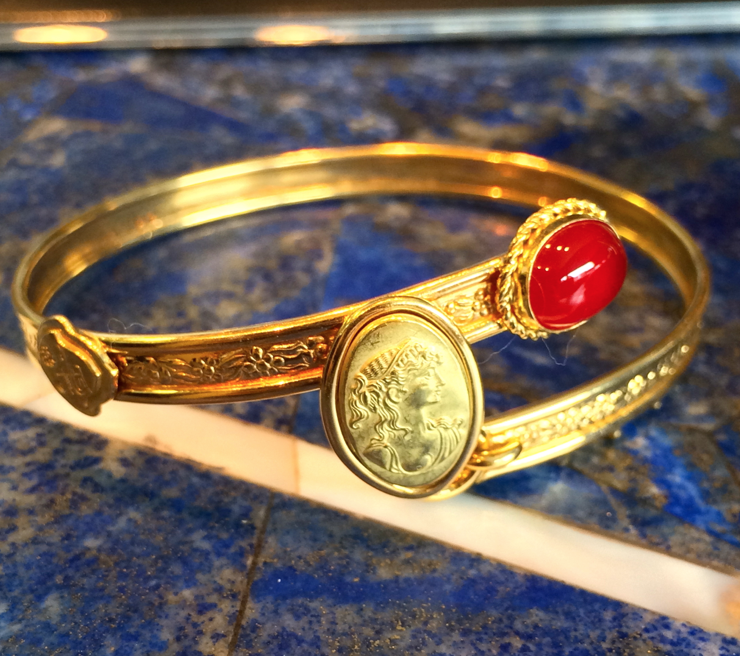 This 18kt Italian-­‐style cameo bangle bracelet features a red cabochon and is stretchy, which is perfect for wearing over the sleeves of a sweater.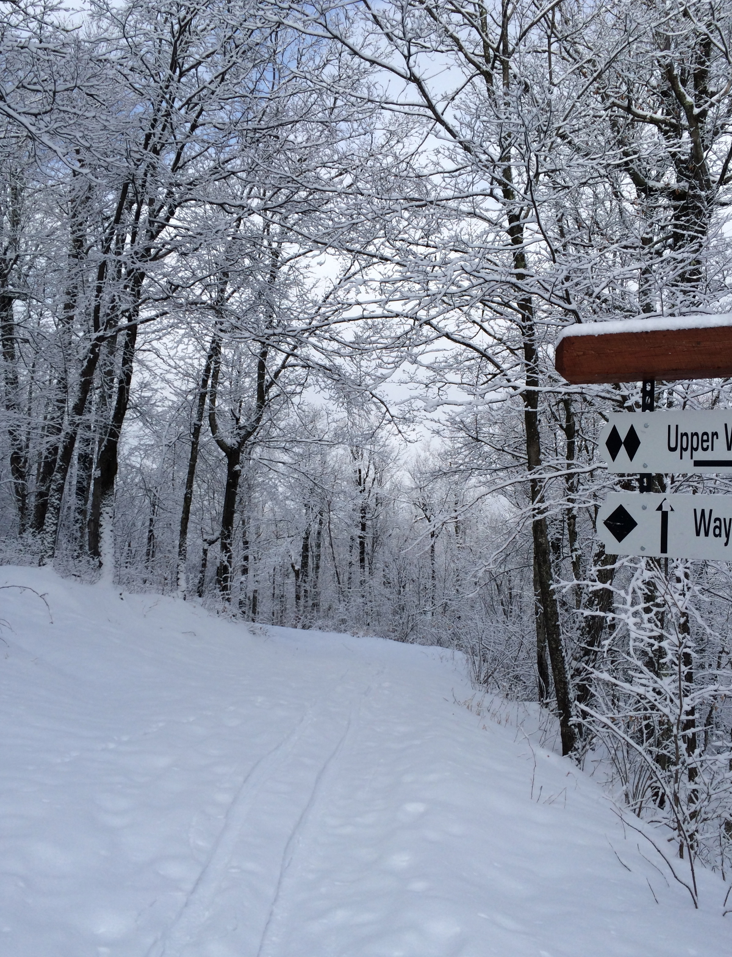 Another great winter statement piece is this vintage eastern European bracelet with rough-­‐cut diamonds and 18kt gold. Being two-­‐tone with intricate carvings, it is nearly impossible to lose view of it even when wearing the largest coziest -­‐sized sweaters.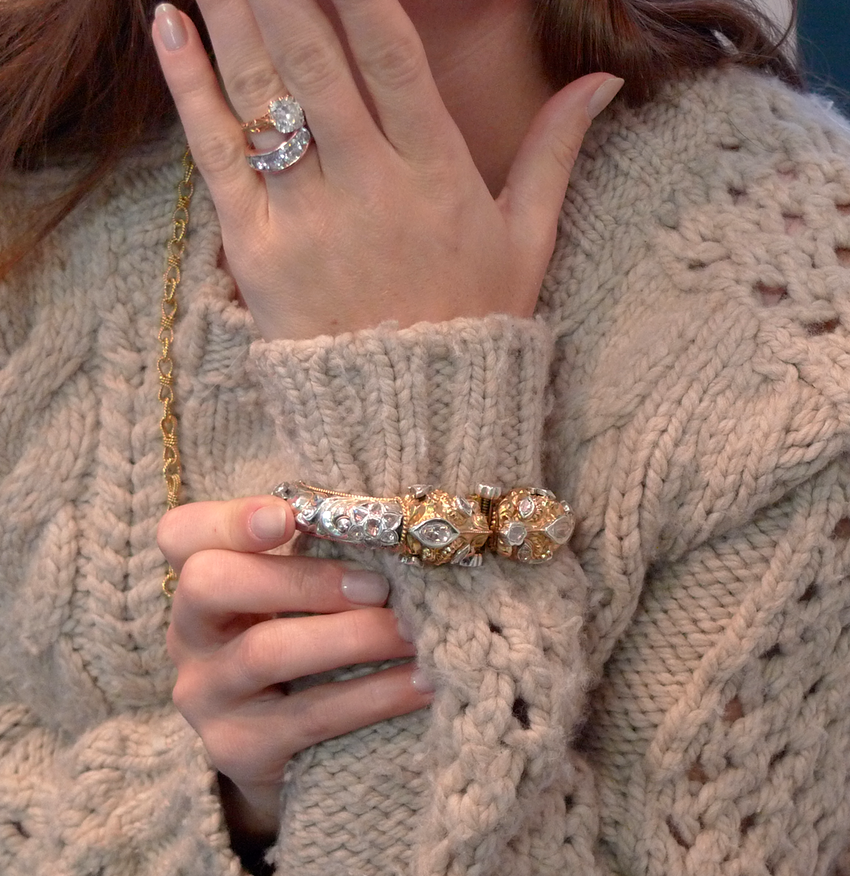 This post was brought to you in collaboration with LoveGold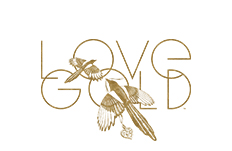 1 Comment
The Goldgirl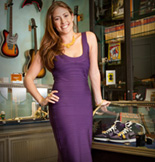 Lauren Kaminsky- aka The Gold Girl is a young entrepreneur in Manhattan. Working in her father's pawnshop is anything but ordinary and each day leads to something new. Passionate about the gold items that come her way, Lauren shares them and her daily excursions with us on this blog.