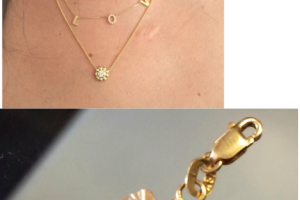 From firsthand experience as a bride-­to­‐be I can tell you that no one discloses all of the expected outfits and accessories you need over the course of your engagement. It all starts with what to wear to your engagement party, followed by bridal shower, bridesmaids luncheon, etc. Not one to obsess over clothing (jewelry is always more my thing) I found it fun to incorporate special gold accessories leading up to the big day. Here is some inspiration, along with ideas from esteemed jewelry designers such as Fred Leighton & Cartier, along with newer designers Marli & Sutra.
Engagement Party
No matter how big or small you plan on doing all of the events leading up to the big day, my biggest piece of advice is to keep it simple and classic. It's a known fact that prints and busy colors don't photograph as well, so stick to white, off-­‐white, pinks, blues, etc. Whatever you think looks best on you! While searching for my dress, I felt Rebecca Taylor had the best options, perfect pretty, dainty dresses that pair great with jewelry. See below for what I wore and similar inspiration:
I wore vintage gold bangles, similar to these rose gold ones by Marli, which are great to wear with everything.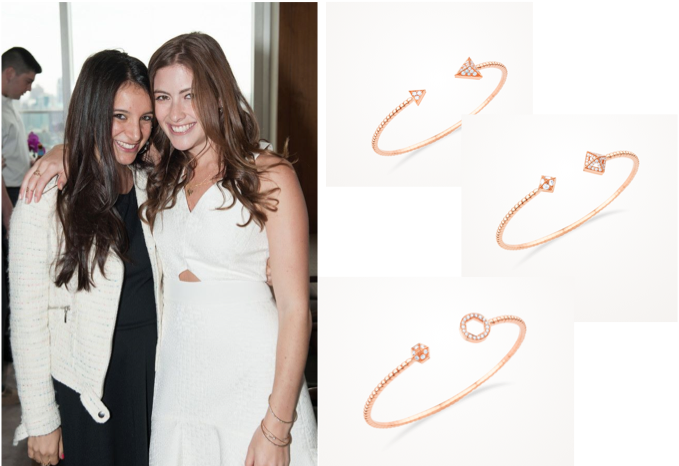 This dress, from Rebecca Taylor's latest collection, is the perfect wispy and romantic option. This would go perfect with these Victorian 18kt gold earrings from Fred Leighton.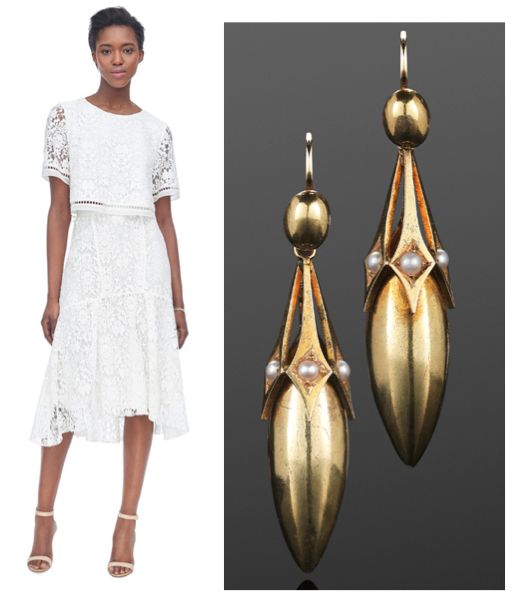 Bridesmaids Gifts
As a small token of your appreciation it is customary to give a little gift. I chose to design something special in 14kt gold for my Bridesmaids to hold onto as a memory of my big day.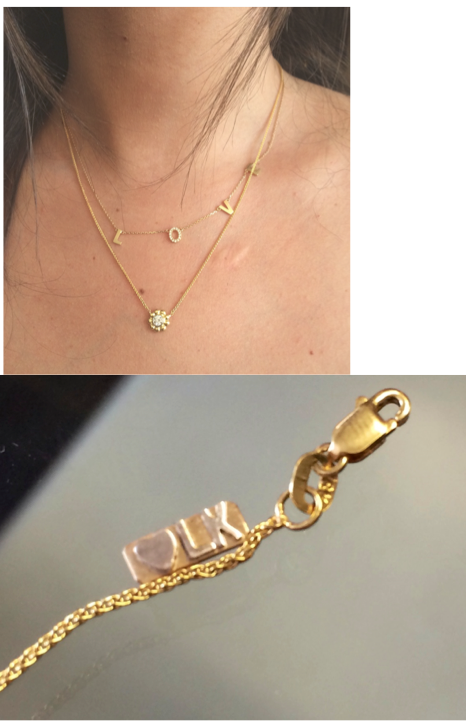 The Bridal Shower
A party thrown for you by either your family or close friends is the perfect excuse for a lady-­‐like ensemble. For my shower I wore the below with my staple 18kt Ippolita necklace. Here is a similar option of dress by Catherine Deane on ShopBop paired with gorgeous 18kt rose gold earrings by Sutra Jewelry.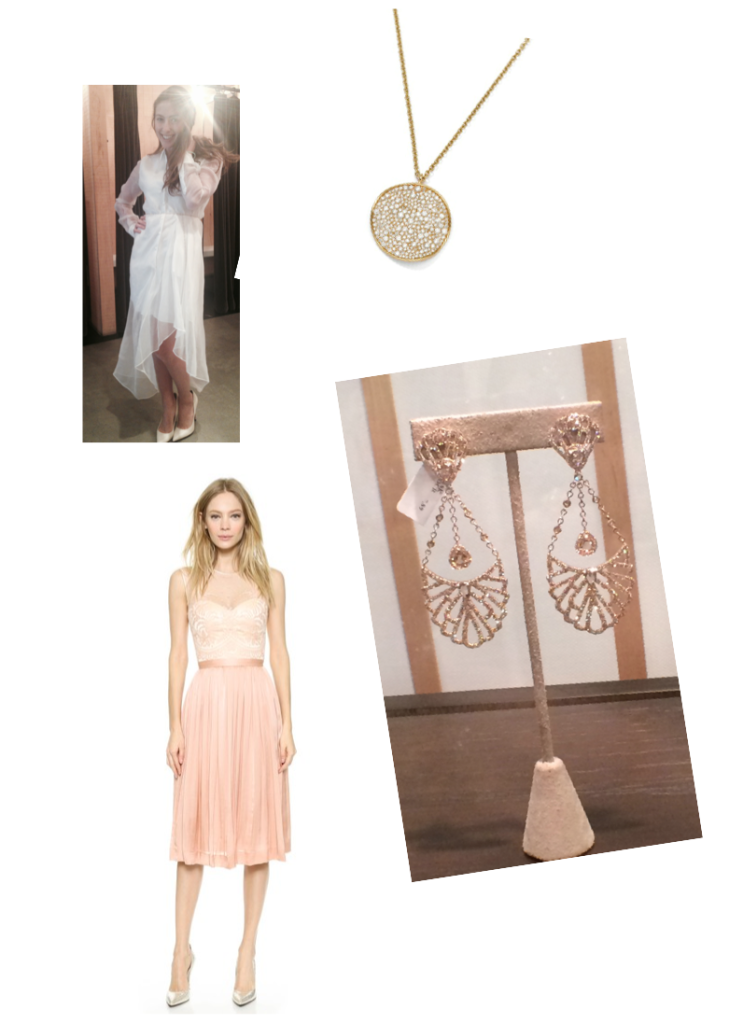 The Big DAY!
I can't disclose much information since mine has not happened yet (just 1 more day to go!) but check back in 2015 for all my wedding day updates!
This post was brought to you in collaboration with LoveGold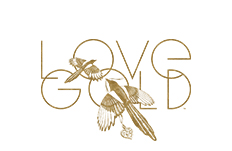 1 Comment
The Goldgirl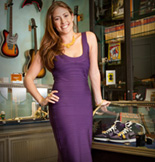 Lauren Kaminsky- aka The Gold Girl is a young entrepreneur in Manhattan. Working in her father's pawnshop is anything but ordinary and each day leads to something new. Passionate about the gold items that come her way, Lauren shares them and her daily excursions with us on this blog.