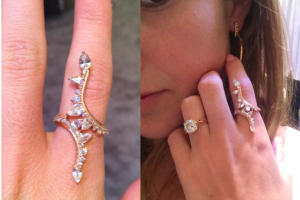 As the holidays are quickly approaching it is always a good idea to gift items that will not only sparkle and shine but will also retain value for many years to come (she wants jewelry, duh!). With so many great jewelry designers out there, it is hard to go wrong with a jewelry gift, however, navigating through to find what is best for that special someone is what I am here to help with! Here are a few of my favorite pieces that would be great gifts for her, check back next week for gifts for him.
Best for stacks:
Jewelry that can be added on to for special occasions are a great way to either contribute to a collection that already exists, or began building one. Bracelets or rings are a great place to start.
Bracelets below by Kismet, are great for stacking since they are lightweight, tubular, and can be mixed up with different designs.
Best in gemstone earrings
: Slane Jewelry. You could never go wrong or have too many colors. Here is a selection of 18kt gold earrings made by Slane. Perfect to dress up any outfit or wear out to the many holiday parties coming up.
Most Unique Wearable Pieces:  
I am always torn with the dilemma on how to wear cool and unique jewelry so that it fits in with my everyday wardrobe. Then came along Pamela Huizenga. She is creating jewelry with unique one of kind gemstones and using them in ways that are versatile, and wearable. I love this necklace made in 18kt gold and would wear it everyday if I had it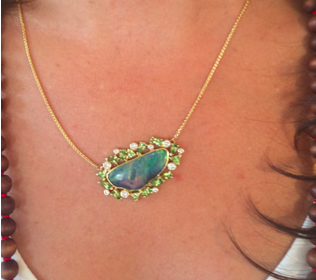 Best Trend-Setting jewelry:
I love the playfulness and relevancy of Allison Lou jewelry. This NYC designer is spot on with comical emoticons, hashtags, and characters.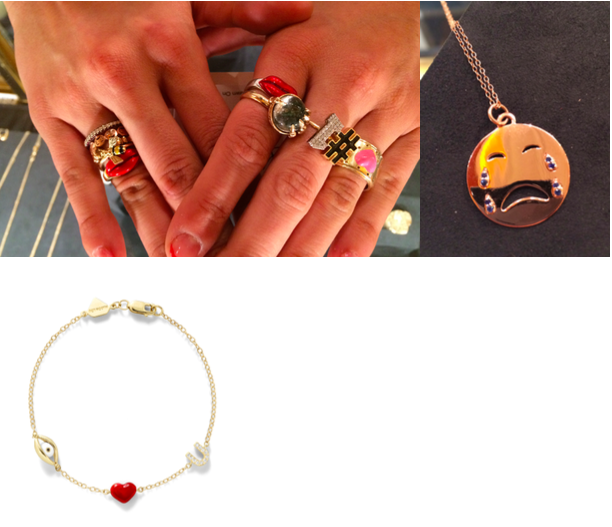 Best Dressed Up Classics: Fernando Jorge twists up classics for special nights out, like this gorgeous cocktail ring & earrings.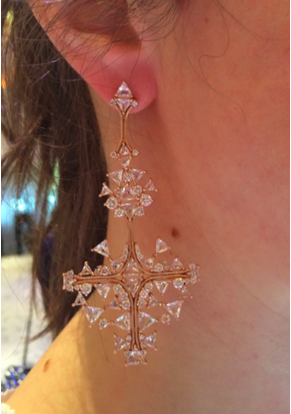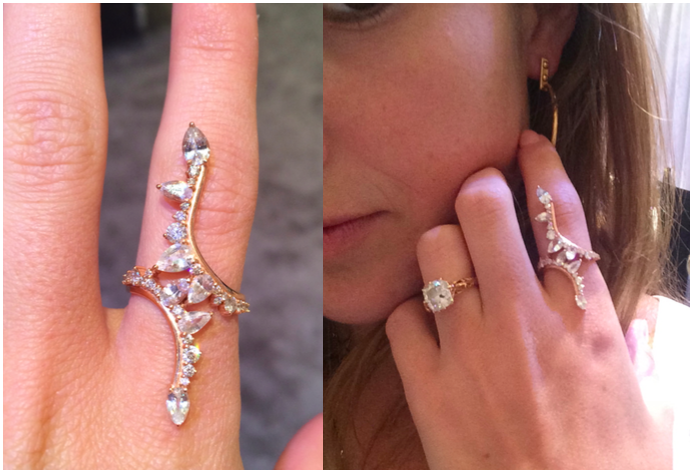 Best for the adventure seeker:
With my honeymoon to Thailand coming up, elephants are definitely on my mind. Therefore, pieces like this Buddha Mama hand-chain and Wendy Brandes' pink elephant ring are a tie in this category.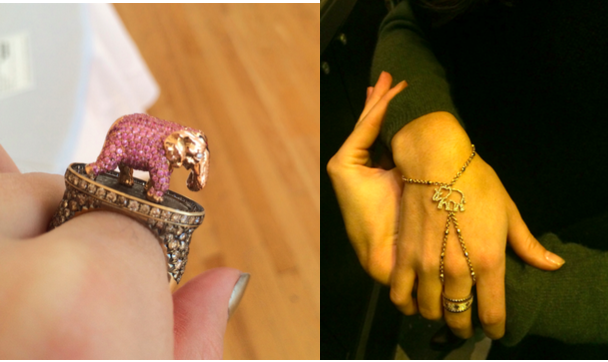 This post was brought to you in collaboration with 
LoveGold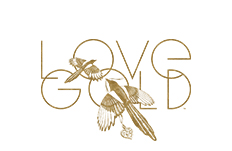 Check back next week for The Ultimate Wishlist: For Him!
2 Comments
The Goldgirl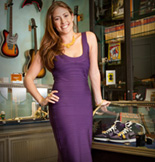 Lauren Kaminsky- aka The Gold Girl is a young entrepreneur in Manhattan. Working in her father's pawnshop is anything but ordinary and each day leads to something new. Passionate about the gold items that come her way, Lauren shares them and her daily excursions with us on this blog.