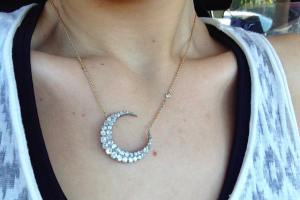 I was once told that "you can tell a lot about a woman just by taking a look into her jewelry box." Only really ever seeing a family member's or close friend's jewelry box, I immediately imagined peering into a strangers' and fantasizing about what I would find.  It seemed so wrong, but what could I discover about this new person? Would I find mementos from celebrations, charms from places travelled, pieces referring to children or even grandchildren, or maybe even more refined pieces with serious wow factors that symbolize special occasions or nights out.  Either way, a woman's jewelry box holds her most prized possessions. As a special feature focusing on pieces of jewelry with sentimental value, I am showcasing women within the fine- jewelry industry that have a story about their favorite staple piece that represents a future heirloom with sentimental value.
Sally Morrison
An incredibly inspiring woman who has worked within the fine jewelry industry for years holds close to her heart a charm that was given to her as a gift when her son was born. I absolutely love this idea so I researched a modern day version of it online where you can either send your baby's footprints from the hospital records to be sized onto a gold charm or have it done yourself in jewelers wax to be converted into a gold charm. A keepsake she's held onto for years.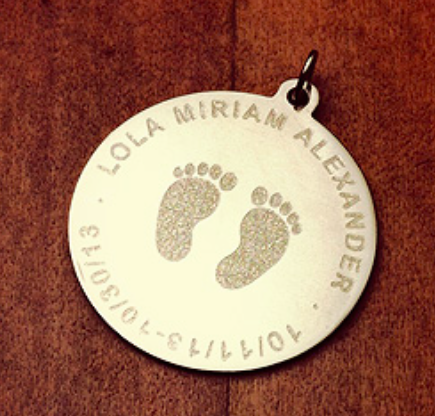 Suzanne Kalan
Suzanne's work has become synonymous with fine jewelry, as her pieces have a serious wow factor of baguette diamonds mixed with rose and yellow gold. With gold as her inspiration and her daughter, Patile, now by her side, Kalan holds onto and looks forward to passing down her award winning Fireworks ring, which continues to enlighten and inspire her on a daily basis.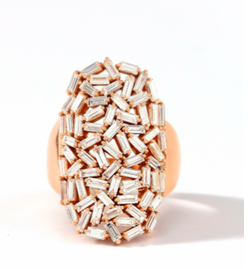 Nancy Badia – Buddha Mama
Right on Buddha Mama's desk is her most treasured charm bracelet. Designed many years ago from charms that she had collected, this gold bracelet is where her love for jewelry first began. Now, she keeps it close to her new work as inspiration to continue designing and creating pieces for others to hold on to, just as she does to this.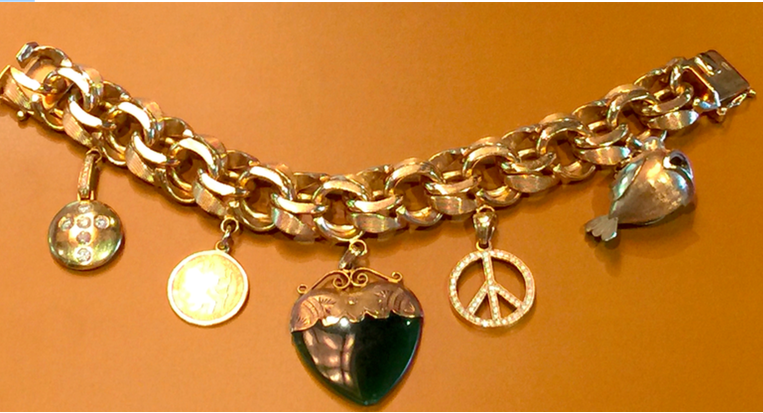 Tanaz Shay – Shay Jewelry
Tanaz, an established jewelry designer based out of Los Angeles, put her own twist on her most treasured piece. This Victorian Moon from the 1800's was added to her own design and is one of the most meaningful pieces to the young designer. She states that the merge between old and new is symbolic of how jewelry transcends and is treasured for centuries. She looks forward to one day sharing this piece with her future children.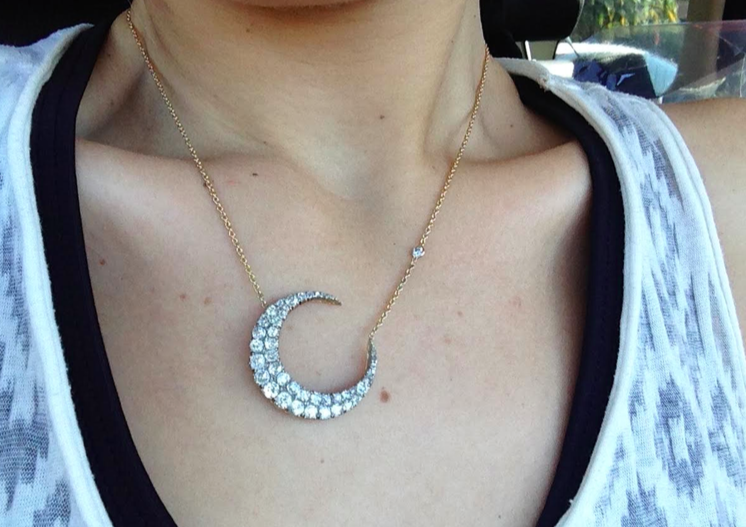 This post was brought to you in collaboration with LoveGold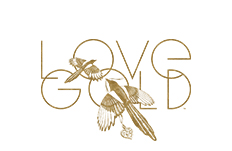 The Goldgirl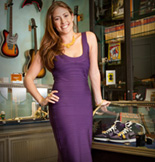 Lauren Kaminsky- aka The Gold Girl is a young entrepreneur in Manhattan. Working in her father's pawnshop is anything but ordinary and each day leads to something new. Passionate about the gold items that come her way, Lauren shares them and her daily excursions with us on this blog.