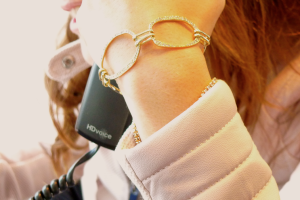 For a new twist on fall fashion, I tried incorporating the latest fall color – blush – with the best in current vintage yellow gold jewelry.   Fall is a favorite season of mine, and typically goes hand in hand with autumn browns and deep burgundy shades, which all complement yellow gold very well. This season I challenge you to do the same and mix it up.  Hold on to your pastel wardrobe for as long as you can and always add some gold to bring out the best of this season's soft airy light pink hue.
See below for my picks of this season's blush with gold pieces.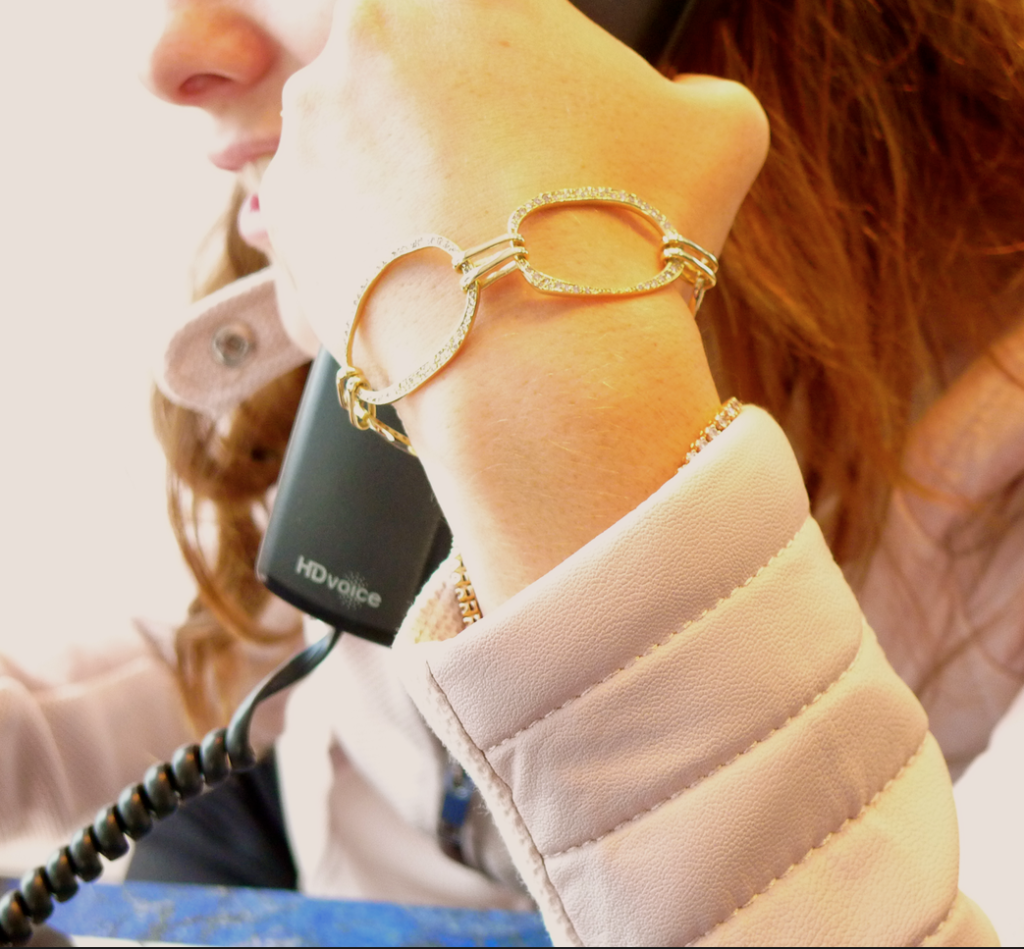 18kt Gold Ippolita Bracelet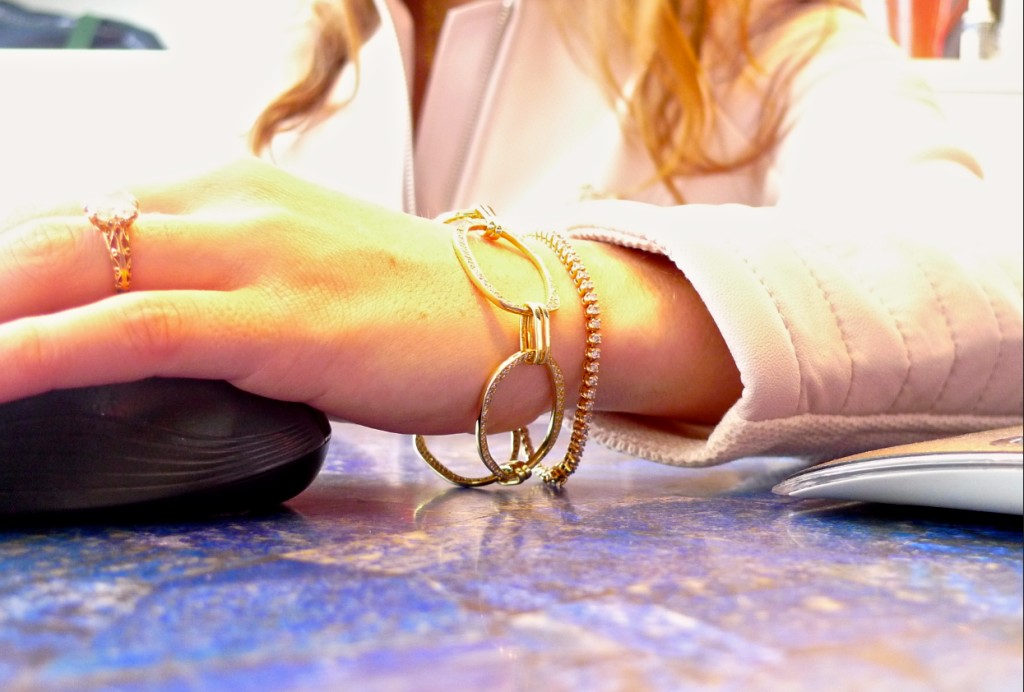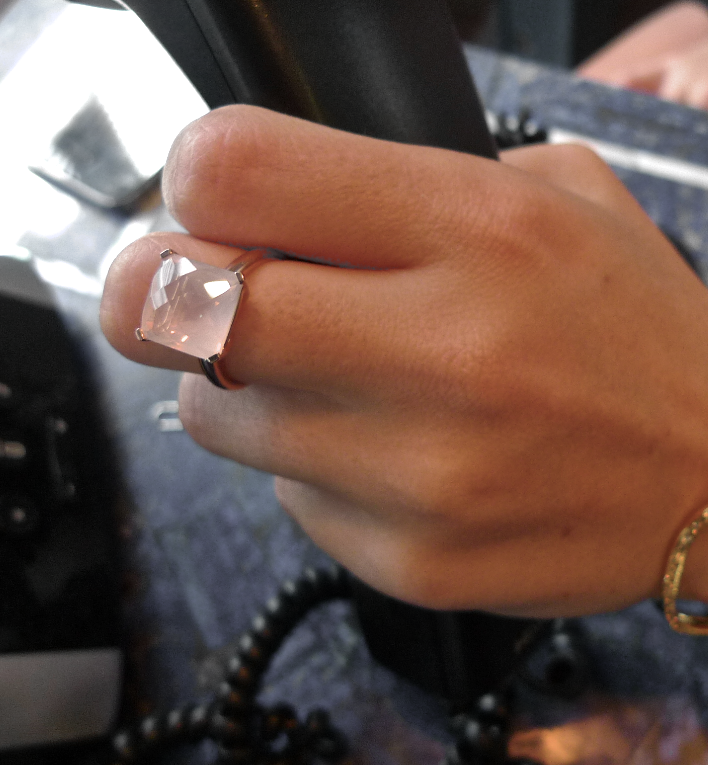 14kt with Rose Quartz Stone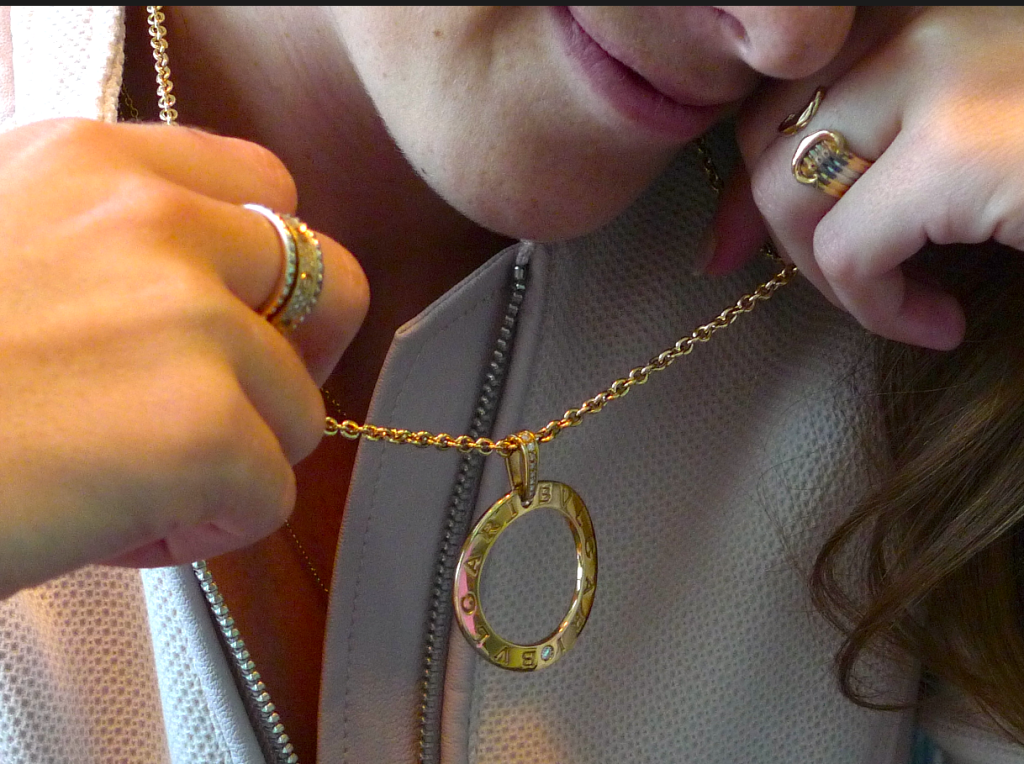 18kt gold Bvlgari necklace with gold rings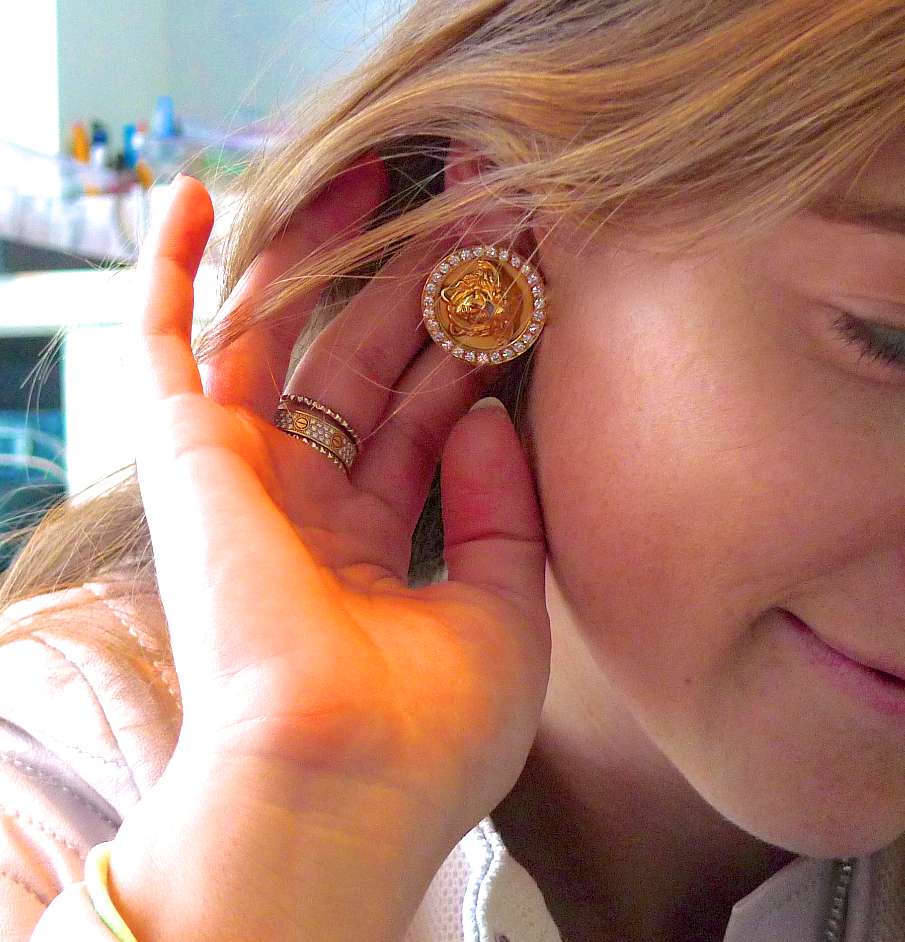 18kt Gold Versace Earrings with Diamonds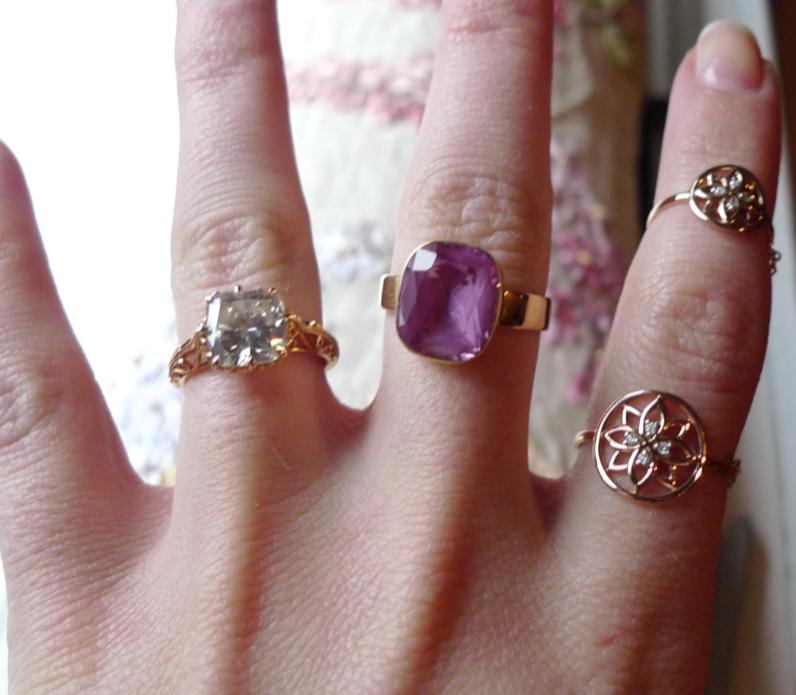 Center ring: Vintage 14kt ring with amethyst stone
Right:  Buddha Mama 18kt rose gold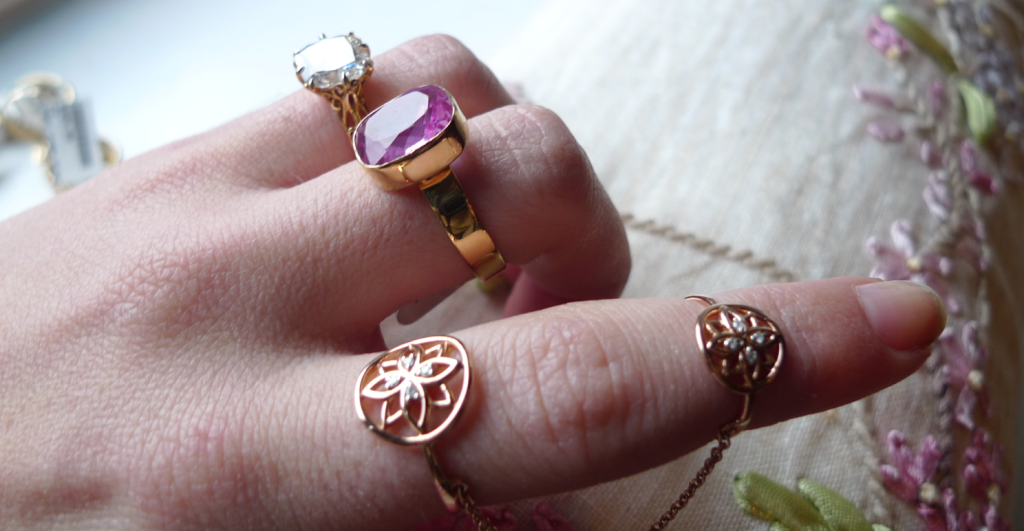 This post was brought to you in collaboration with  LoveGold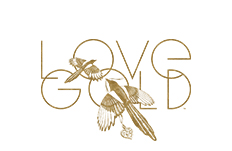 The Goldgirl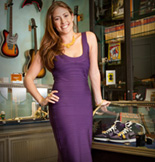 Lauren Kaminsky- aka The Gold Girl is a young entrepreneur in Manhattan. Working in her father's pawnshop is anything but ordinary and each day leads to something new. Passionate about the gold items that come her way, Lauren shares them and her daily excursions with us on this blog.