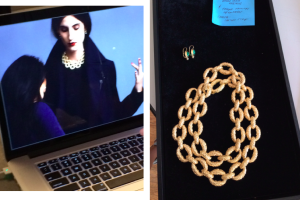 At an undisclosed location, I was recently privy to handling the jewelry at LoveGold's Fall fashion shoot.  For those who are unfamiliar with what it is like on set, each aspect needs to be absolutely perfect in order to result in the ideal finished product.  From the manicure to the angle, direction, and style – each function has an "expert: that works his or her own craft.   This creates a seamless interaction and allows the gold jewelry and couture fashion to look their best in photographs.
Check out the jewelry used and the behind the scenes pictures below:
This post was brought to you in collaboration with LoveGold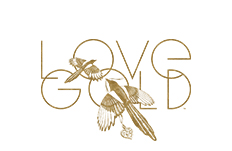 The Goldgirl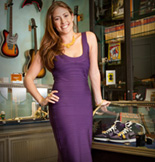 Lauren Kaminsky- aka The Gold Girl is a young entrepreneur in Manhattan. Working in her father's pawnshop is anything but ordinary and each day leads to something new. Passionate about the gold items that come her way, Lauren shares them and her daily excursions with us on this blog.