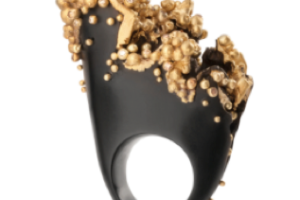 Picture what fresh rain droplets look like when they have just fallen on a big green leaf. Now imagine what that would look like if the rain were replaced with droplets of 18kt gold and the leaf was a rare jet-­‐black fossil over a million years old. This ingenuity is why creative designer, Jacqueline Cullen, is making fascinating fine jewelry & explains why her line nearly sold out on Net-a-Porter. Her inventive and show-­‐stopping pieces use a material known as Whitby Jet, which was very popular in Victorian Mourning jewelry. She then uses a unique process where 18kt gold is applied to pins and embedded down into the jet—so cool! I was able to first catch up with the designer at Couture in Las Vegas, and now presented her with a few questions. Check out my interview with the designer below.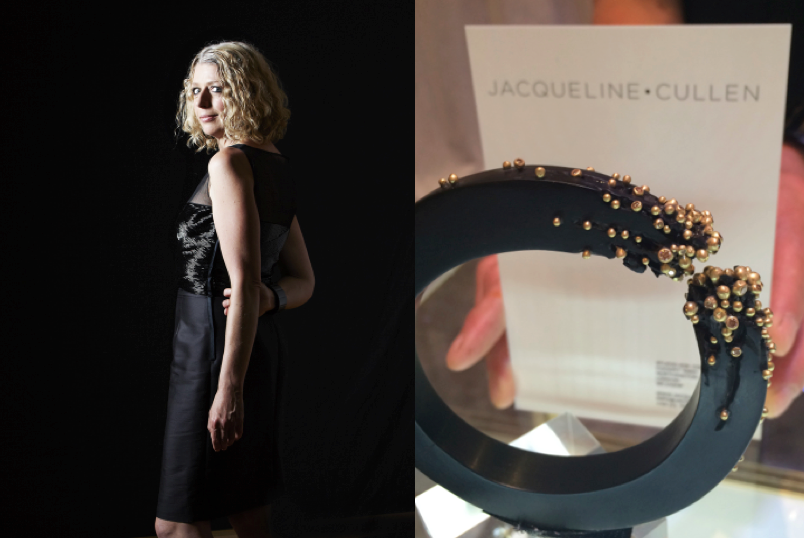 GoldGirl: What inspired you to use both Whitby Jet & 18kt gold together?
Jacqueline Cullen (JC): Black and gold is a timeless and classical combination, which will never go out of fashion. It speaks of opulence and luxury. I am consistently inspired by dramatic acts of nature and volcanic eruptions, in particular, which is communicated in the individual balls of 18K gold spilling downs the sides of the jet in the champagne diamond range and the melting metal feel of the electro-­‐formed range.
GG: The gold used on most of your pieces looks like its freshly applied droplets of the metal. What is this process called that you are using to make it appear this way?
JC: The 18K gold and champagne diamond range design is created using an adapted technique called granulation. Normally, this would be where balls of metal are fused to a metal surface but in this instance I have adapted it so that the granules are made as pins with stems on them, which are embedded down in to the jet. The electro-­‐formed range is where a I create the texture in the jet. It is then painted with a liquid metal and has electrodes attached to it while it hangs in an electrolyte tank. Particles of precious metal then adhere to the surface and grow like a skin.
GG: Do you have a gold piece that is a favorite of yours from your current collection?
JC: The one-­‐of-­‐a-­‐kind hand-­‐carved Masterpiece ring with 3 CTS of champagne diamonds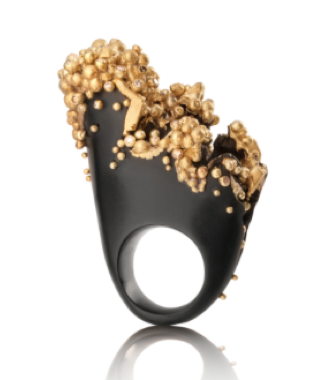 GG: If you could own or create one thing in solid gold, what would it be?
JC: I love wearing clothes with sequins on so maybe a jacket made out of solid gold palliets!
This post was brought to you in collaboration with LoveGold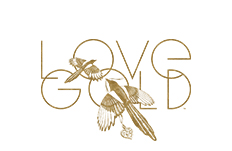 The Goldgirl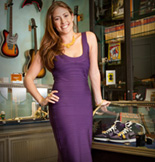 Lauren Kaminsky- aka The Gold Girl is a young entrepreneur in Manhattan. Working in her father's pawnshop is anything but ordinary and each day leads to something new. Passionate about the gold items that come her way, Lauren shares them and her daily excursions with us on this blog.