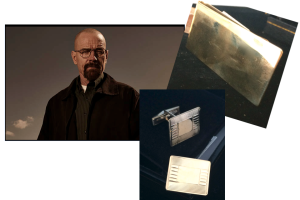 At this time you have probably already seen the good and the bad, have analyzed who was wearing what (loved Michelle Dockery's choice in jewels) and seen the latest predictions for upcoming fall fashion based on celebrity styles on the red carpet at the Emmy Awards. Therefore, with Breaking Bad making a serious sweep and capturing the attention of the nation's TV viewers, I have decided to take a unique twist on Emmy's style and pair up vintage gold jewelry with the dynamic lead cast as their characters may have worn it in the actual show.
Walter White (played by Bryan Cranston) is a modest and underachieving chemistry teacher who is diagnosed with lung cancer and resorts to manufacturing crystal meth to provide for his family and pay for his treatments. He quickly goes from a meager and nerdy science teacher to a powerful and ruthless drug-lord. In the show, Walter enjoys spending his new excess cash on a flashy car for his son. However, Walter always had a greater agenda when making economic decisions. This causes me to believe he would splurge on a few expensive but practical pieces to play the part, like the below 14kt money clip & 18kt cufflinks.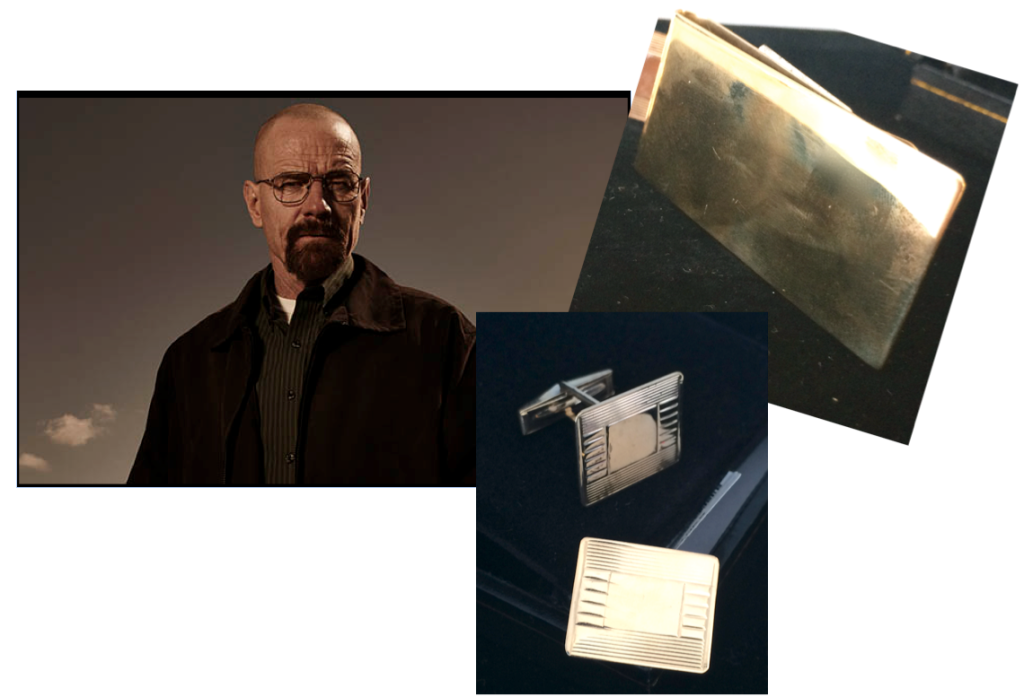 Skylar White (played by Anna Gunn) is Walter's wife. She is an intelligent and simple woman, who eventually becomes the brain of Walter's money laundering business. With a subdued style, Skylar does not care for materialistic things, even with Walter's newfound source of cash flow. She was very careful to remain under the radar and to not make it obvious to her coworkers or family that the Whites had become very rich. Therefore, a few subtle staple gold investment pieces seem much more her style.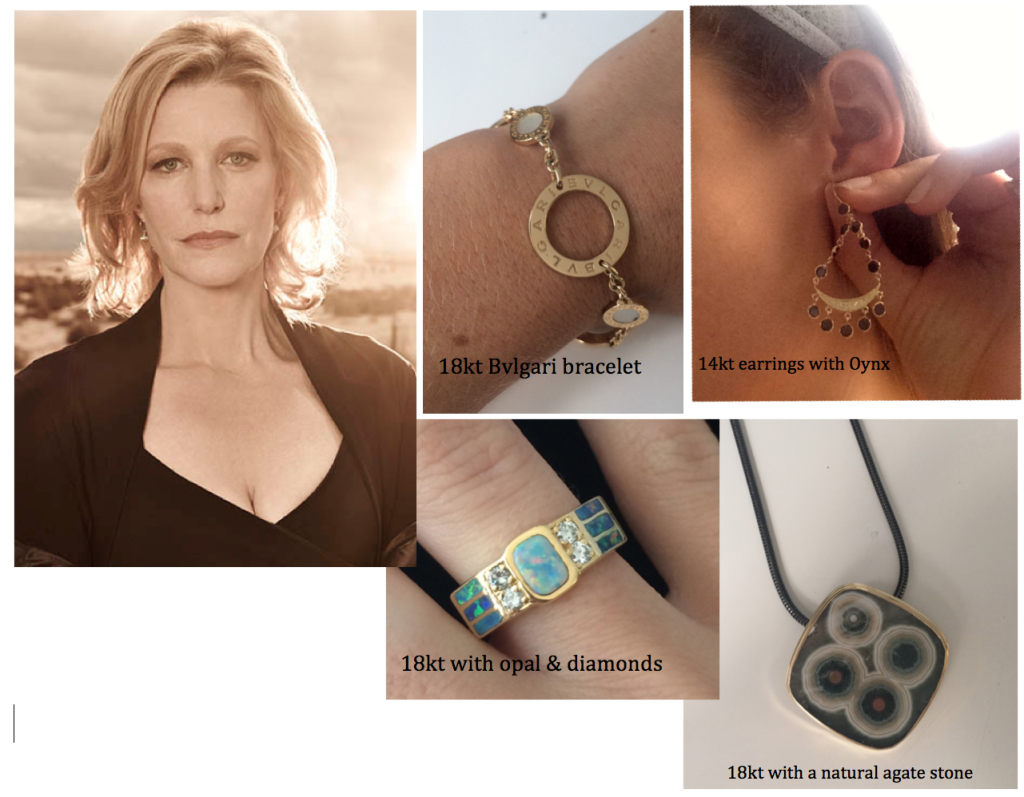 Jesse Pinkman (played by Aaron Paul) was a student of Walter in high school, but failed to do anything well besides synthesizing and selling drugs. Walter took him on as a partner and taught him how to make the best product. After obtaining his wealth, Pinkman hosted house parties where he pays for his friend's food and entertainment. He clearly enjoys splurging and showing off. Therefore, with money being no issue at the height of his "business" career, I see him purchasing flashier gold items to display his new fortune.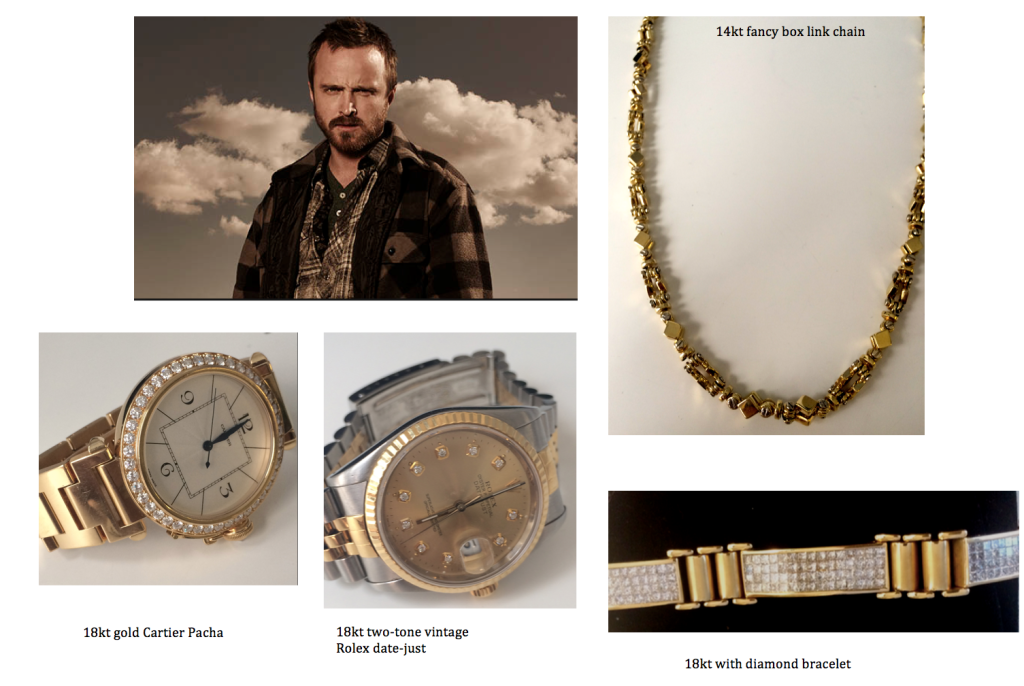 This post was brought to you in collaboration with LoveGold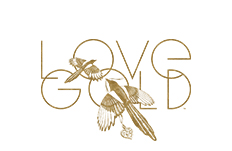 The Goldgirl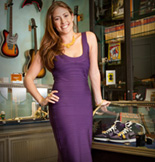 Lauren Kaminsky- aka The Gold Girl is a young entrepreneur in Manhattan. Working in her father's pawnshop is anything but ordinary and each day leads to something new. Passionate about the gold items that come her way, Lauren shares them and her daily excursions with us on this blog.