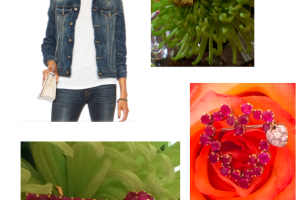 One of the best characteristics of yellow gold is that its warm hue nearly goes with everything.  From the oldest in vintage to the latest and newest in designs, yellow gold and gemstones have had a timeless love affair of complimenting colors and style.  Since a big trend at Couture 2014 was rainbow bright gemstones in gold, I've decided to select my favorite vintage pieces that follow suit.
In my opinion, a yellow or rose gold base in jewelry makes colors, such as pinks, greens, purples, and turquoise glow and stand out.  These color complements are great for summer jewelry and it's no surprise that July and August birthstones are ruby and peridot (green colored gemstones).
Summer Hues: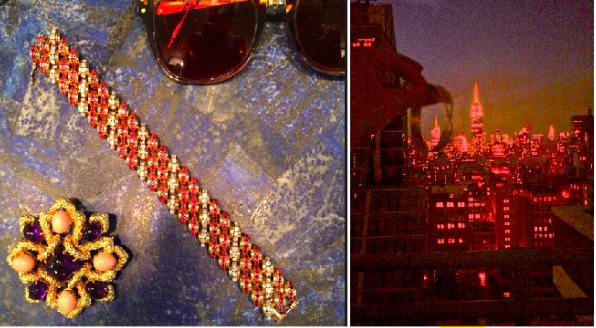 Ruby with diamond Tiffany & Co. Bracelet and 18kt Van Cleef & Arpels broach with coral and amethyst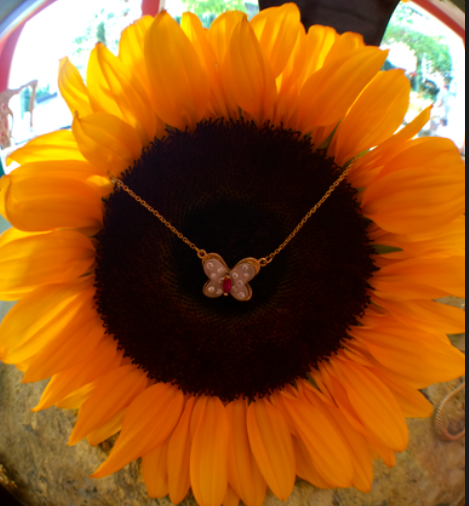 14kt with ruby and diamonds butterfly necklace 
Easy to wear with nearly everything everything, a staple piece like this butterfly is perfect for layering, while also adding some color to your jewelry collection.
Fall transitions are made easy with jewelry that pops in color.  Pair the below 22kt peridot earrings with a casual jean jacket for daytime into night, while also topping off the look with the vintage 18kt Tiffany & Co. pins on the jacket. (Model image from Shopbop)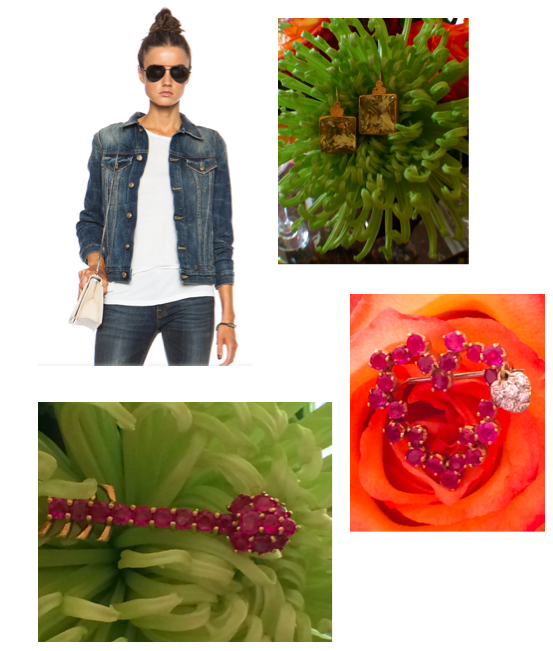 Hand-painted greens and pinks make these 22kt earrings very unique and perfect for a summer soiree along with this amethyst and pearl bracelet. A simple white dress like this Haute Hippie would definitely make the jewelry pop.  (Model image from Forward by Elyse Walker- dress- Haute Hippie)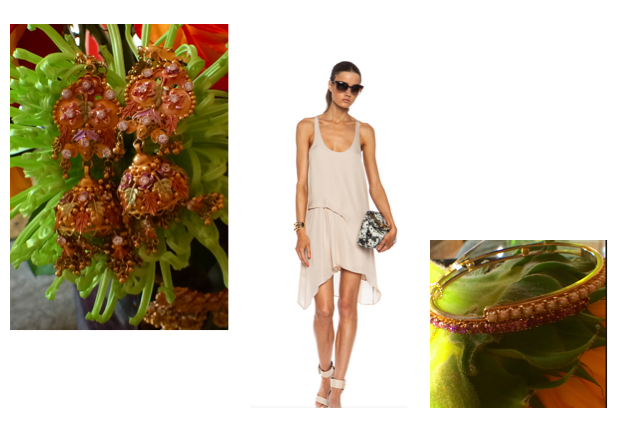 One of my favorite looks is wearing an understated dress with a statement piece, such as this floral piece made by Zimmerman, with this statement vintage turquoise with diamond bracelet in 18kt gold.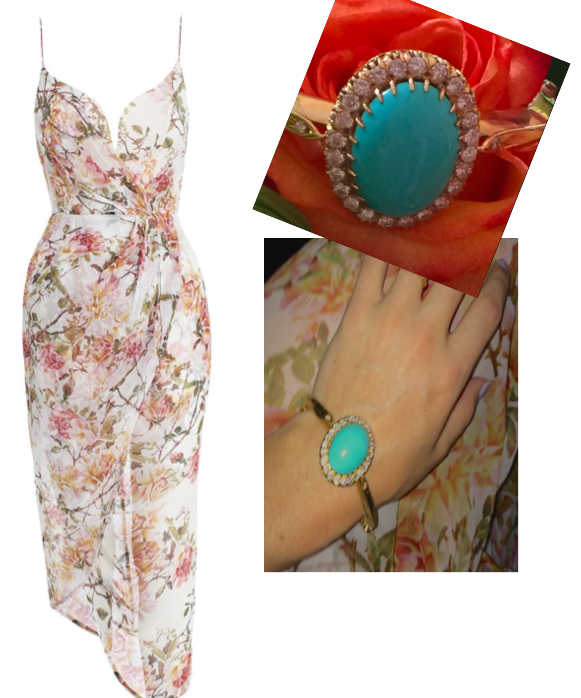 This post was brought to you in collaboration with LoveGold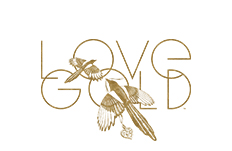 The Goldgirl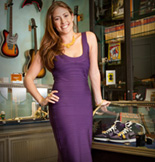 Lauren Kaminsky- aka The Gold Girl is a young entrepreneur in Manhattan. Working in her father's pawnshop is anything but ordinary and each day leads to something new. Passionate about the gold items that come her way, Lauren shares them and her daily excursions with us on this blog.