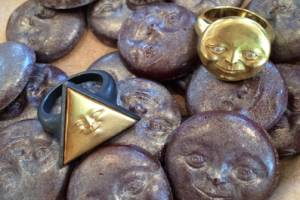 New York City you may have or may not have realized but this past week was a big week in jewelry.  The industry pretty much took over, and whether or not you noticed – it was major.  Jewelry happenings almost every day and/or night felt as what I would imagine the GoldGirl equivalent of the awards season in Los Angeles.. minus the red carpet, celebrities, and prime TV showing.  Either way, here is a brief recap of events that took place around the big apple and the best in gold jewels.
Monday night the Women's Jewelry Association hosted its annual gala at Pier 60.  Highlights from the night include the Award for Excellence in Design going to the very sweet and talented Heather Moore – seen below with her award and signature gold cuff.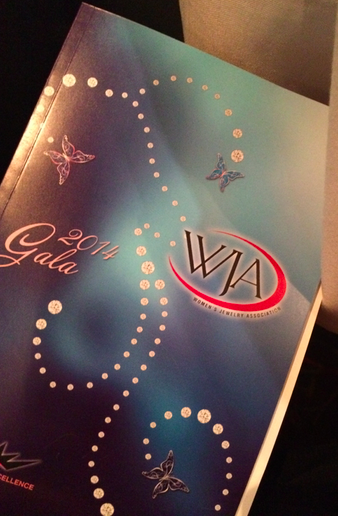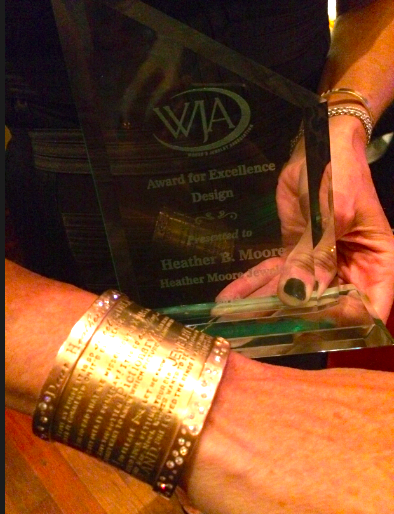 WJA President Andrea Hansen was seen wearing this cutout gold cuff (below) by Stroili & Michelle Orman, President of Last Word Communications, donned Syna 18kt gold Jewels for the special occasion.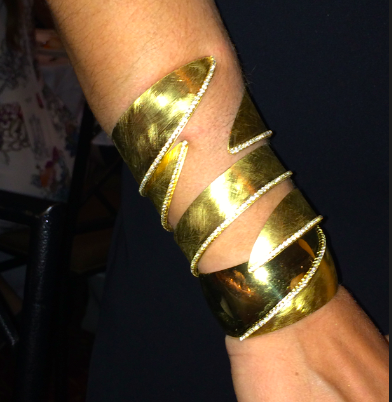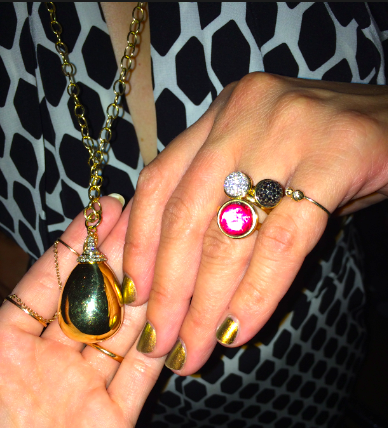 The event went on until late with an after party sponsored by LoveGold.
From Sunday – Tuesday the Jewelers of America (JA) show took place at the Jacob Javits center.  While I have no pictures from the event, one thing I noticed most is that yellow gold with enamel detail is starting to be seen throughout a majority of the booths.  Definitely will be a big trend for next year.
Wednesday The Couture Press Preview took place. A select few designers such as Anthony Lent, Pinar Oner, Pamela Huizenga, & Buddha Mama were highlighted at the intimate event showcasing their latest designs.
Thursday. What would "jewelry week" be without a sweet ending at Jewelry Camp?  I was able to attend the 2 day/3 night convention with seminars featuring the best in the Antique and Vintage Jewelry Business.  This year Camilla Dietz Bergeron was honored for her dedication and positive effect on the industry.
This cake was sent from Fred Leighton & enjoyed by the entire group.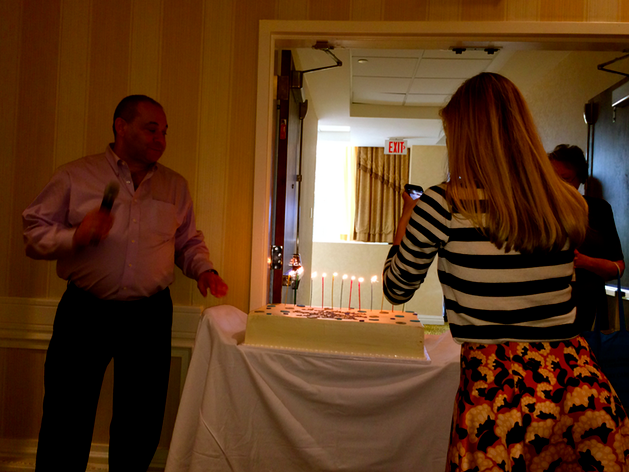 A great seminar I attended was on "60's, 70's, & 80's Jewelry" by Susan Volk.  Here she is discussing this 18kt Van Cleef & Arpels necklace with detachable brooch – I was very excited to use this information to identify a similar piece that I wore to the WJA- Awards on Monday!
This post was brought to you in collaboration with LoveGold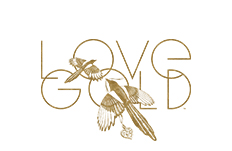 The Goldgirl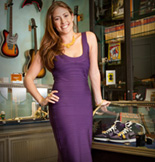 Lauren Kaminsky- aka The Gold Girl is a young entrepreneur in Manhattan. Working in her father's pawnshop is anything but ordinary and each day leads to something new. Passionate about the gold items that come her way, Lauren shares them and her daily excursions with us on this blog.