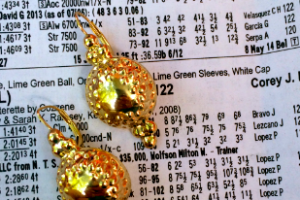 When originally trying to envision the perfect ensemble for a day at the races, images of "old money" immediately come to mind.  For example, ladies wearing large brimmed hats, white gloves, below the knee dresses, and pearls all fit the stereotype.  However, we are no longer stuck in the 80's and while horse race fashion still maintains its elegance, the style could use an update.   A great way to look the part, but also infuse a modern touch is to play with equestrian style using jewelry.
I decided to test this out this weekend at the Saratoga Racetrack.  Picking out jewelry as an expression and nod to an older style was easy, especially since Victorian and Old West jewelry seem to go hand in hand.  Horse motifs have been seen and used since the late 1800's since yellow gold was prevalent back then and now brands, such as Hermes, have made bits and stirrups a trendy icon in jewels.
18kt Victorian-inspired vintage earrings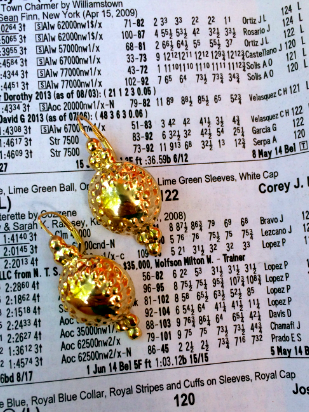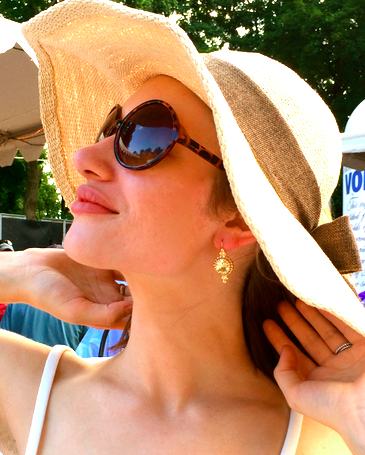 A 14kt Horseshoe good-luck charm could be layered and added to any everyday necklace.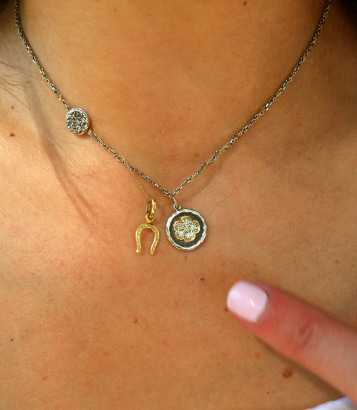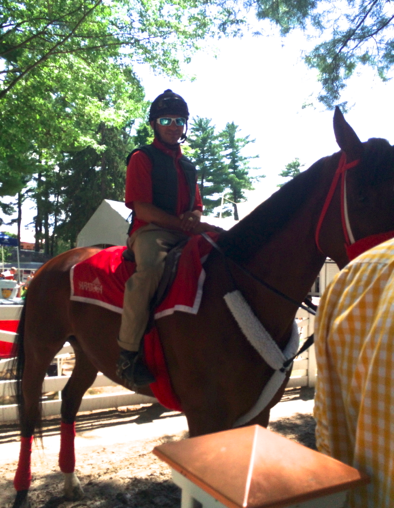 This 14kt vintage horse-pinky ring was perfect to wear as a midi-ring, on top of a Victorian garnet ring.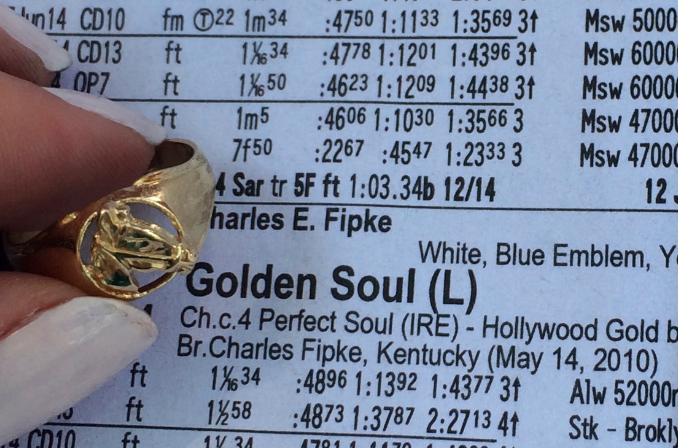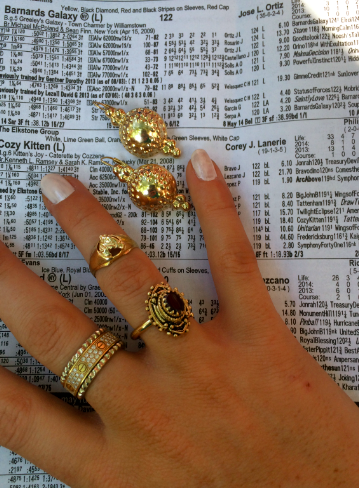 14kt vintage heart bangle paired with horse-bit bracelet.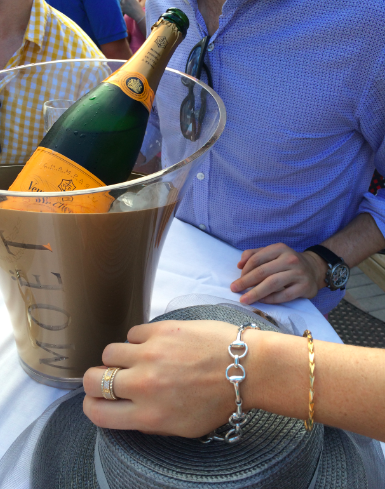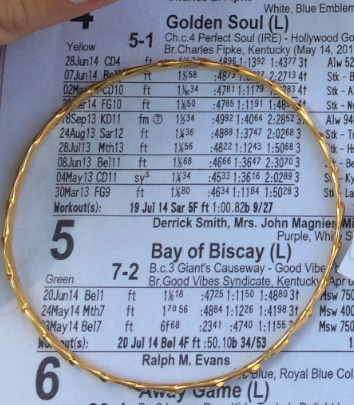 How perfect for this event?  I wore this 18kt gold vintage stirrup pin right in the middle of my dress.  Pins, although not worn nearly as much as I think they should be, are a great way to add personality to any outfit.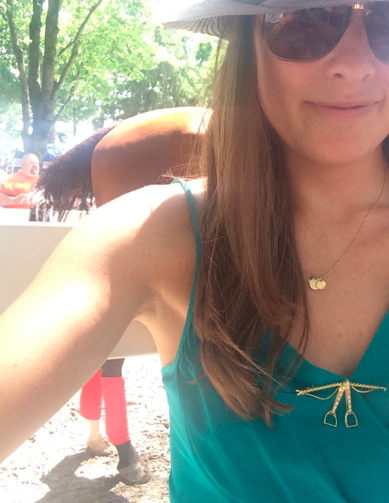 This post was brought to you in collaboration with LoveGold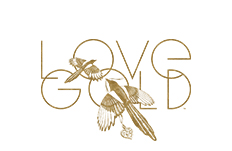 The Goldgirl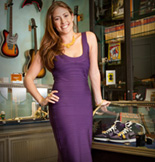 Lauren Kaminsky- aka The Gold Girl is a young entrepreneur in Manhattan. Working in her father's pawnshop is anything but ordinary and each day leads to something new. Passionate about the gold items that come her way, Lauren shares them and her daily excursions with us on this blog.