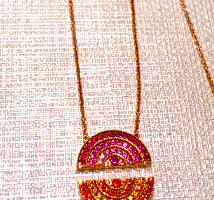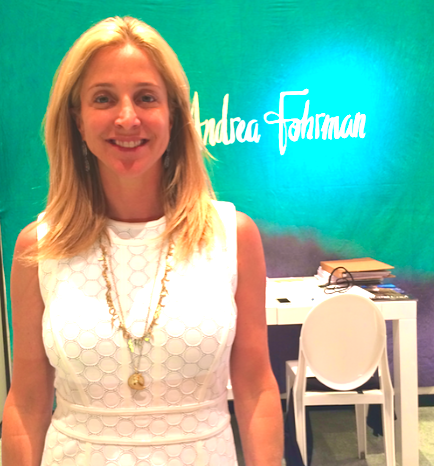 Wearing jewelry is a way of showing others what's important to you. Whether it is your children's initials, a locket with loving faces, or an important date, you can turn any piece of jewelry into a treasured memento.
At Couture 2014, I met a designer who is taking this wearable "keepsake" idea a step further. Inspired by her grandmother's collection of cocktail rings, Andrea Fohrman scoured antique shows, trying to find the perfect vintage pendant. She ended up finding lockets engraved with moons and stars predominately from the Victorian era. These pieces inspired a line she has created today that encourages its wearers to look to the sky as a marker and remembrance of a significant date.
Personally, I find the geometry and sleek shape of the moon to be very chic in jewelry, which is exactly what Fohrman's matte 18kt gold line ends up being. It is both beautiful and possesses an underlying (maybe only you will know) significance to the wearer.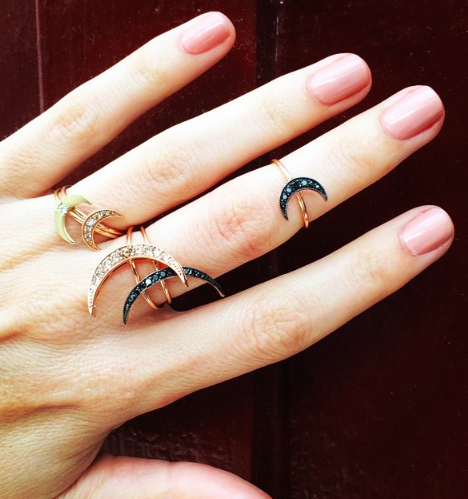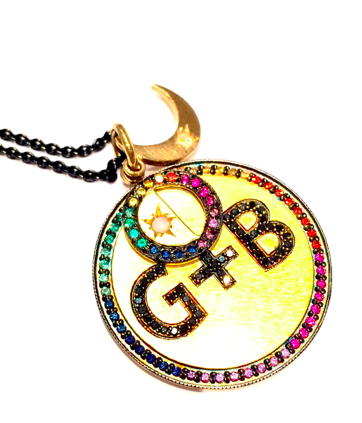 It amazes me how one random occurrence can dictate the future of an artist's output. Andrea explained to me how the result of finding a broken piece of malachite ended up inspiring her entire rainbow and galaxy-themed line. This line is an ideal mix of dainty and colorful jewelry that can be worn everyday, and is what attracted me to Andrea's booth at Couture.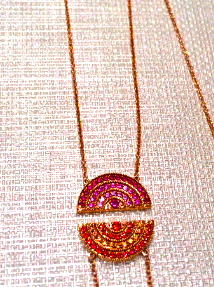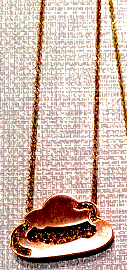 All of Andrea's pieces are handmade in the United States and are in 18kt gold of mostly recycled materials. 
This post was brought to you in collaboration with LoveGold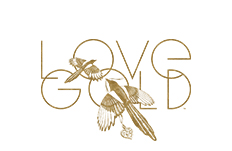 The Goldgirl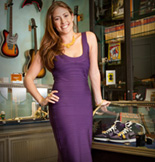 Lauren Kaminsky- aka The Gold Girl is a young entrepreneur in Manhattan. Working in her father's pawnshop is anything but ordinary and each day leads to something new. Passionate about the gold items that come her way, Lauren shares them and her daily excursions with us on this blog.