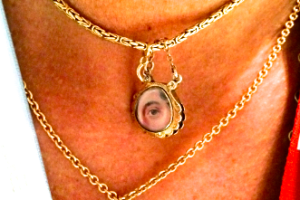 Exhibitors and guests can typically be overheard discussing "the show" over at The Paris hotel while attending Couture, the esteemed exhibition for the very best and most elegant in fine jewelry. However, the "show" that is being referenced is very often the Vintage Jewelry and Watch Show a mere few hotels away. The reason for its popularity and ability to draw the most critical eyes in the jewelry world are the glimmering possessions transcending centuries that are on display by seemingly "proud parents" (aka dealers), who are willing to tell all about their most valued pieces and their fascinating histories. Although I discussed tips for seeking out the best in rare pieces at a vintage show, here are a few that still have me thinking- when will I see this piece again? The show will be making its way to NYC on July 25th, so thankfully very soon!
Statement Bracelets:
The Victorian bracelet shown below is a favorite of Mary-Ann, owner of Mary-Ann Antiques for its craftsmanship. She told me "quality bracelets have no sharp prongs and can stand on their own." This bracelet certainly fits the bill as its heavy weight demonstrates.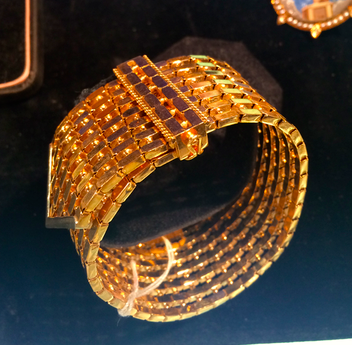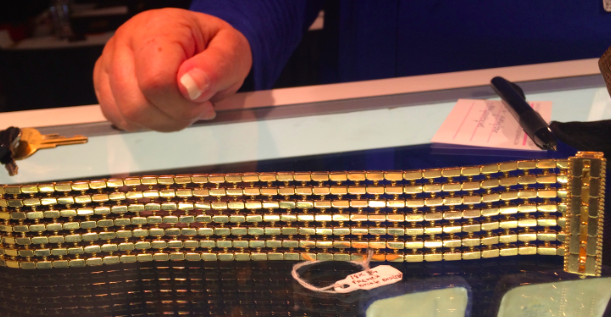 This 18kt bracelet is also from the 1800's and features an amazing deep purple cabochon amethyst. Found at Zebrak Bonds Jewelers.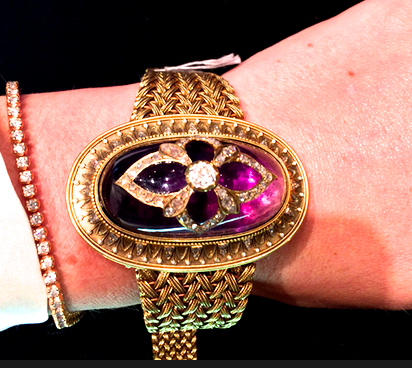 Micro-Mosaics:
These detailed works of art, circa 1800, were actually banned from being created due to making artists go blind from the tedious craftsmanship required. Made out of tiny pieces of "spaghetti-like" glass gold pins, the one shown below is very rare due to its fine condition, which was also found at the Mary-Ann Antiques booth.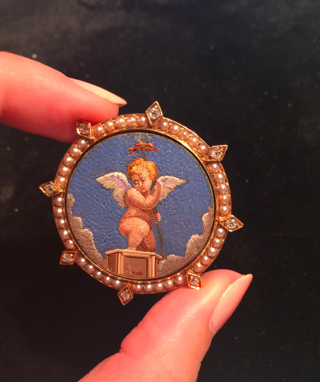 Truly "out there" unique pieces:
This 18kt bracelet featuring hand-painted Asian figures from Oak Gems caught my eye. I wasn't able to hear the story behind this piece but still greatly admire the bracelet for its detail and craftsmanship.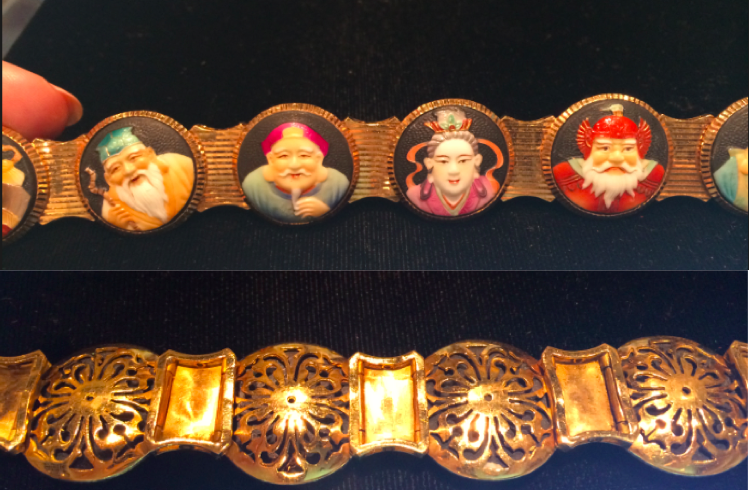 Eyes of the beholder:
How would you feel about wearing a painting of your lover's eye? Popular in England in the 1800's, these may seem outlandish but are beautiful and certainly unique works of art.
Classic Must Haves:
This Cipullo for Cartier original nail cuff bracelet in 18kt gold with diamonds was also spotted at NYC estate jeweler Camilla Dietz Bergeron and is on my must-have jewelry list.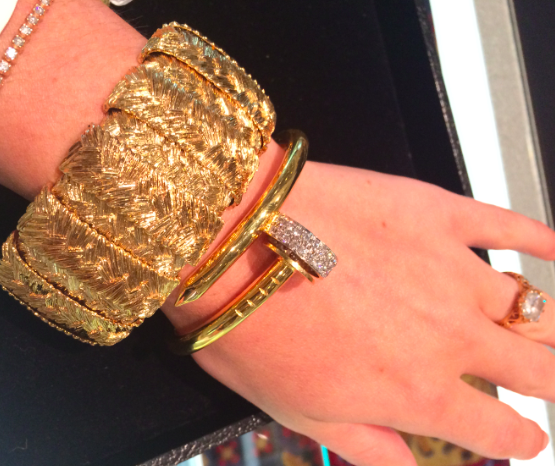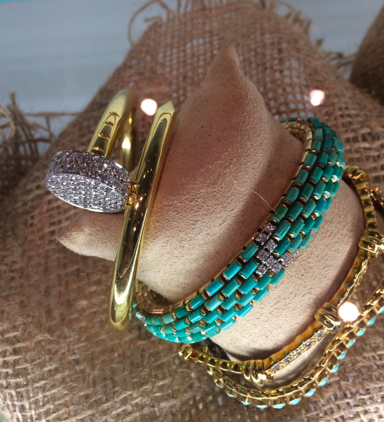 Victorian Earrings:
I love the look of black and gold together- a typical characteristic of Victorian jewelry. Therefore, it's not surprising that these earrings grabbed my attention at the Designs by Irene booth.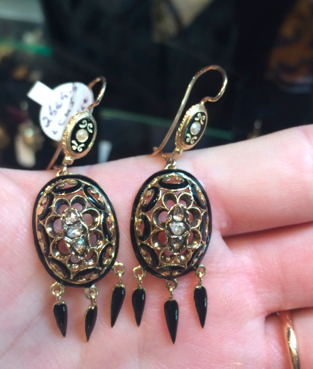 This post was brought to you in collaboration with LoveGold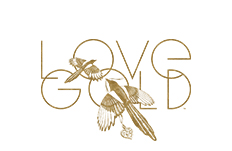 1 Comment
The Goldgirl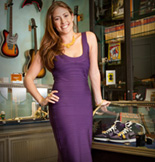 Lauren Kaminsky- aka The Gold Girl is a young entrepreneur in Manhattan. Working in her father's pawnshop is anything but ordinary and each day leads to something new. Passionate about the gold items that come her way, Lauren shares them and her daily excursions with us on this blog.