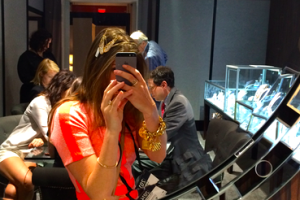 Ear cuffs were a large part of Couture, and jewelry designers were not shy to show off their most creative and stylish pieces.  Another trend that I really enjoyed seeing were gold headbands.  Whether used as a glimmer of gold wire in your hair or a statement crown for a black tie affair, gold headpieces are a trend that has been around for centuries. I am not opposed!  Here were some of my favorite gold pieces:
Jade Trau:  A girly-girl favorite- this 14kt gold headband with a slither of diamonds is the perfect everyday piece.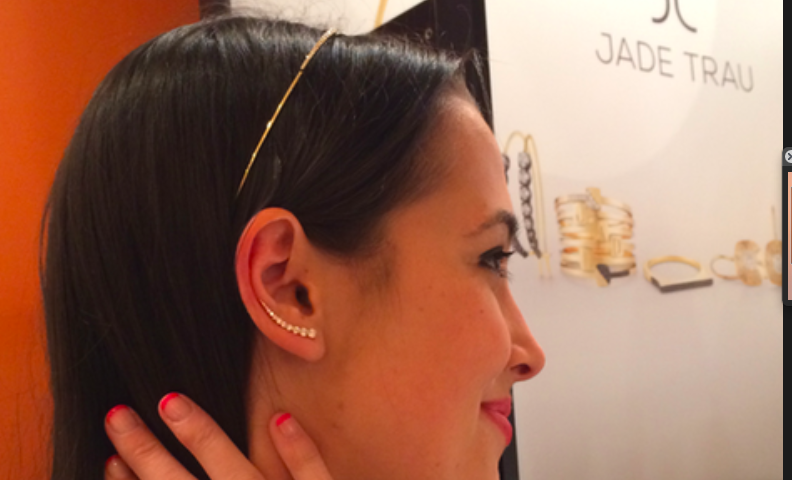 Coomi:  By integrating the theme of relics within her designs, Coomi created this gorgeous piece by using ancient gold Chinese hair pins in 22kt gold.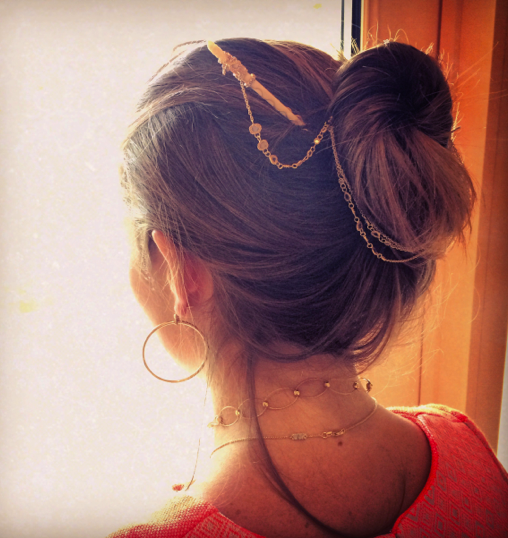 Fred Leighton:  First, Lupita Nyungo wore this simple gold with diamond vintage headband to the Oscars, then Olivia Munn wore it with the angel wing attachment to the MET.  I love the look of adding gold to any special night out so here I am giving it a try!
Patti Esbia Antique & Estate Jewelry was where I found this outrageous antique 14kt gold crown.  A little much, but definitely shows how gold headwear has transcended from royalty to everyday.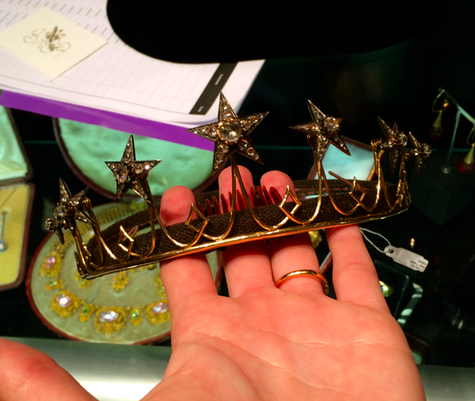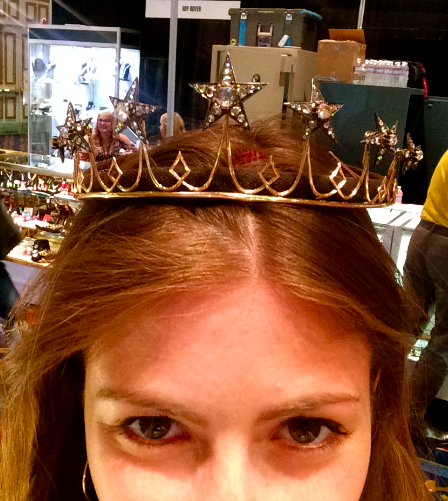 Lowther Antiques:  Lastly, my friend Sunny Bond had found this beautiful gold with gemstone headband that could also be worn as a necklace.  A perfect unique but subdued piece for any vintage gold lover.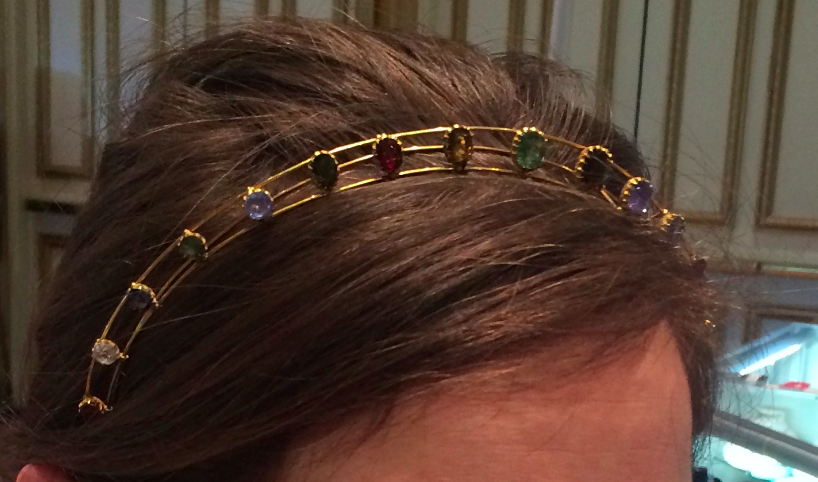 This post was brought to you in collaboration with LoveGold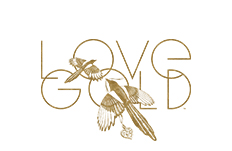 1 Comment
The Goldgirl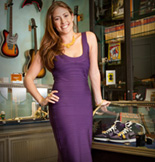 Lauren Kaminsky- aka The Gold Girl is a young entrepreneur in Manhattan. Working in her father's pawnshop is anything but ordinary and each day leads to something new. Passionate about the gold items that come her way, Lauren shares them and her daily excursions with us on this blog.