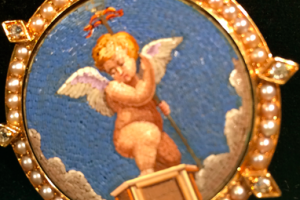 A treasure hunt of gold jewelry is one to never turn down.  Therefore, the antique watch and jewelry show is a great way to view vendors who collect and sell their vintage jewelry.  This show travels around and can be seen in NYC next July. I attended the latest show in Las Vegas during jewelry week.   It can get a bit overwhelming, so here are my tips if you ever plan to check a vintage jewelry show out.
Let your eyes guide you:  Vendor's showcases are filled with tons and tons of gold jewelry and this typically makes searching for a specific type of piece a bit exhausting. My advice is to take your time and scan the rows of jewelry at a leisurely pace and ask to see a piece that makes you look twice- you never know what it may turn out to be.
For example, I spotted this gold bangle bracelet at the Excelsior Vintage Jewelry booth.  After glancing at it a few times, I decided to try it on- only to find out that the bangle bracelet can transform into a tiara! How cool?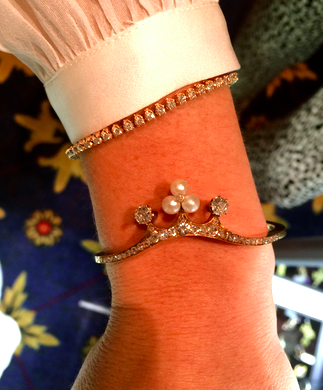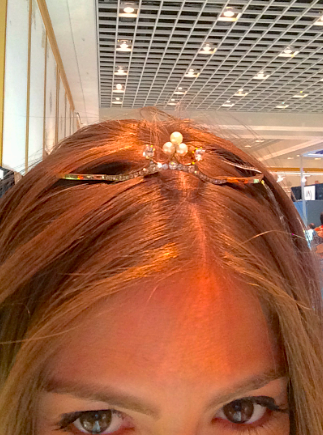 The same thing happened to my friend Sunny, who fell in love with this gold and gemstone-filled necklace that could also be used as a headband.
Don't be afraid to ask questions: Dealers can sometimes be intimidating, but they also are a GREAT knowledge resource.  You should alwaysja ask questions about the pieces they have; they know the answers and usually have a few anecdotes relating to the pieces that they love to talk about.
Mary Ann from Mary Ann-Tiques in Los Angeles is an expert in vintage jewelry and shared a few of her most loved pieces with me.
Here is one of her favorites- a cherub micro-mosaic piece.  Mary-Ann informed me that micro-mosaics were made using tiny pieces of glass in the early 1800's.  Did you know that micro-mosiacs were banned in Italy due to making their crafters lose their sight given the amount of arduous work that had to be done in darkly lit spaces?
Also, this gold "erotica cameo" is a Georgian Boudior piece.  The woman in this image is "exposed" which was extremely rare and was typically only worn in the bedroom. Ooh lala!!
Try it on! The way a piece of jewelry is showcased may not be how it will look when you put it on.  Therefore, since choker necklaces were so prevalent at the Couture jewelry show, I made a point to try on the different chokers seen at the vintage show.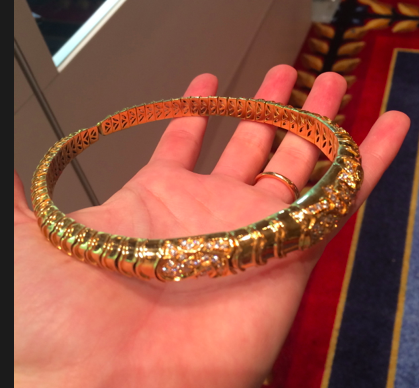 & finally, if you're looking to buy always remember- prices should be negotiable!
This post was brought to you in collaboration with LoveGold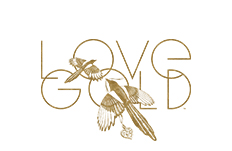 1 Comment
The Goldgirl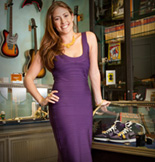 Lauren Kaminsky- aka The Gold Girl is a young entrepreneur in Manhattan. Working in her father's pawnshop is anything but ordinary and each day leads to something new. Passionate about the gold items that come her way, Lauren shares them and her daily excursions with us on this blog.