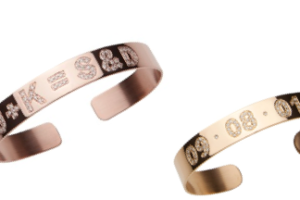 Mother's Day is right around the corner and if you are looking for the perfect gift, look no further than these options.
For a mom that loves keepsakes: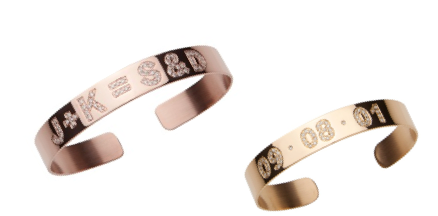 I love these Jennifer Fisher 14kt burnished gold bangles. The dates and/or letters will always be a good conversation piece and memento (http://jenniferfisherjewelry.com/burnish-white-diamond-letter-cuff-7-letters).
For the mom who is up with the stacking trend: here are a few great rings you can add to her collection and can keep on adding for each special occasion.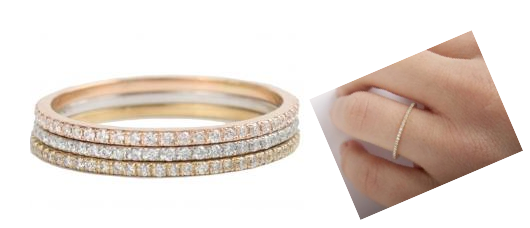 When I think of stacking rings, one jewelry store comes specifically to mind, Catbird Jewelry.  Here is an image of their "Fairy light eternity band" in 14kt gold.  (https://catbirdnyc.com/shop/product.php?productid=19219)
Another great stacking gift is Tiffany & Co's Palomoa's Crown of Hearts band ring
This type of band makes stacking easy since it comes as one, and then you can also mix and match it with the above Tiffany Novo ring or any other type of band you may have.
The Jet-setting Mom: When I think of breezy, beach-filled tropical islands, Ippolita immediately comes to mind.   Ippolitia's collection features gemstones in beautiful azul blue and coral tones that pair perfectly in lightweight yellow gold settings and are great for a mom on the go.
Ippolita gold gemma cascade earrings and 18kt gold gemma 2-stone drop earrings are ideal for the mom looking to easily dress up any outfit whether casual or going out.
Stay tuned for more Mother's Day gold gift guides!
This post was brought to you in collaboration with LoveGold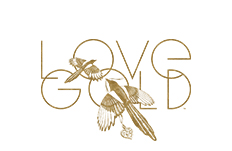 1 Comment
The Goldgirl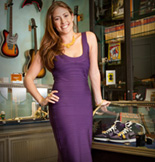 Lauren Kaminsky- aka The Gold Girl is a young entrepreneur in Manhattan. Working in her father's pawnshop is anything but ordinary and each day leads to something new. Passionate about the gold items that come her way, Lauren shares them and her daily excursions with us on this blog.