This weekend I was lucky enough to escape New York City with my fiancé and head south to Miami. I packed in preparation of wearing my boldest and "gold-est" accessories, especially knowing that when in town I would be in good company of some serious gold aficionados (see my pic from lunch with the Buddha Mama ladies).
The essentials: What better to pack than an 18kt Cuban chain that I could never pull off in a New York City setting? I paired it with a plunging neckline dress and my favorite vintage gold bracelet for one of our nights out in South Beach.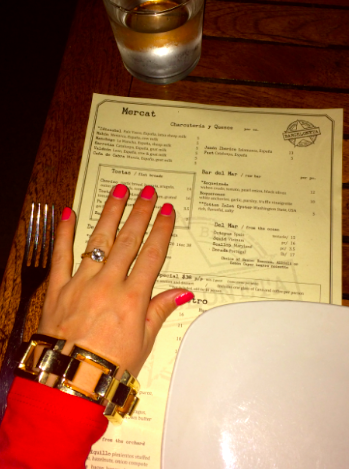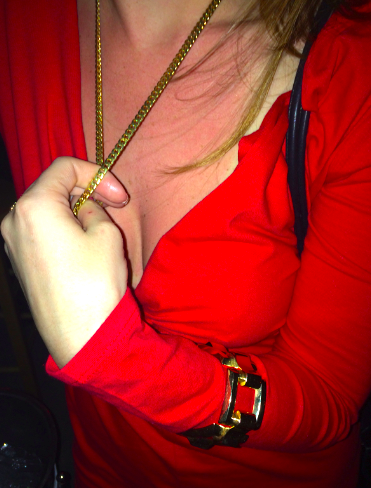 Night to day transitional pieces: What you wear during the day is equally as important as your outfit for night.  Therefore, I packed pieces that could easily transition from poolside to cocktails.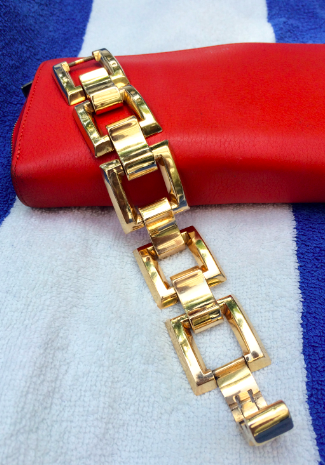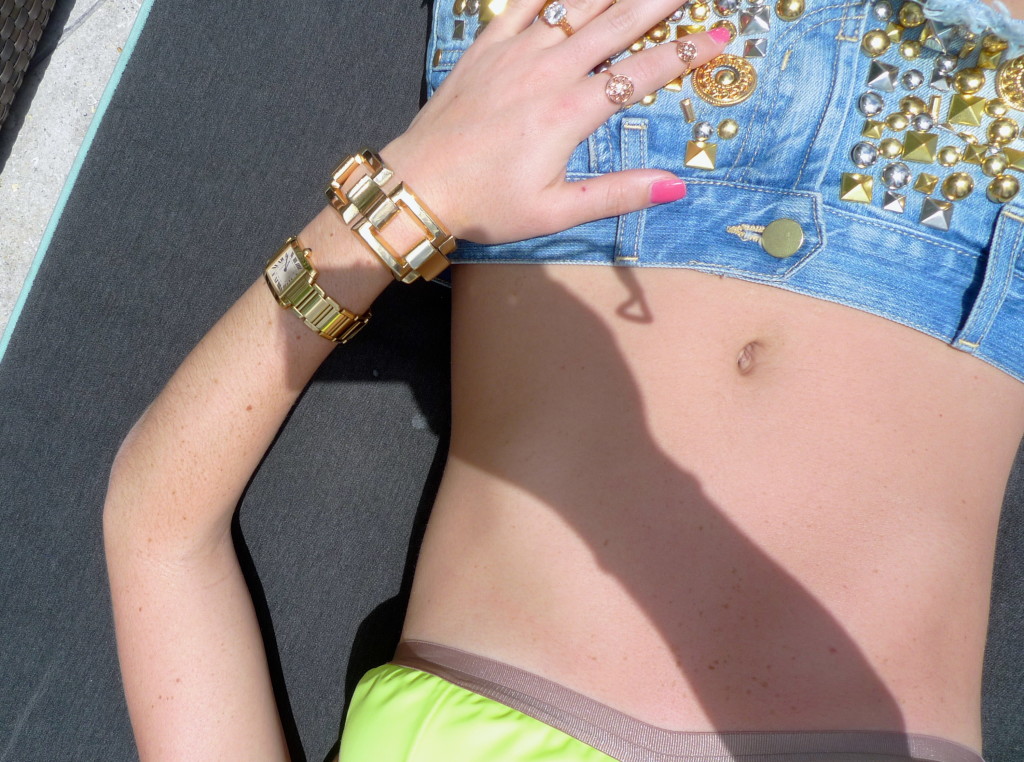 Here I am wearing the vintage gold bracelet from the night before and my rose-gold Buddha Mama double-ring- first, poolside at the Soho House and then to a phenomenal lunch at the Mandarin Oriental with the ladies from the Buddha Mama jewelry line.  Can't you tell we love gold?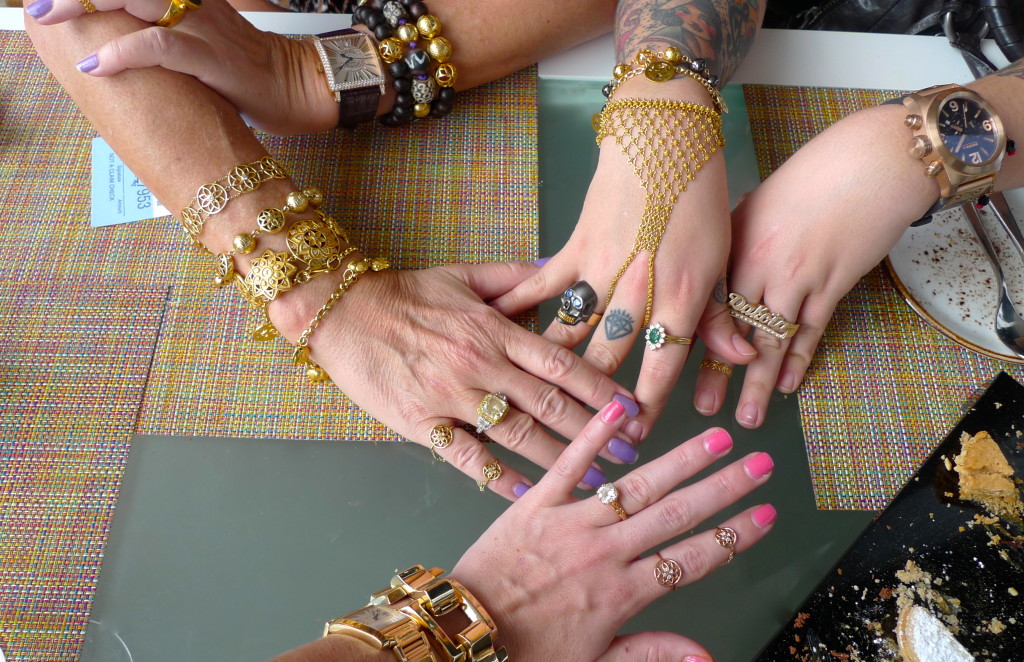 Finally, here's a picture from our last day of relaxation.  Two new bangles from the store- on the left is a vintage 18kt Tiffany & Co and, on the right, a 14kt multi-colored diamond and gold snake, along with some well-needed hydration in the middle.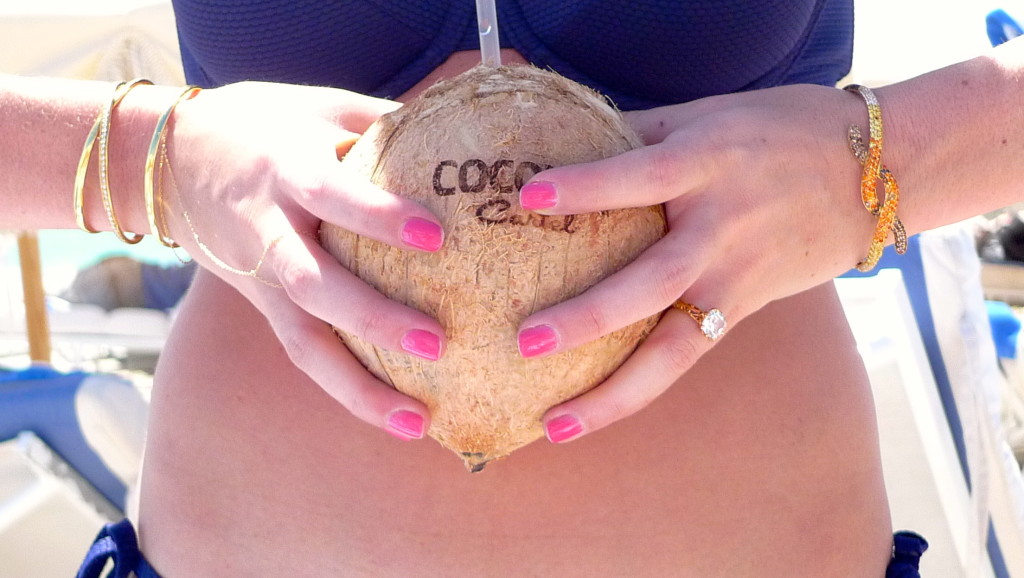 This post was brought to you in collaboration with LoveGold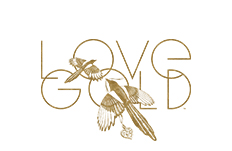 1 Comment
The Goldgirl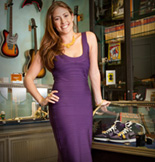 Lauren Kaminsky- aka The Gold Girl is a young entrepreneur in Manhattan. Working in her father's pawnshop is anything but ordinary and each day leads to something new. Passionate about the gold items that come her way, Lauren shares them and her daily excursions with us on this blog.