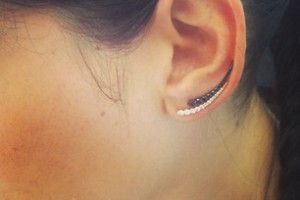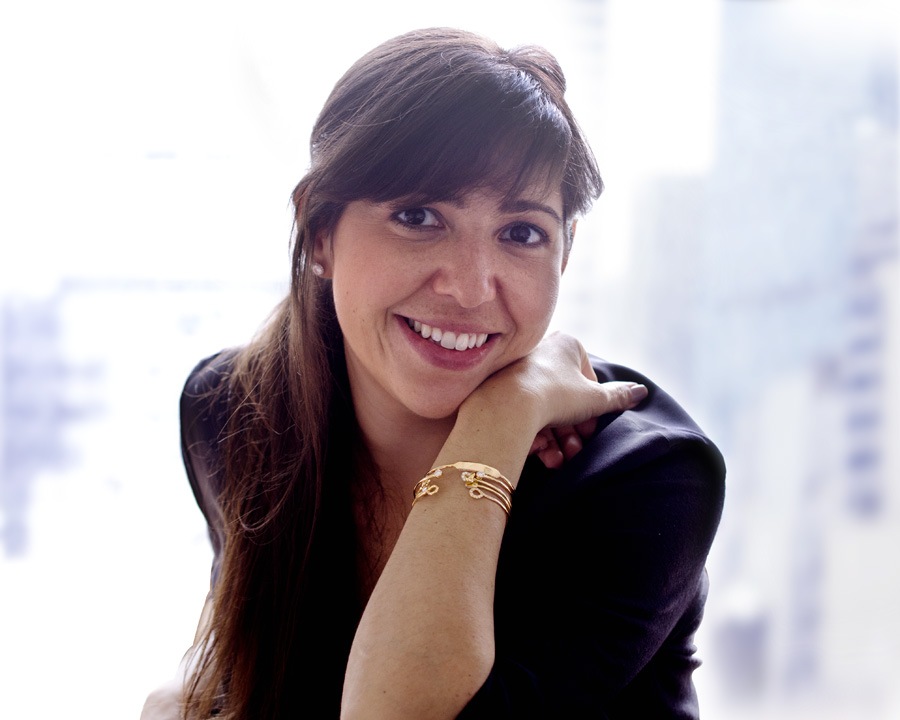 There is no arguing that gold and diamonds are a perfect marriage. The two are so ideal together that when a designer with an extensive background within the diamond industry also showcases her talents designing with gold, the results exceed the sum of the individual crafts.
This is Jade Lustig, a 6th generation Diamantaire, as well as creator and designer of Jade Trau.   This year, Jade will be premiering at Couture with a launch of her 14kt gold jewelry line.  Excited for the debut, I caught up with the busy diamond-turned-gold-girl and found out her love for the simplicity of a great feminine piece of jewelry, her love for edgy pieces (totally into the ear cuff trend), and the reason behind her morning jewelry stacking ritual.
Check out the interview below and gain insight to what we can expect at Couture 2014.
How would you describe the overall style of your current jewelry line?
It's clear that jewelry has never been more experimental, dynamic and exciting but what I notice is that people still crave the basics.  I try to make each piece touch on the feminine and the edgy but still live in a space that makes it completely wearable and understandable.
What trends are you into wearing yourself at the moment?
Ear cuffs…not all the way up the ear because my floppy ears can't rock that, but the earring that goes half way up the ear is so sexy and fills the same role that a killer pair of diamond studs fills.  I also can't stop stacking my rings, but that's been an addiction for quite some time.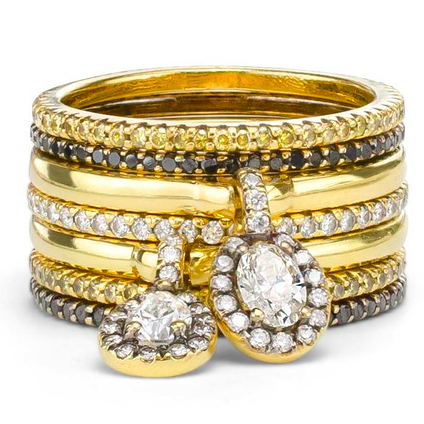 What inspires you when working with yellow gold?
The best part about yellow gold is that it's new, smooth shiny surface is totally irresistible and yet the patina that it develops after being devotedly worn might be even better.  Also, I love the tonal differences in working with different carat golds.
 Do you remember your first piece of gold jewelry?
Of course!  I had a tiny yellow gold bangle with my name engraved on it in script and a scroll/flower motif around it.  I wore it until I was around 9 and then it wouldn't come off.  Before I went to sleepaway camp that summer, I made my mom take me to have it cut off.  Strangely, since that day I have a weird neurosis about taking all my jewelry off at the end of the day.  So, the morning jewelry stacking ritual is something that even my kids are familiar with now.
If you could own one thing in gold, what would it be?
Custom-made flatware for 12 (jewelry for my table?) or maybe an awesome loupe that could double as a pendant since I seem to spend much of my day aimlessly searching for my diamond loupe that is usually buried under papers or job envelopes.  The diamond girl roots in me run deep!
Lastly, what can we look forward to seeing at your booth at Couture?
I can't wait to finally show my 14kt line as a cohesive being.  I wear every piece I make as a 'test drive' before it goes into the line, so it's definitely had eyes on it but I myself haven't yet been able to lay it all out as a complete story.  I feel like it's going to be like going the premiere of a movie you were in…you acted in it, you see the dailies, and you do the edits, but until you see it from start to finish, it's hard to really appreciate the final outcome.
 Looking forward to seeing the line & stay tuned on ByGoldGirl for more Couture 2014 featured designers and pieces.
This post was brought to you in collaboration with LoveGold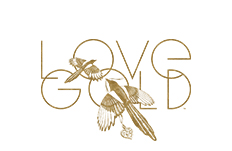 The Goldgirl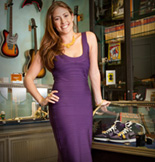 Lauren Kaminsky- aka The Gold Girl is a young entrepreneur in Manhattan. Working in her father's pawnshop is anything but ordinary and each day leads to something new. Passionate about the gold items that come her way, Lauren shares them and her daily excursions with us on this blog.