It's Hollywood's biggest time of year, Oscar season, and there is one more week to go.  While stylists and the who's-who of tinsel-town gather and plan for the big day, the rest of us will patiently await the red carpet to scout out the best of the best in couture and jewels. Yet, until that time- I have decided to highlight a few nominated films and the gold jewelry that resembles each character.
The Wolf of Wall Street: Over the top luxury set in the 1990's.
A great pair of gold hoops can always transcend decades, and these 14kt gold ones would fit in this scene from The Wolf of Wall Street just as well as they would today.
This post was brought to in collaboration with LoveGold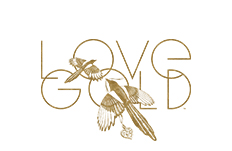 The Goldgirl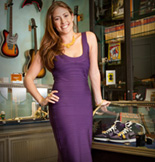 Lauren Kaminsky- aka The Gold Girl is a young entrepreneur in Manhattan. Working in her father's pawnshop is anything but ordinary and each day leads to something new. Passionate about the gold items that come her way, Lauren shares them and her daily excursions with us on this blog.