It's Hollywood's biggest time of year, Oscar season, and there is one more week to go.  While stylists and the who's-who of tinsel-town gather and plan for the big day, the rest of us will patiently await the red carpet to scout out the best of the best in couture and jewels. Yet, until that time- I have decided to highlight a few nominated films and the gold jewelry that resembles each character.
American Hustle: 1970's disco-glam.
Hair piled high and earrings that can be seen from miles away, Jennifer Lawrence's character, Rosalyn Rosenfeld, and these vintage 18kt gold diamond chandelier earrings would have been a perfect match.
Amy Adam's character is seen throughout the film in gorgeous plunging neckline DVF dresses and tons of yellow gold!  In a few scenes, she is seen wearing layered chains, and a Gucci gold horsebit necklace- similar to this one in 18kt gold that is currently being sold at Saks.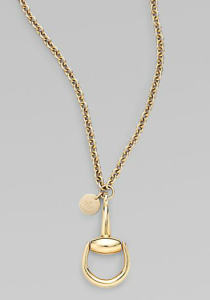 Besides this necklace, her character also wore a vintage two-tone chain-link gold bracelet similar to this one below.
This post was brought to you in collaboration with LoveGold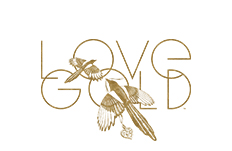 1 Comment
The Goldgirl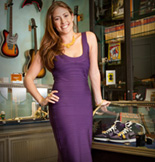 Lauren Kaminsky- aka The Gold Girl is a young entrepreneur in Manhattan. Working in her father's pawnshop is anything but ordinary and each day leads to something new. Passionate about the gold items that come her way, Lauren shares them and her daily excursions with us on this blog.