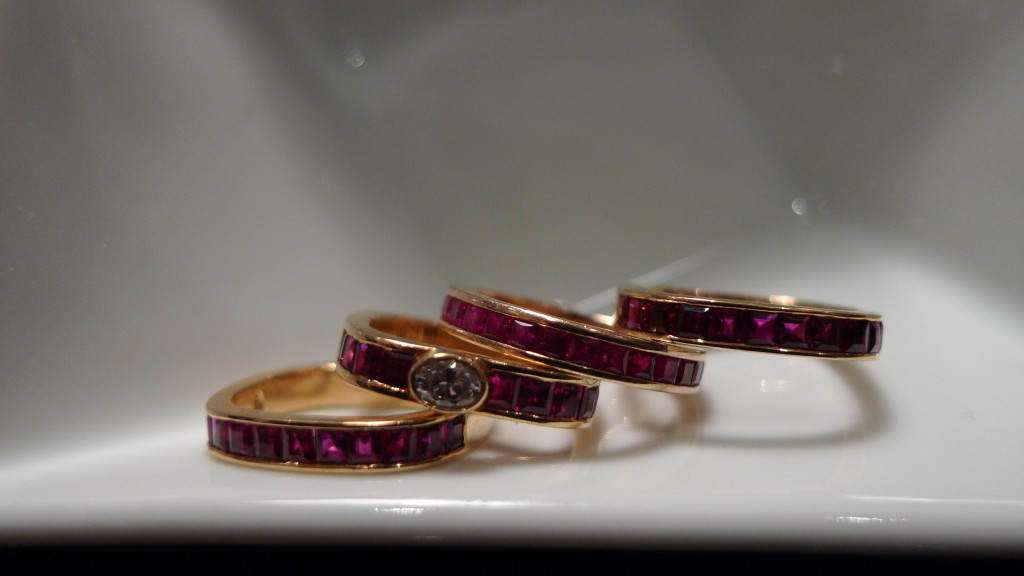 Simple Ruby Gold Stacks
If you haven't heard of or have tried stacking with gold rings, now is a good time to start.  To start- investing in a few solid gold bands or with gemstones is key, so this weekend, I played around with a vintage set that had princess cut rubies set in 18kt gold.  I used these rings as my "base" and matched other rings around them.
Here are 3 different stacking looks, using the same ruby with gold band that were worn with other rings from Friday through Sunday.
Friday:  Unsure of what my plans were going to be, I decided to play up Valentine's Day in the most subtle way possible- ruby eternity bands.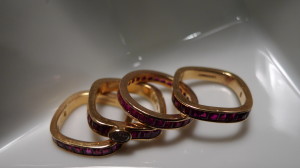 Dinner ended up being one of the best dining experiences and was created by Chef Fed. The dinner was based around the very true fact that food and love are the "two most life-affirming things."  The brainchild of this belief was appropriately named, "Sex on the Table," where we were cooked an aphrodisiac infused 8-course dinner by the Michelin award-winning chef.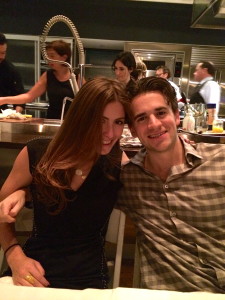 Saturday:  A simple stack for brunch at Locanda Verde.  I love the way rubies and garnets glow in yellow gold- so regal looking.  Here I stacked 2 of the eternity band sets with a vintage garnet cabochon and diamond gold ring.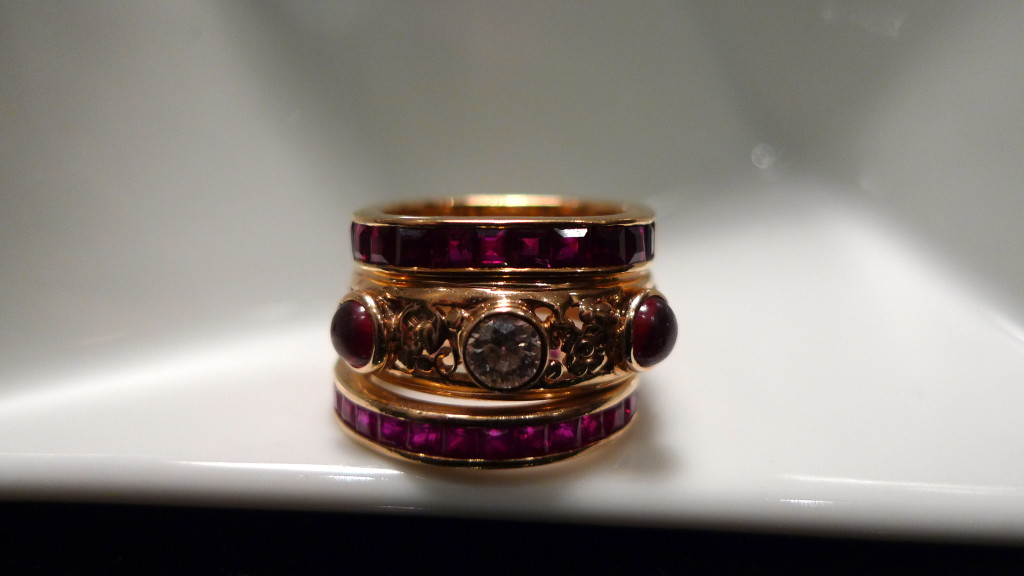 Saturday Night:  For dinner with friends at Posto, I layered this vintage braided gold band with old-mine-cut diamonds and a ruby band on top. This is a combination I would not have envisioned meshing so well, but I was pleasantly surprised at how well the two looks complemented each other.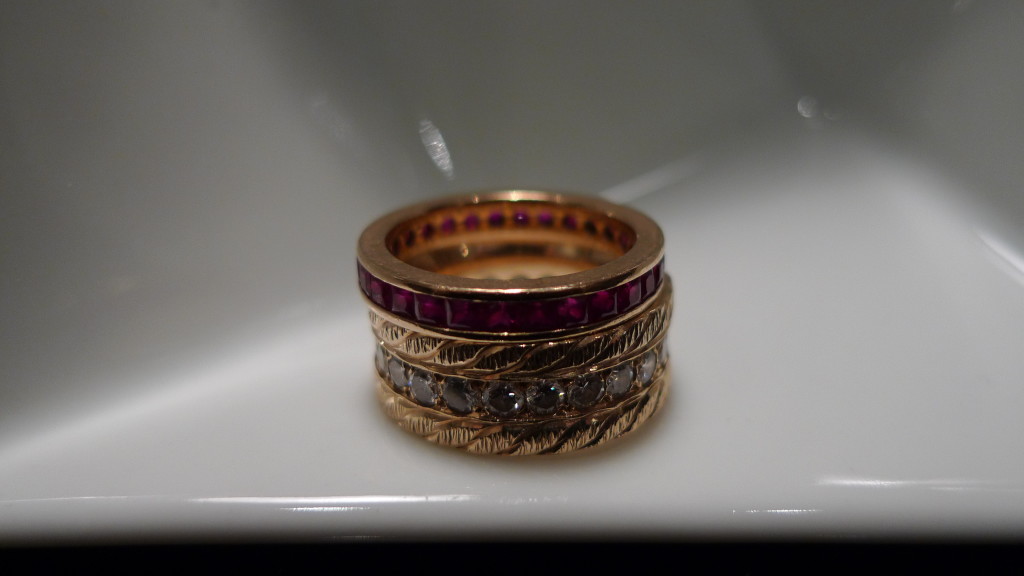 Sunday:  Sticking to my weekend stacking base, I decided to try this 1950's rose gold ring, which looked perfect in between two of the ruby eternity bands.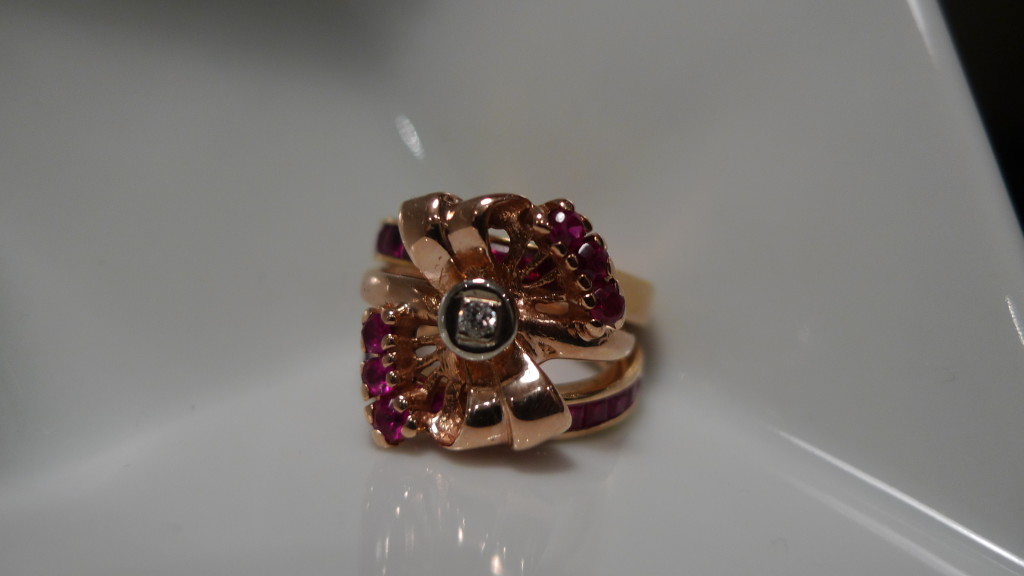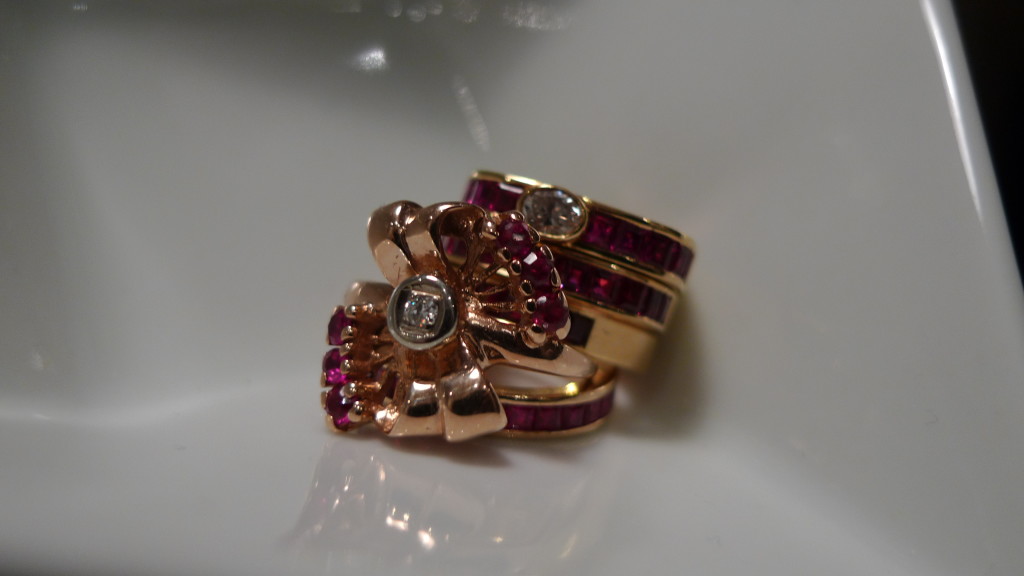 This post was brought to you in collaboration with LoveGold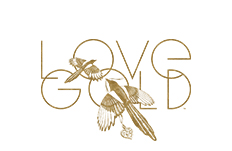 1 Comment
The Goldgirl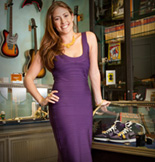 Lauren Kaminsky- aka The Gold Girl is a young entrepreneur in Manhattan. Working in her father's pawnshop is anything but ordinary and each day leads to something new. Passionate about the gold items that come her way, Lauren shares them and her daily excursions with us on this blog.