As the Broncos and Seahawks prepared for a Super Bowl showdown, New Yorkers were out and about this weekend attending a plethora of game-day oriented events. Although I am biased- TAO/Strategic Group dominated the NYC scene with events stationed all over the city from TAO Downtown to Marquee to PH-D at the Dream Downtown hotel.
As the guys gleamed over Seattle touchdowns and were angered by the lack of competitive play delivered by the Broncos, the girls admired gold jewels over NY's #1 Buffalo wings from International Wing Factory.  Check out below for my gold-looks from over the weekend.
This post was brought to you in collaboration with LoveGold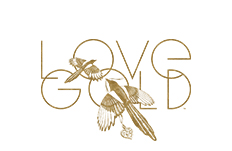 The Goldgirl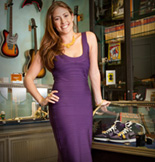 Lauren Kaminsky- aka The Gold Girl is a young entrepreneur in Manhattan. Working in her father's pawnshop is anything but ordinary and each day leads to something new. Passionate about the gold items that come her way, Lauren shares them and her daily excursions with us on this blog.