While the left coast floated to luncheons, dinners, and events leading up to the Golden Globes in LA, the who's-who in jewelry in NYC attended THE jewelry industry event of the year, The Gem Awards.
Hosted by the Jewelry Information Center at Cipriani, this gala's purpose "is to recognize the outstanding achievements of individuals and companies," who support the center's mission of raising the visibility and status of fine jewelry and watches.
In a room full of jewelry industry mavens the entire audience was dripping and dazzling in the best of baubles. Here are a few pictures from the event and my picks in gold jewelry:
This post was brought to you in collaboration with LoveGold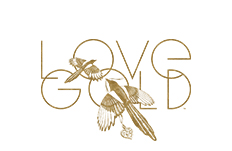 The Goldgirl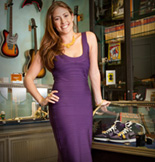 Lauren Kaminsky- aka The Gold Girl is a young entrepreneur in Manhattan. Working in her father's pawnshop is anything but ordinary and each day leads to something new. Passionate about the gold items that come her way, Lauren shares them and her daily excursions with us on this blog.