As I sorted through the jewelry this week, a number of pieces caught my eye.  What these gold pieces seemed to have in common are their unique textures, and patterns that almost emulate architecture throughout the Manhattan skyline.
There is much more to a well-made piece of jewelry than initially meets the eye, similarly applied to the skyscrapers we see and walk past everyday.  Here are my picks that are both great gold pieces but also well-crafted styles of glimmering wearable art.
A towering gold 22kt ring: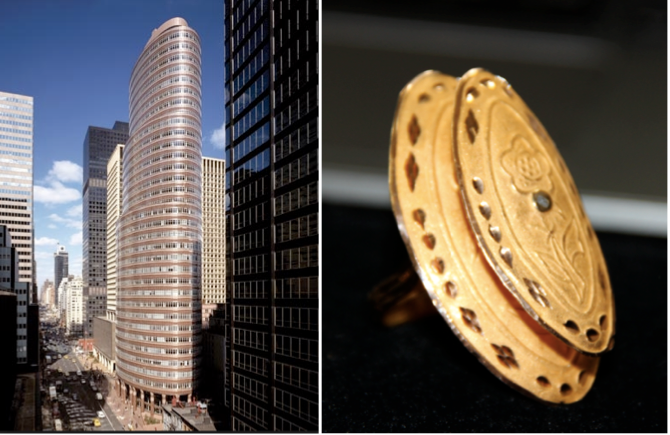 A riveting statement gold bracelet in 18kt: Each row of the faceted pattern is linked using a single pin. The repetitive shapes remind me of The Hearst Tower near NYC's Columbus Circle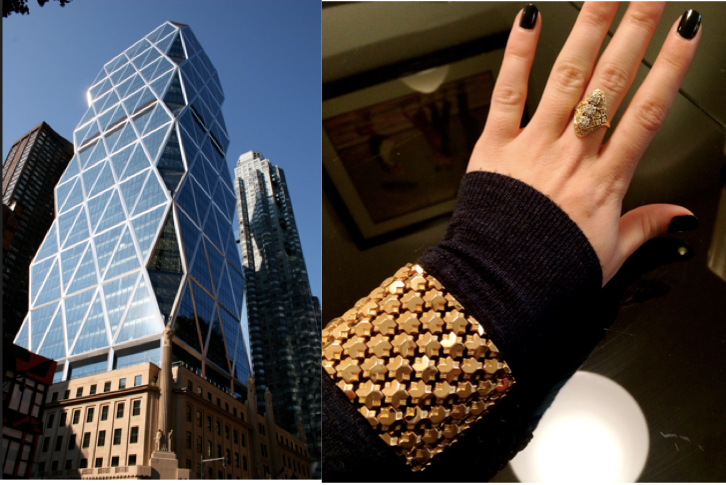 The skyscraper finger bracelet: With staggering gold 14kt beads and unique tri-color designs, this bracelet reminds me of one of my favorites- The Chrysler Building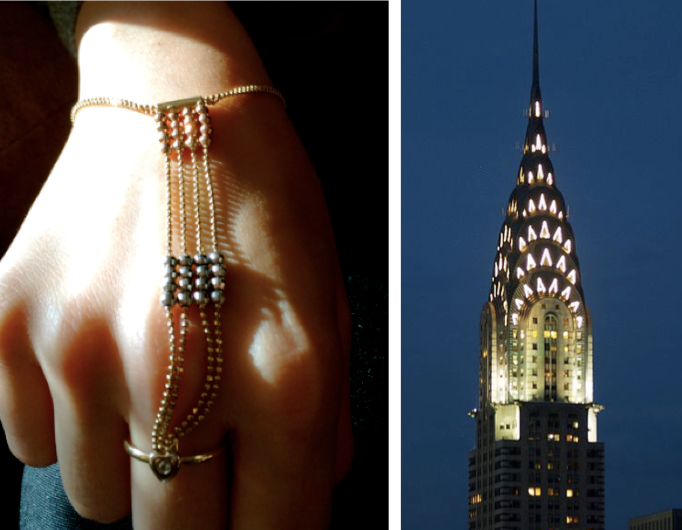 Chrysler Building photo credit: David Shankbone (http://commons.wikimedia.org/wiki/File:Chrysler_Building_at_night.JPG)
Lastly, just for fun I found this 14kt gold Washington Square Park Charm
[singlepic id=108 w=320 h=240 float=]
This post was brought to you in collaboration with LoveGold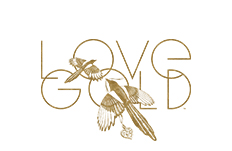 The Goldgirl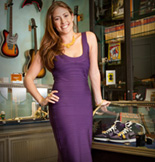 Lauren Kaminsky- aka The Gold Girl is a young entrepreneur in Manhattan. Working in her father's pawnshop is anything but ordinary and each day leads to something new. Passionate about the gold items that come her way, Lauren shares them and her daily excursions with us on this blog.