If you didn't realize, there is something about yellow gold that draws me in.
It is especially apparent during this time of year.  The seasons are changing and I constantly look to my jewelry as a way of complementing both my current style of clothing as well as expressing how I feel as the seasons change.
Amethyst, Garnet, Rubies, & Emeralds- all great regal colors that bring out the warmth provided by the color of yellow gold for the cooler months of fall.  As the days get shorter and sleeves get longer, these jewels are a great way to add depth and beauty to any fall occasion.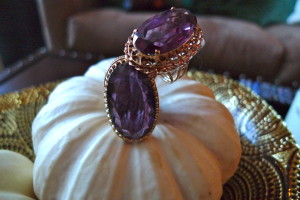 When a deep color stone is paired with yellow gold the result is an elegant looking piece.  I love the crown-like setting in both of these rings. 
A Yurman classic- the deep red in this Garnet fluctuates very light to very dark- nearly purple- in different lighting.  The yellow gold trimming retains the warmth of the stone, rather than it being surrounded entirely by silver.
Emerald, one of the original 4 precious gemstones & the Pantone color of the year, makes a statement year round. 
Ruby gemstones are also one of the four original precious gems of the world.  They draw great deep pink to red hues that, when set in gold, look great- like these vintage eternity bands.
This post was brought to you in collaboration with LoveGold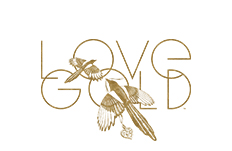 The Goldgirl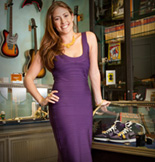 Lauren Kaminsky- aka The Gold Girl is a young entrepreneur in Manhattan. Working in her father's pawnshop is anything but ordinary and each day leads to something new. Passionate about the gold items that come her way, Lauren shares them and her daily excursions with us on this blog.