The hot sundrenched days of summer seem long gone and October is only a day away.   How do you transition from summer to fall? Are you taking the crisp season head-on by adding burgundy and brown hues to your wardrobe?  Or are you still clinging on to summer with some hints of sunshine and summer's past in your accessories?  Whatever it may be, here are my picks for incorporating autumn.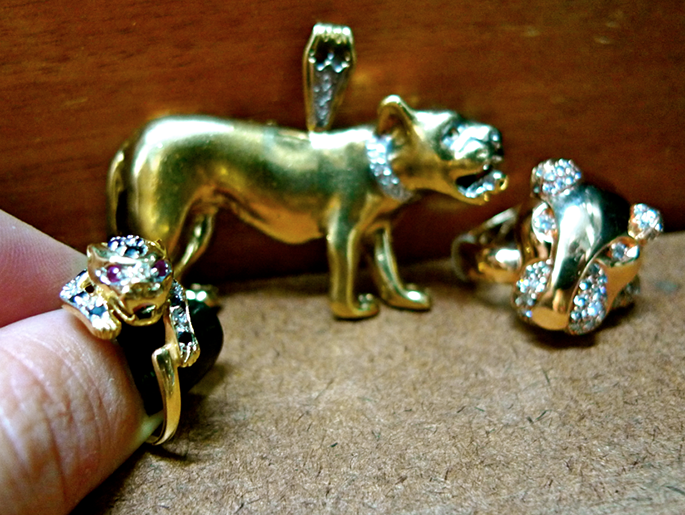 Deep Hues: This 18kt gold ring with an oval garnet cabochon fits in with a fall color scheme perfectly.
[singlepic id=94 w=320 h=240 float=center]
Rich Colors: The warm color of a simple 18kt gold necklace is the best accessory for a crisp fall night.  Or take it to the next level with a 22kt statement piece that pops on an auburn palette.
[singlepic id=95 w=320 h=240 float=center]
[singlepic id=97 w=320 h=240 float=center]
Animal Instincts:  The panther ring, made famous by Cartier, and the always-loved gold snake rings display a fierce take on the changing of seasons. 
[singlepic id=100 w=320 h=240 float=center]
14kt Panther Ring with Sapphires and Rubies, 18kt Panther Charm, & 18kt Rose Gold Panther Ring with Diamonds 
[singlepic id=101 w=320 h=240 float=center]
[singlepic id=99 w=320 h=240 float=left][singlepic id=98 w=320 h=240 float=right]
Natural Tendencies:  Nothing complements gold as well as nature itself.  Reminiscent of the days of summer this 18kt charm bracelet and 14kt tri-color butterfly necklace offers a little bit of sunshine to any autumn look.        
This post was brought to you in collaboration with LoveGold
The Goldgirl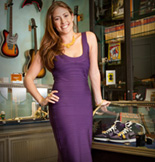 Lauren Kaminsky- aka The Gold Girl is a young entrepreneur in Manhattan. Working in her father's pawnshop is anything but ordinary and each day leads to something new. Passionate about the gold items that come her way, Lauren shares them and her daily excursions with us on this blog.